In the end, we got the two quarter-finals we probably should have expected.
There was a nice enough game of football between Kerry and Galway with the Kingdom easing into the last four with plenty to spare. Only two yellow cards in a high-stakes game suggests a certain lack of bite.
And then we got the rollercoaster that is Mayo football - seven points down after 11 minutes against Roscommon, two up at the break, behind again with 15 minutes to go, out in front in injury-time and then firing wide after wide with the scores deadlocked and the game there to be won.
Of course, the Rossies played their part in what was pure entertainment, if not the highest standard of game that Croke Park has ever hosted. They'll get another chance to do it again in the replay on Monday, 7 August.
Kevin McStay's young side - only corner-back Sean McDermott had ever played senior championship football at Croke Park previous to Sunday - got off to a rocket of a start and even after they allowed themselves to be reeled in they kept themselves in the game.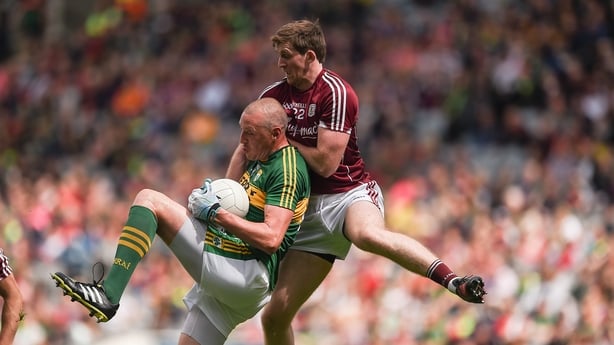 The Connacht champions have pace and self-belief and are building into something good. Will this year be too soon for them? We won't find out for another while yet.
Love them or loathe them, Mayo are box office. It may prove that this team, gritty and determined as they are, aren't good enough to win an All-Ireland, but if they don't lift Sam Maguire it won't be for the want of trying.
People who have written them off as bottlers for their many near misses this decade are completely missing the point. This team are more than the sum of their parts and sheer intensity is what gets them over the line when playing sides containing better footballers, particularly better forwards.
They overcome adversity like few other teams can. Mayo conceded two own goals in the first half of last year's drawn All-Ireland final and still weren't beaten. They were suckered by two goals in the first eleven minutes against Roscommon, slumped behind by seven points and were still ahead by half-time.
Their problem is that they have to do everything the hardest of hard ways - ten second half wides against four points scored will tell you all you need to know about that - and it always catches up with them eventually.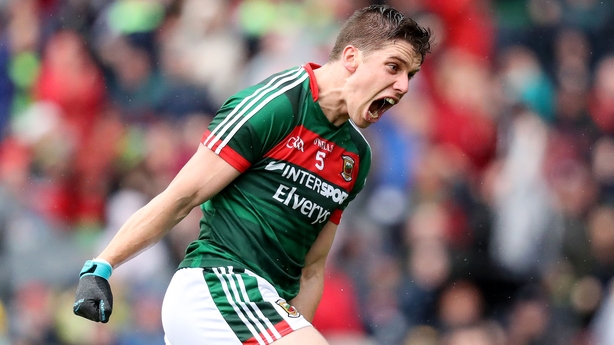 Rochford gave a tactical masterclass putting Lee Keegan to midfield, nullifying the effect of Roscommon's best player Enda Smith and seeing the current Footballer of the Year score 1-03 before the break.
But then Roscommon stationed Smith at full-forward for the second half in an attempt to curb Keegan's influence and Rochford was happy to leave his most dangerous player at the edge of his own square for 15 minutes. Mayo give with one hand and they take with the other.
Kerry have the luxury of an extra eight days rest over whoever they end up playing in the All-Ireland semi-final on 20 August, with the Roscommon-Mayo replay taking place on the bank holiday Monday.
Manager Eamonn Fitzmaurice will also have the opportunity to see his opponents, whichever of them it is, close up, sitting comfortably in the stands and taking notes.
He'll know that his team has plenty to work on. They gave up at least half-a-dozen goal chances that a slicker inside forward line would have made them pay for.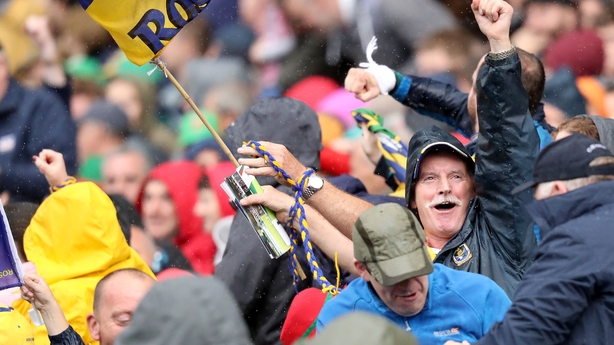 The rustiness caused by a four-week lay-off following a routine Munster final win over Cork can be blamed for a certain lack of ruthlessness, but Fitzmaurice won't need to be told that more intensity, aggression and focus will be needed in the semi-final.
For Galway, their winless streak in Championship at Croke Park now stretches back to 2001 and the day they beat Meath in the All-Ireland final 16 years ago.
A spring in Division 1 next season will help them learn what is required to live at the top level. We won't know until 2018 have they taken those lessons on board, but what we know for now is they aren't amongst the elite group of teams that truly believe they can play football on into August and beyond.
Kerry are one of those teams and Mayo are too. Roscommon are showing that they might well be also.