RTÉ hurling analyst Michael Duignan has put forward an impassioned defence of his role as a pundit in the wake of criticism from Wexford manager Davy Fitzgerald, claiming attempts to question his position were "sinister".
Fitzgerald was unhappy with tweets, sent by Duignan and fellow RTÉ regular Henry Shefflin during his side's All-Ireland quarter-final defeat by Waterford on Sunday, that were critical of the sweeper system employed by both counties.
Speaking on RTÉ's Morning Ireland programme, Duignan said he was concerned that Fitzgerald was so animated about the tweets so soon after the end of the four-point defeat at Pairc Ui Chaoimh.
"I've been a bit disappointed since Davy has been in the media a good bit since and he wasn't asked how did he know that myself and Henry Shefflin had sent a tweet each during the match," he said. That was the height of it.
Sweepers should be outlawed! Not the game I love. Coach players to tackle & to use their heads instead of using extra backs to compensate!

— Michael Duignan (@DuignanMichael) July 23, 2017
"I've been analysing and commentating on games for 20 years now and I have a view on the sweeper system.
"I understand why people play it and I understand why they are trying to keep scorelines down.
"My point is that in order to win an All-Ireland you have to move on. That could be proven wrong, Waterford have brought it to a new level.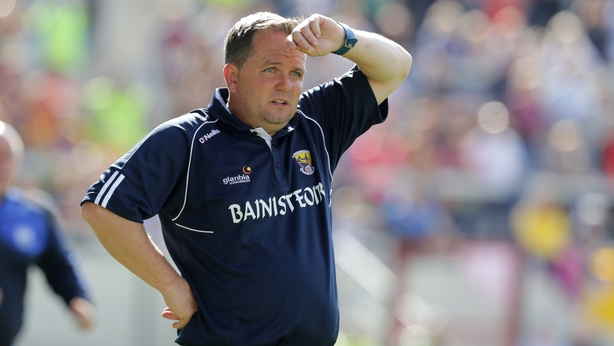 "But I'd love to know how Davy Fitzgerald cared or even knew about it.
"He also said that I didn't deal with an incident (with Brian Cody) but I always give an opinion. I was on The Sunday Game that night and gave an opinion clearly supporting Brian Cody and obviously irked Davy because I didn't support him when he came on the field.
"I felt he should have been suspended and that they were two completely different incidents."
Who is marking who in this game  ? One would hate to be playing in the full forward line - or be a forward full stop 😱#WatvWex

— Henry Shefflin (@ShefflinHenry) July 23, 2017
Duignan also took issue with Fitzgerald's suggestion that RTÉ should employ analysts with a recent track record of top-level inter-county management.
The former Meath boss insisted that he was happy to take criticism for his opinions, but that he was paid to give them and that attempts to question his place on The Sunday Game were "sinister". 
"That's what I do (give opinions). That obviously got up his nose as well, and I think there is a little bit more of a sinister issue here, more or less calling for my head or Henry Shefflin's head as analysts on The Sunday Game because we haven't managed at a high level, which is total nonsense.
"He also said that he spoke to RTÉ and I don't know where he thinks he has this influence over RTÉ or anyone else. His job is managing Wexford as far as I know.
"I don't do media work because I love RTÉ or love it, but because it's a job. I lost a lot over the last 10 years, including my business.
"I've no problem Davy having a go, but I thought the time and place was wrong."
"I do The Sunday Game, I love it, I write for the Mail on Sunday, and I'm not getting paid the massive fees that people might think, but I'm making a living out of it. I've kids going to college, etc.
"So I think it's bit more serious now than Davy, trying to laugh it off by saying we're friends and that he likes me - it's nothing to do with personalities. This is about giving my opinion.
"I think if you're honest and you give your opinion, people realise that that's what you are doing, and over time you'll earn respect of people.
"When I travel the country, that's what I feel. I just think there was something sinister about this and I wasn't happy about it.
"I've no problem Davy having a go, but I thought the time and place was wrong."
Michael Duignan defends his role as RTÉ pundit after Davy Fitzgerald's criticisms pic.twitter.com/VqVMuN1ebL

— Morning Ireland (@morningireland) July 26, 2017
Duignan also offered his thoughts on a potential Tipperary recall for Cathal Barrett, who was dropped from the panel earlier this season for disciplinary reasons.
There has been a growing clamour for the defender's recall given the Premier County's recent defensive frailties, but Duignan insisted that if manager Michael Ryan was to reverse his decision, it would smack of desperation.
"There's been a lot of speculation as issues in the Tipperary full-back line have surfaced over the last number of weeks," Duignan said.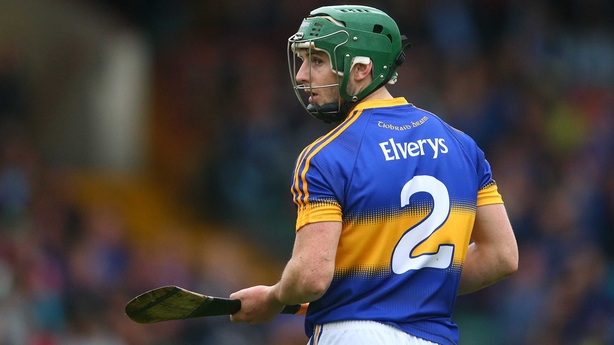 "Against Clare they were under pressure, so a lot of people have been calling for Cathal Barrett's return. 
"But I think there's probably two issues here. Number one, how fit is he? He's been out injured and there's no guarantee that he's fit, the match is only on Sunday week.
"Number two, for whatever disciplinary reasons he was dropped from the panel by Michael Ryan, they must have been very strong. Why would that have changed in the meantime? Ryan is not a man to have his mind changed easily. 
"So I don't think it's as clear cut as 'we have a few issues in the full-back line, we have to bring him back in'. That would smack a bit of desperation.
"But usually at that level you do what you have to to win, so there's pros and cons to it. I would have thought he'd have been an addition to the panel."