Semple Stadium on a summer's day in July 2013. Kilkenny's championship was over after Cork beat us in the All-Ireland quarter-final.
It was an outcome that brought to an end a strange season overall for Kilkenny. Even though we struggled during the League we found the resolve from somewhere to win it. The Championship was less kind to us. Dublin beat us after a replay in Leinster and then the Rebels ensured we would not achieve a hat-trick of All-Ireland titles.
Like this year, Kilkenny would not see action in August or September. For me that was strange. I observed the rest of that All-Ireland race from a distance. Yet there were observations from others who turned the focus back on Kilkenny and asked whether the side were finished?
The pundits, the analysts, the scribes, call them what you want, were having their say. Kilkenny, many believed, had reached their pinnacle.
A couple of players were singled out and told they lacked pace and didn't have the legs to cover the ground anymore.
Overall, Cody's Cats were too dependent on certain players.
I can't say that such comments were a red rag to a bull for players and management alike, but it was a key motivating factor for certain players to give it another year, to prove the doubters wrong.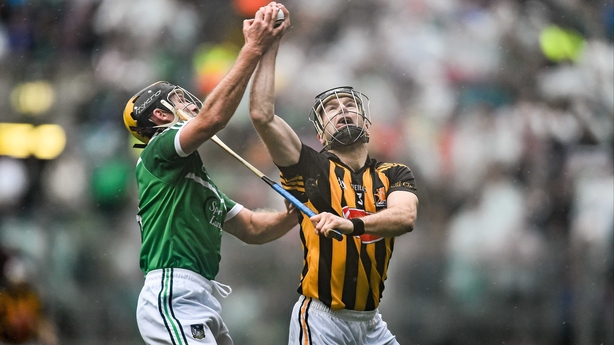 I think of JJ Delaney in particular. He came back in 2014 and won an All Star after winning the All-Ireland. He retired on the back of that.
In 2014, we used the criticism from pundits and supporters as a serious positive. It helped build a spirit within the group that couldn't be broken. We had another All-Ireland and League medal in our back pockets.
Take Tipperary this year for example.
They got plenty of flak after the League final and some more after their unexpected defeat by Cork. On top of that came stories that all wasn't well within the camp.
I've seen a little bit of ourselves in Tipp in the way they've gone about salvaging their season. They seem a lot more together now, the spirit is there and they are supporting each other a lot better now.
Punditry is part and parcel of the GAA. Without it the GAA is not going to get publicity and won't be to the forefront of people's thinking.
Pundits are there to give their opinion based on their experience of either playing or managing at a certain level. What the viewer wants is an honest opinion based on calling the game as he sees it, without resorting to comment that could be deemed overly personal.
Playing for Kilkenny meant that you were always under the spotlight. That said, I never took too much notice of what pundits said about me. I certainly never responded to things said about me and never had a dig back at a pundit.
Even when certain analysts felt that Kilkenny were too aggressive, we used such criticism as a positive. The team that I played with prided itself on being aggressive, on trying to dominate the opposition. It was never about us bullying teams in any cynical way.
Eventually though, I came to realise that when pundits are talking about you, then it's no bad thing. If they're not, well then maybe that's the time that you're starting to slip a little and lose that edge that made you a dominant force in the first place.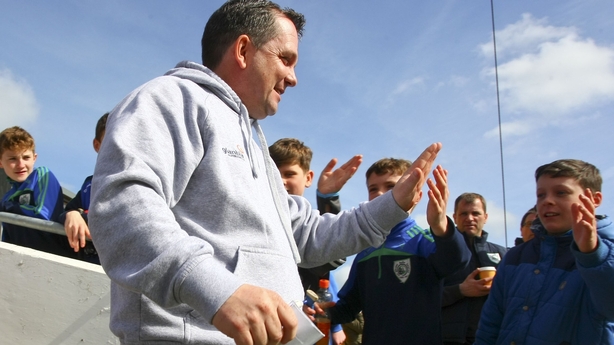 As we head then into the latter stages of the championship, there is much talk about the deployment of the sweeper in hurling.
From that we've had Davy Fitzgerald getting into various spats with Michael Duignan and Henry Shefflin, after the pair, in their current role as pundits, questioned whether Davy's approach would ultimately win an All-Ireland.
Davy is a deep thinker on the game, as are Michael and Henry, but it's probably better for the manager to concentrate solely on the job he has to do rather than telling another to swap the pundit's chair for a spell pacing up and down the sideline in charge of his native county.
You can't let comments like that get under your skin. You can have all the spats back and forth, but in the end we're only heading for silly territory.
Brian Cody never let things get the better of him. On occasions, Brian's managerial decisions were questioned, yet he never wavered. He was always confident in the decisions he made. As a result, you look at the success he had.
There were times when Ger Loughnane had a go at Brian. I didn't always agree with the criticism, but Ger is a respected pundit. He has often been critical of his native county Clare, I'm sure he didn't want to be but he obviously felt he had to make his point.
Through social media more avenues are now there to either praise or criticise, to build a team up or to vent one's fury.