As I was coming towards the end of my time with Tyrone, Mickey Harte was coming in for a bit of criticism for not bringing in new players and changing it up.
My last game was an All-Ireland quarter-final against Dublin in 2011 when we were beaten out the gate by Diarmuid Connolly, who was on fire for the Dubs.
There wasn't a huge amount of change the following season either and Mickey was taking a bit of heat.
In his defence, when you are inside the camp you can see that the older lads are still the ones that are driving things on, leading the way in training and pushing at the front. The younger lads that are part of the panel tend to take a backseat and a more passive role.
Looking back, Gallagher should have put in one or two of the young lads in his first year
When this happens, it's very hard for a manager to drop his older players even though he knows that they are coming towards the end. But every team needs a bit of youth, the confidence and swagger and the buzz and energy that it brings.
That quarter-final against the Dubs was the day that the wheels fell off for us and it can happen to a lot of successful teams that stay together too long.
It even happens the greatest of them all - just look at Kerry in the eighties and Kilkenny this season.
Mick O'Dwyer kept his team together and they won eight All-Irelands in little over a decade, a remarkable achievement, but he didn't slowly drip feed in any younger players so when the older lads did finally leave, there was a huge gap to fill. Kerry subsequently didn't win Sam Maguire for another eleven years.
Brian Cody was blessed with some of the greatest hurlers of all-time and they dominated the game, right up to being in the hunt in last year's All-Ireland final against Tipperary before eventually coming up short.
This year, with most of the greats retired, they had a short summer and have a rebuilding job on their hands.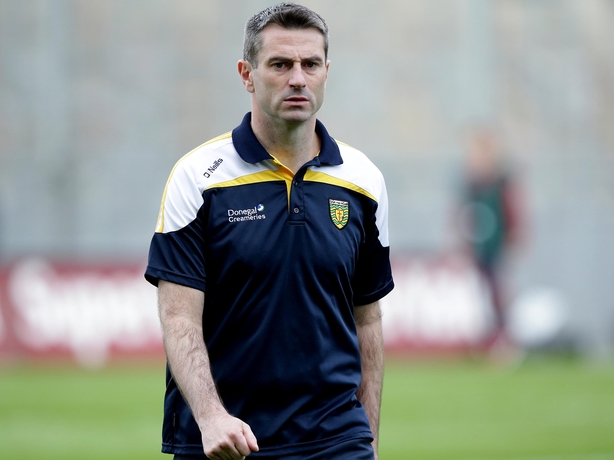 I'd say when he reflects on this season, Donegal manager Rory Gallagher will regret that he didn't bring in a few more players over the last few years. He stuck with the tried and trusted until they retired and then made the changes when he had to.
Against Antrim this year they had something like five Championship debutants with two more coming off the bench and that's far too many for a team that would like to consider itself amongst the contenders.
Their two biggest games of the year ended in heavy defeats, Tyrone in Ulster and Galway in the qualifiers on Saturday, and all of a sudden a season that started relatively promisingly looks a bit of a mess.
Donegal have promising young players, no doubt, and they showed up pretty well in the League, but heavy defeats like that in the Championship can leave them with scars that affect them for years.
Looking back, Gallagher should have put in one or two of the young lads in his first year, 2015, and a few more last year.
When you have 15 youngsters in a panel of 30 it can be hard to communicate to them the level of intensity that's required in training to get ready for Championship. If there's a strong core of experienced players they can lead the way, but when they're not there it becomes much more difficult.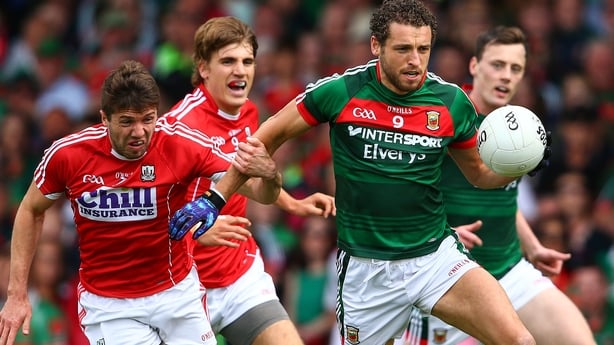 To me, Mayo look to be a team that have been together for too long too and whether it's this year or next I'd fear that they will hit that wall eventually.
Looking at their defence, they have been together a long time and have played an awful lot of big matches and it seems to be catching up to them as they struggle through qualifier games that they should be winning easily.
If they had won an All-Ireland in the last few years and they were playing the way they are now there's no way that I would rate them as serious contenders, but we know their hunger and we know that they usually save their best for the big games in Croke Park.
To me though, it looks to be they are getting by thanks to muscle memory and a stubbornness not to lose. When Stephen Rochford came in as manager he clearly felt there was an All-Ireland in this team so he kept them together rather than starting to rebuild and they are running out of time to win the big prize.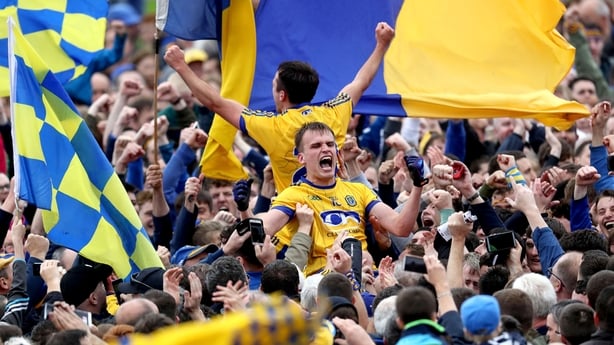 They will be favourites to beat Roscommon in the All-Ireland quarter-finals on Sunday and it will be interesting to see what the Rossies bring. Was winning the Connacht title their All-Ireland final or are they more ambitious?
They weren't expected to beat Galway the last day so people say they are in bonus territory now. I hate that expression because if you're in an unexpected position there's every chance you won't be back there again so make the most of it while you can.
One message Kevin McStay will be pounding through to his players this week is that this is a chance to hammer a nail into Mayo's coffin and send them away for a few years.
In the other quarter-final, Galway will be focusing on finally getting that win in Croke Park - they haven't one of those in the Championship since 2001. Beating Donegal so convincingly last Saturday will be good for confidence after losing to Roscommon, but I can't see them winning.
Kerry appear to have far too much for them and I'd expect them to win by six-to-ten points.