I remember before we played Down in the Ulster Under-21 Championship in 2001 Mickey Harte told us that we had to beat this team to keep them down.
We had won the All-Ireland minor title in 1998 and they followed it up 12 months later.
Mickey wasn't to become Tyrone senior manager for another two years, but he already had an eye on the future. "This could be a team challenging you for the next five or ten years for Ulster titles," he said. "Beat them now and it'll keep them down."
And he was right. We beat them, not by much, and we didn't see an awful lot out of Down again until they reached the 2010 Ulster final.
Of course, we went on to win Sam Maguire in 2003, '05 and '08, but no matter how well we were going we always had trouble getting past Down.
We drew with them in '03 and '08 and even as recently as 2014 the sides finished level in the Ulster Championship. For this reason, I am cautious enough ahead of Sunday's Ulster final.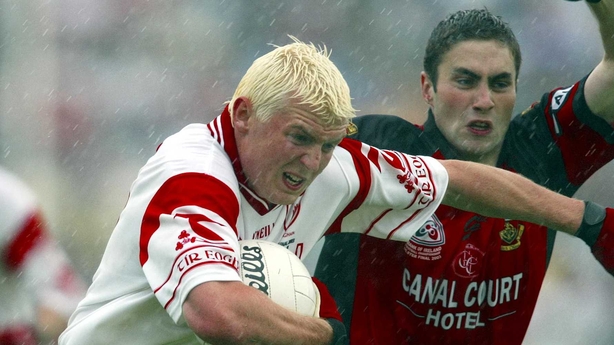 Tyrone are rightly raging hot favourites, but it might not be as easy as a lot of people think.
I believe the key to this game will be getting a quick start - whichever team is out of the blocks the fastest and gets a few scores on the board early will have themselves put in a great position.
If Down get off to a flier, it will build a bit of confidence and I don't think Tyrone are that well set up to chase a game - they are better making the running from the front.
If Tyrone do take an early advantage, they will be very difficult to break down. Down will have to commit more men forward, this will leave space at the back and this will make them easier to pick off.
I have to compliment Eamonn Burns for the job he has done with the Mourne County in the last couple of months. He was taking a fair bit of stick, and rightly so given the losing run they were on, but he managed to keep them in Division 2 of the League and then into an Ulster final.
They were underdogs against both Armagh and Monaghan, particularly Monaghan considering the beating they got off the same opposition 12 months previously, but they came through both.
We often hear about the confidence that Down footballers have and I can understand that some people just write this off as a cliche. It's true though - they really do play with a bit of a swagger and it's never a surprise to them when they pull off a big win.
Having said all of that, I think Sunday will be a step to far for them. They haven't faced a team this year that play with the pace of Tyrone.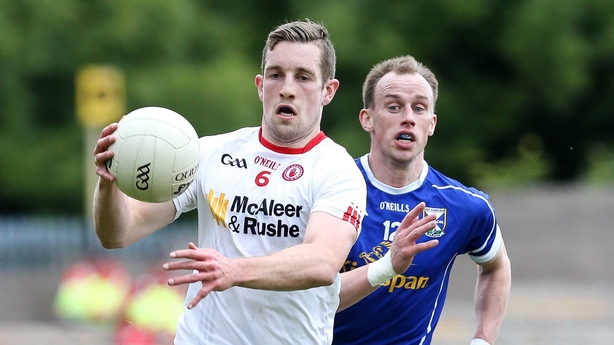 I was really impressed with the way that Tyrone hammered Donegal in the Ulster semi-final. The game was over at half-time and they kept going to the final whistle. They buried a good team and that's something that the best teams do.
Near the end of the game they crowd were cheering every pass, which was something I hated to hear in my playing days. I was impressed to see that, rather than just passing the ball around and enjoying the cheers, they went for the jugular and stuck over a point.
It showed to me that they weren't hanging around and it also showed to me that they had the right attitude - they didn't want to be seen to be taking the mickey out of another team.
I remember towards the end of one game we lost against Derry when Paddy Bradley was in a bit of space and he toe-tapped the ball soccer-style and the Derry fans went wild. I don't think I was ever so mad leaving a field and I told he'd pay for it. I would have liked to do more, but I left it at that for the time.
We made sure we beat them in the Championship the next time we met them and that was our revenge. Tyrone didn't take the mickey the last day and I think that's a good sign of a team.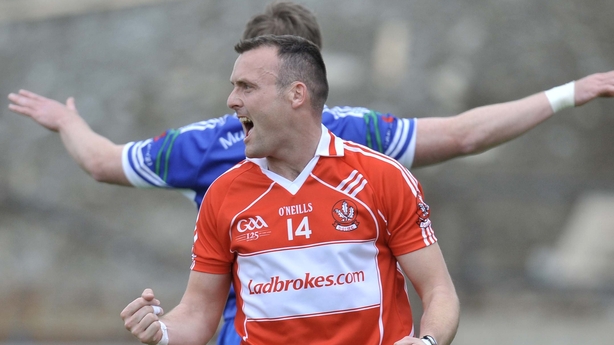 I've spoken plenty of times before about Tyrone's lack of a killer inside forward and the way they played against Donegal meant that this wasn't much of a factor.
Players like Tiernan McCann, Mattie Donnelly, Peter Harte and Niall Sludden, all lightening quick, attacked at pace and there was always a man off the shoulder. This created space and meant the shooter wasn't under the same sort of pressure that we often see in modern football.
They had a bit more time to take their shot and this helped them run up a big total with scores coming from all around the field, not just from one or two key forwards.
The thing for Tyrone now is to back up that Donegal performance with another good display against Down and prove that it wasn't just a one-day thing.