John Mullane said Waterford need two things to get their summer back on track: to find a defined role for Austin Gleeson, and to draw Kilkenny in the qualifiers.
The Déise wilted in the searing Semple Stadium heat against a ferociously driven Cork on Saturday to tumble out of Munster towards the back door.
Playing their first game in almost three months, Derek McGrath's men couldn't live with the impressive Rebels, who marched on to a final showdown against Clare.
Speaking to RTÉ 2fm's Game On, Mullane said it's time for the versatile and hugely talented Gleeson to be pinned down to one position to give Waterford's championship the spark it requires.
"The main priority for Waterford and for Derek McGrath is to find a set position for Austin Gleeson. Throw him in the No 11 role or in at No 6. For me, I'd like to see him at No 11.
"That's where he played his best hurling last year. If Waterford are to push on and have a say in this back door that's the place to play him.
"I think what's best for Waterford now is to push on, get a big game, a local derby against Kilkenny, get the supporters back on board. There's no bigger game to get the show back on the road than to get lumped into a fixture with Kilkenny.
"A plum tie like that is probably what Derek McGrath and this Waterford team needs."
Mullane was full of praise for Cork after their barnstorming performance.
Having edged out Tipp in a cracking clash last time out, they proved that was no one-hit wonder with another excellent showing.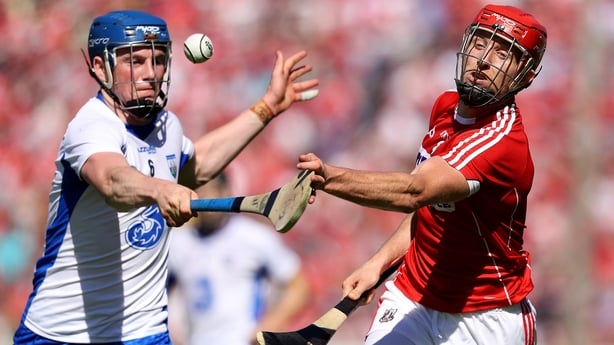 "Cork were fully deserving winners on the day, very impressive on the eye," Mullane said.
"For me they were the slicker, sharper, more hungrier team, and the team that had most energy.
"I think there were question marks coming in to the game yesterday (after their defeat of Tipperary). Could they back it up with a back-to-back win against another serious team in Waterford?
"They answered all the questions. They were very impressive. Here they are now, in a Munster final and looking like they can push on and possibly win that Munster final.
"I don't think Waterford had the energy Cork had and I think the 11-week break probably caught up with them. Cork had a game under their belt; the energy levels we were seeing two or three years ago with his Waterford team just weren't there.
"It's going to be hard. You're talking two or three games to get to Croke Park, but I wouldn't write this Waterford team off just yet."