I said last week that Wexford wouldn't get a better opportunity to beat Kilkenny and that's how it turned out.
They were fully deserving winners and probably seven or eight points the better team. Only for the two penalties and a slice of luck for Colin Fennelly's goal it would have been a hammering.
There are a lot of questions to be answered by Kilkenny.
They only scored 1-04 from play in 70 minutes. That's simply not good enough.
Colin Fennelly was the only forward that stood up to it. He looked dangerous but they didn't get enough ball into him.
Wexford were outstanding all over the field and I would say that Fennelly, Cillian Buckley, Paddy Deegan and Lester Ryan were the only Kilkenny players to walk out of Wexford Park with their heads held high.
Some of the decisions and selections were very strange.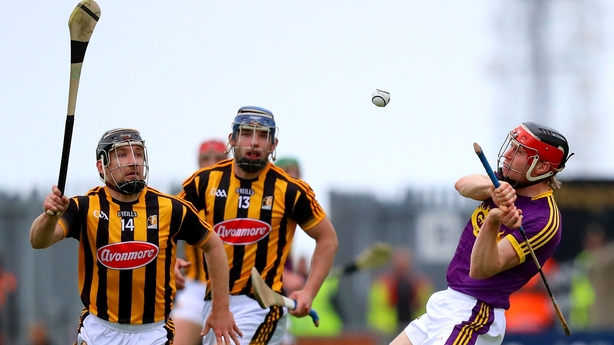 Padraig Walsh and Richie Hogan shouldn't have been picked. They weren't fully fit and it was unfair to put them in that situation.
I wouldn't have even had Padraig togged out. How can you expect a guy who hasn't trained in six weeks to be right for a Leinster semi-final?
And then to play a guy who had played every league game at full-back at centre-forward was mind-boggling. I felt sorry for him.
It's the first time I've seen Brian make two changes within 25 minutes of the game and it told you how much Kilkenny were struggling for scores.
Testing times for Kilkenny
This is the biggest test this group of players will ever have faced. Can they step up and show that fight and spirit that Kilkenny have prided themselves on for the last 20 years under Brian Cody?
It's a massive test for Brian as well. Even bigger than stopping Cork in the mid-2000s or seeing off Tipp after 2010.
Will he want to stay around for another rebuilding project?
We've seen him do so after missing out in 2010 and 2013 but back then the panel was probably a lot stronger.
You wonder what faith he has in his extended panel when the likes of Jonjo Farrell and Conor Martin are left sitting on the line.
Kilkenny are really starting to feel the effects of so many retirements in the last three or four years. Guys like Eoin Larkin and Jackie Tyrell are such a loss to the dressing-room.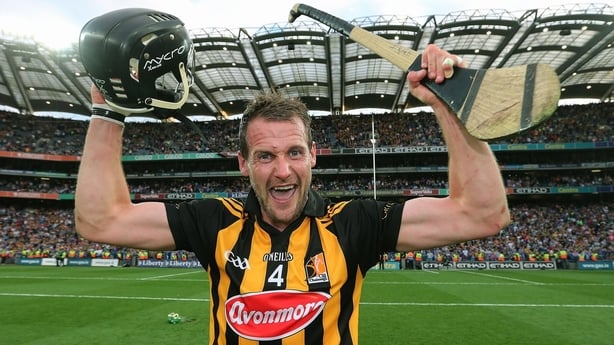 He's going to have to give youth a chance. Young guys like James Maher, John Donnelly and Billy Ryan.
Nothing is impossible and if they get a couple of good results under their belts they could have a fantastic run through the qualifiers but it's a massive ask.
Unless they can get things going in training over the next couple of weeks and get that spirit back, it could be a very short summer for them.
Wonderful Wexford
There's no doubt whatsoever now that Wexford are the real deal this year.
Davy Fitz has done a fantastic job.
The talent has always been there, this group won three Leinster Under-21 titles in a row and contested All-Ireland finals, but he has gelled everything together.
They have a system that they stick to. Even when Kilkenny got the goal early on, people might have been thinking 'here we go' but five unanswered points got them into the rhythm and from very early in that game there was only going to be one winner.
Sean Murphy was outstanding in his sweeper role once again and Matthew O'Hanlon marked Walter Walsh out of the game, but Lee Chin was head and shoulders above anyone else.
He's fit, physical, can hurl off his left or right and is very strong in the air. He has everything and he really stepped up on Saturday night as the real leader in that team.
He was immense and Wexford will be hoping that he can stay injury-free.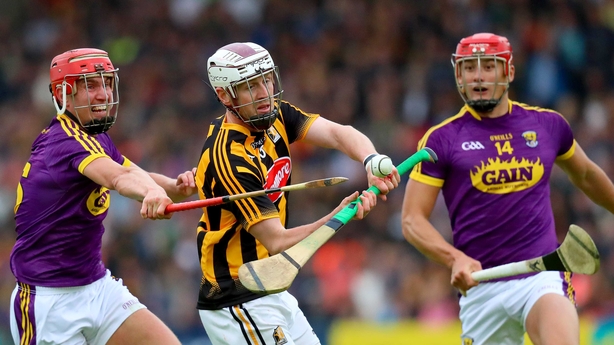 Paul Morris, Jack Guiney and Conor McDonald were all very strong and their bench made an impact too, with David Redmond getting the goal.
Assuming Galway beat Offaly, Wexford won't fear them at all.
They got one over them in the league already and they're going to be really looking forward to a Leinster final, their first since 2008.
They'll have Davy back on the line as well but looking at the last two results, he might choose to stay in the stand with the bird's-eye view! It seems to have worked really well.
They thoroughly deserved their victory and looking at the atmosphere and crowds they're drawing it would be great for hurling if they went on to win the Leinster final.