It doesn't have the feel of Championship week in Kilkenny.
Not many people are talking about Wexford Park, which is unusual. Apparently there were even some terrace tickets sent back.
Kilkenny supporters' expectations are probably a bit lower than in previous years, what with Padraig Walsh out injured and what happened in the league.
It's a massive thing for the players knowing they haven't lost to Wexford in the Championship since 2004 but their opponents will have taken huge confidence from winning at Nowlan Park in the league quarter-final.
Wexford won't get a better opportunity to beat Kilkenny than Saturday night.
The players are confident, everything has gone to plan and they feel as if they're building to a huge performance.
The supporters expect them to beat Kilkenny, which hasn't been the way in the Leinster Championship for a long long time.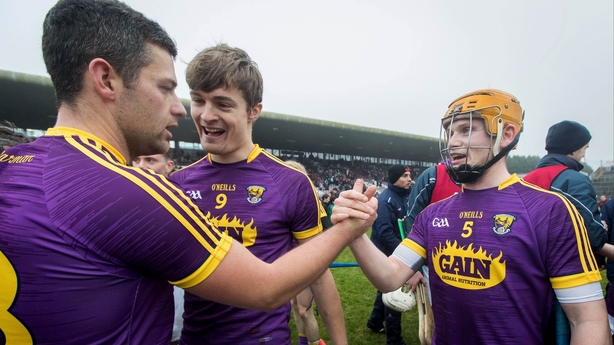 They need to stick to their game-plan. In the league semi-final, it was only in the last 10 minutes that Tipp started to break them down.
I feel for them to win, they need to get ahead of Kilkenny. If they can do that and keep the momentum going, they have a great chance.
But if Kilkenny get a good start and a goal or two, the wheels could come off.
But it's going to be a big task for Kilkenny to try and break down the Wexford defence because they haven't conceded too many goals.
It's going to be a cauldron down there. Kilkenny's experience might just edge it on the night but it's going to be really tight and I wouldn't say it'll be by more than two or three points.
Two brooms are better than one?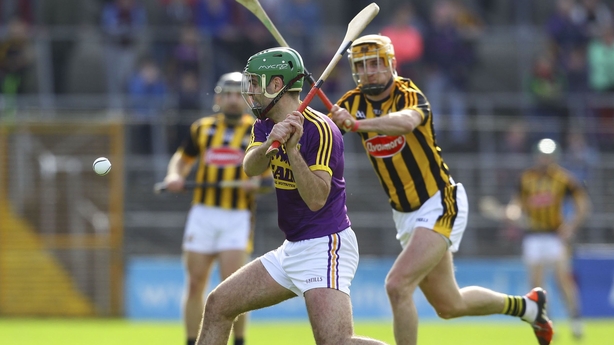 The big thing for Kilkenny is how they deal with the sweeper, Shaun Murphy. His distribution of ball is excellent.
I'm sure they would have done a lot of work in training because it's a system they have struggled with sometimes.
Michael Fennelly coming back from injury is a massive boost and I'd like to see him at centre-back, to try and shore things up and counteract Lee Chin.
Will Kilkenny play with a sweeper themselves? I think they just might.
There's no reason why not. They didn't seem to know what to do with the spare man in the league quarter-final.
They need a result and it doesn't have to be great hurling or big scores, once they get over the line. If what it takes to get over the line is a sweeper, then do it.
You're going to have Tipperary, Limerick and Cork or Waterford in the qualifiers, so the back-door is looking like a dangerous route.
Too early to say Banner are back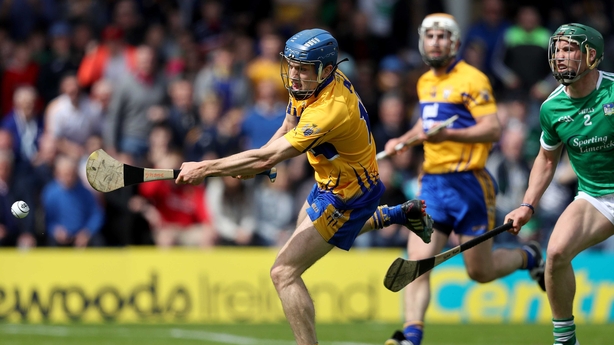 Clare and Limerick was a strange game. It didn't feel like a Munster semi-final and neither team showed any great intent.
Limerick had no imagination or creativity. I was impressed with Kyle Hayes' straight-line running but their defence was at sixes and sevens for the three Clare goals.
They had got themselves back into contention but the third goal they conceded - when Conor McGrath was allowed to tap in a dropping ball - was like underage defending and hard to believe at inter-county level.
They'll be very disappointed with their performance and unless something drastic changes, it's going to be a short year for them.
Clare only won by four points and will be worried about that.
They got a good start with Shane O'Donnell's goals, and it was great to see him back and injury-free, but they'll be worried about the form of Tony Kelly.
Clare are in a Munster final and if they win that they're only 70 minutes away from an All-Ireland final.
That's where they need to be after this group of players' run of success at Under 21 but they failed to push on after winning Liam MacCarthy in 2013.
The charge that they came through the easier side of the draw that year seems justified given that they subsequently failed to win a game in Munster until last weekend.
They might prove us wrong and there's no reason why they can't win a Munster title, especially with Tipperary out of the equation, but they definitely need to improve.
Listen to live coverage of Wexford v Kilkenny (7pm) on Radio 1's Saturday Sport and follow our live blog on RTE.ie and the News Now App.
There will also be updates on the Lory Meagher, Nicky Rackard and Christy Ring Cup finals.