Mick Fitzsimons had very different experiences on two of his most recent trips to Croke Park.
Back in April he was part of the Dublin team that lost to Kerry in the Allianz League final, surrendering their record 36-game unbeaten run in the process - a day none of the Boys in Blue particularly enjoyed.
But on St Patrick's Day things were completely different when he headed to GAA Headquarters as a supporter - something the 27-year-old physiotherapist doesn't get to do that often any more.
Fitzsimons was there to support his Cuala club-mates as they brought an All-Ireland club hurling title back to Dublin for the first time, beating Clare's Ballyea in the March 17 final.
"It was incredible - the dream," he said. "I went down to Dalkey early and got a DART in and really enjoyed it. I enjoyed the atmosphere and seeing the work those lads put in, the lads I grew up playing with, and knowing what they had just achieved was incredible.
"After each game the atmosphere grew and grew. There was more bunting up, more local business getting involved, Benito's, an Italian restaurant, had Forza Cuala in the window, there were murals, paintings of players around the town - it really as surreal. It really was incredible."
"It was great having seen what the lads went through - they struggled for years like our footballers not winning a Championship game, or not getting out of the group stage, to come good and win one, lose a Leinster, and then come back and go the whole way is just…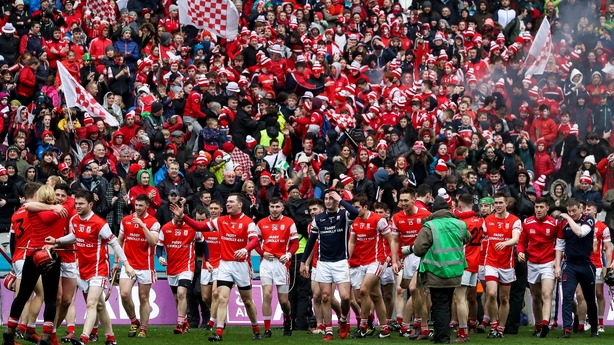 "Looking back at a club championship, going all the way to a Leinster final and lose it's such a long way back there again so fair play to them.
Fitzsimons, the archetypal sticky corner-back. dabbled a bit with hurling as a younger man, but as he got older and went to UCD to study football took over."
When he won an All-Ireland junior title with the Dubs in 2008 it was the only sport he had time for and his investment paid odd when he was part of the Sam Maguire winning side in 2011, which has since been followed by three more All-Ireland wins.
"I enjoyed hurling and I was probably similar enough at both, but they found a niche for me in football," he explained.
"In hurling there's much more skill and touch required and I didn't really have that - I was a centre-forward marking a centre-back more than anything too skillful."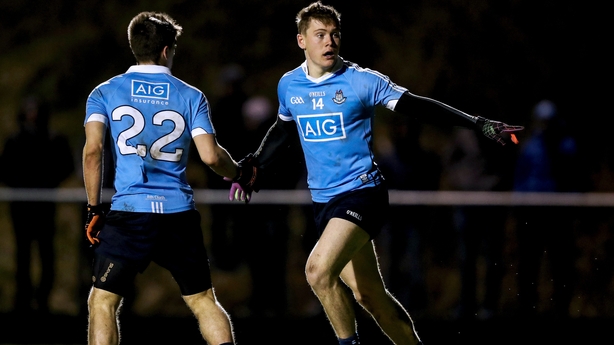 One of Cuala's brightest hurling stars is Con O'Callaghan, who is expected to make a major splash with Dublin's footballers this year having turned down an offer to link up with Ger Cunningham's hurlers.
Although there is a seven-year age gap between Fitzsimons and O'Callaghan, the pair know each other well and Fitzsimons never had any doubts that his younger club mate would be joining him in a blue jersey.
"Our mothers are best friends so we would have always been over at their house," he said.
"We went to CBC Monkstown and their house is around the corner so we used to go there after school with our mum and we'd play soccer in the back garden with the two young lads, Cian and Con.
"They were both incredible talents back then - they were noted even back when they were doing the Cuala summer camps so it's great to see them coming through.
"It's a nice thing now as you get older to play with lads you coached, it's great. It's great to have another Cuala lad on the team."