I am 100 per cent in favour of drugs testing in the GAA and in my opinion there isn't enough testing being carried out in hurling and football.
In their annual report last year Sport Ireland revealed that they carried out 97 tests in the GAA and that's out of a number of around 2,000 players on county teams around the country.
I was tested three times in my ten years playing with Tyrone and with that sort of ratio there are plenty of lads who would never be tested throughout their entire career.
I'm not naive enough to think that there aren't people cheating and taking drugs to improve their performance in our sports and nor do I think it's a widespread problem. But we won't know one way or the other unless there is a much more far-reaching testing programme.
The fact that it took 13 months for news of the failed test to emerge reflect badly on the GAA
This is a subject that's in the headlines again following news that Kerry's Brendan O'Sullivan failed a drugs test last year and served a seven-month ban.
I have no reason to believe it was anything other than an honest mistake made by a young lad who took the wrong supplement and I don't think he was trying to gain an unfair advantage over opponents or other lads who were trying to get into the Kerry panel.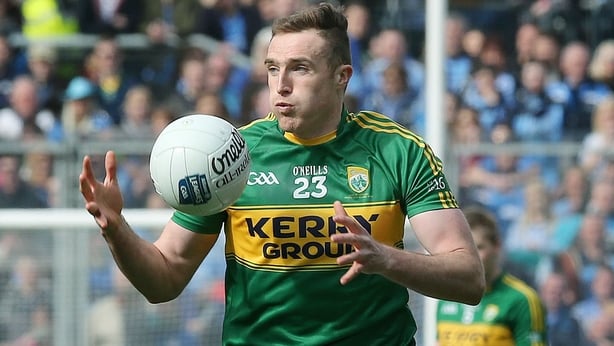 But ignorance is no defence and in a county as well resourced as Kerry there's no reason why the player should have been buying and taking his own supplements.
When I was with Tyrone, and it's the same with most of the big teams, we had a talk about what was on the banned list and what wasn't, what we could take, what we couldn't and so on.
We had dieticians and doctors and also had access to a pharmacist who looked after our prescriptions if we needed anything just to be sure that there were no mistakes made.
And players have to be extremely careful. For example, for a time Lemsip wasn't on the banned list in the South, but in the North it was because it was made to a slightly different recipe and had a higher caffeine content which pushed it over the limits allowed. That's something that could easily have caused a failed test.
Some people have argued that Brendan O'Sullivan shouldn't have been named and, again, I disagree here. When you get involved with an inter-county panel you know what goes with it, from the responsibilities right the way up to the potential rewards and glory.
I do have sympathy for him because this is the sort of thing that can cause problems in someone's private life outside of football and could even affect things like his job and career, but being part of an inter-county panel means being available for drugs testing and accepting the consequences.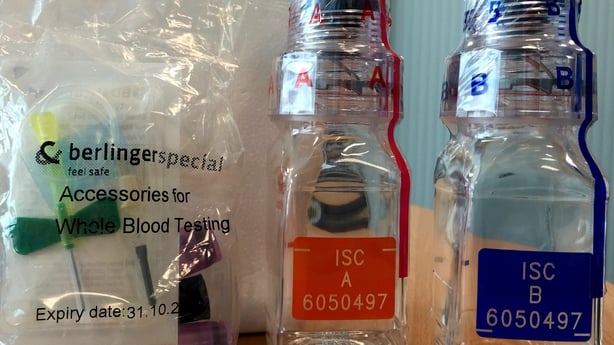 The fact that it took 13 months for news of the failed test to emerge reflect badly on the GAA and whether it's the case or not it looks like they were trying to sweep it under the carpet.
My tests happened once in 2002 after the League final against Cavan, which was just my second senior start, and twice at training towards the end of the season nearer the end of my career. I remember the last time I was stuck there nearly til midnight trying to give a sample and then I hardly got a wink's sleep because I was up and down to the toilet all night after drinking so much water!
It seems to me that the testing is weighted towards the bigger teams at All-Ireland quarter-final stage and beyond and this isn't a good thing either because if you're from a county that's rarely or is never tested, there's more of an incentive to cheat.
It also opens a window for young lads who might be trying to break into a panel or a team and they might think to themselves 'I can take something here for a year to boost myself and then stop taking it once I'm in the panel'.
Drugs testing means there is a deterrent against taking banned substances. The more testing there is the greater the deterrent. When it's as haphazard as it is it leaves room for lads who are willing to take a chance.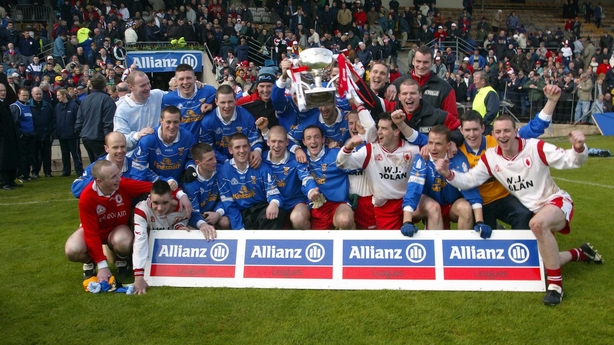 It's not necessarily someone injecting steroids straight into their body that we're talking about here, but supplements bought off the internet. Drugs testing isn't just about catching cheats, but also about protecting athletes and their health.
There was one supplement a few years ago, Jack3D, that was banned due to health concerns, but there were still plenty of people who were willing to try it out regardless of what it might do to them just for the potential gains they might make.
We've heard about GAA teams not being tested because they failed to tell the authorities that they had changed training location at short notice and this reeks of a laissez faire attitude to a very serious issue.
In other sports this is considered a major offence, but in the GAA teams get off with a rap on the knuckles and this to me shows that we still haven't grasped the importance of drugs testing.