Former Tipperary All-Star Ken Hogan believes Tipperary will recover from their League final "hiccup" and regain the ruthlessness that drove them to All-Ireland glory against Cork this Sunday.
The Premier County were definitely second best last month as Galway shocked the Liam MacCarthy Cup holders to claim a convincing 3-21 to 0-14 victory.
Tipp are back in action this weekend as they begin the defence of their Munster title against Cork in Semple Stadium, and two-time All-Ireland winner Hogan believes manager Michael Ryan will have successfully refocused his shell-shocked panel ahead of the Championship.
"We had a huge hiccup, and that's never a good thing to happen to any team, particularly the manner of the defeat," Hogan said of the League final.
"The lads are sore and they are champing at the bit. Mick Ryan will have instilled that pride in the jersey and the belief and the will to fight for the ball and to win hard ball, and that wasn't apparent in the League final.
"It's Championship now, and that type of ruthlessness that Mick brought in, I'm sure he'll instil that again, and I think that will take Tipp through."
Nonetheless, Cork have had seven weeks to focus on the game, and Hogan believes that Rebel boss Kieran Kingston is on the right path towards repairing the county's hurling fortunes.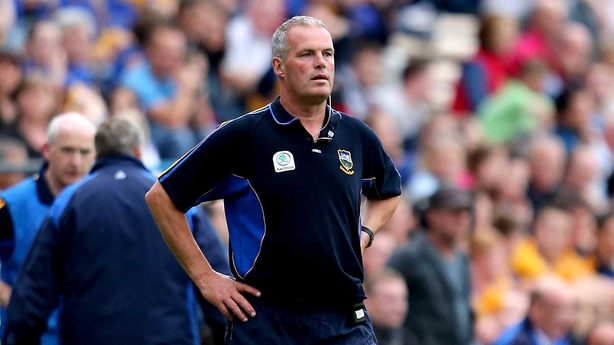 "Kieran Kingston has quietly and efficiently been working with his team," Hogan, who managed Tipperary between 2003 and 2005, told the RTÉ GAA Podcast. "He's been putting this team together, it's rare that Rome gets built in a day.
"He has a strong management set-up there with the Rock (Diarmuid O'Sullivan) and Pat Hartnett, men of steel in their day with Cork.
"I think Cork will be hoping they can have a big day in the sun. They've prepared very well and Kieran has his son, Shane, firing on all cylinders.
"They seem to be stronger at the back but, more importantly from a Cork point of view, they are a year advanced in their development as a team together.
"From everybody's point of view, because Tipperary didn't have such a good day in the League final, there's hope for every team now, and Cork are one of those teams that can come out of nowhere and spring a shock."
A second-half goal rush fired Galway past Tipp and Hogan fears that now those frailties have been exposed, a Tipp defence that could be without corner-back Michael Cahill will be the target of Cork's pacy young attack.
"They will have a huge amount of pace in their attack, and obviously Tipp were caught napping in the League final," Hogan said.
"Weaknesses were exposed at the back, particularly in the full-back line. Overall, Tipp weren't at the races and were totally flat, and Cork will gain hope.
"Michael Cahill, who didn't have a great day the last day, but who has been a huge competitor and a great servant of Tipperary hurling, I believe he'll be out with a hamstring injury, so it's looking like there's going to be a new corner-back.
"Cork will try and expose that and might see that they have an opportunity to score goals and go at this Tipperary defence.
"Having said that, Tipp will be on red alert for that because of what happened the last day."