Westmeath hurling manager Michael Ryan has urged the powers that be to tweak the timing of the Leinster SHC round-robin group stage to avoid leaving weaker counties without any competitive games for huge stretches of the year.
Westmeath recovered from losing their two first games of the round-robin to beat Meath in Mullingar and book a  provincial quarter-final date with Offaly.
We need your consent to load this SoundCloud contentWe use SoundCloud to manage extra content that can set cookies on your device and collect data about your activity. Please review their details and accept them to load the content.Manage Preferences
Laois also progressed, to a meeting with Wexford, but for Kerry and the Royals it's a long wait until next spring before they can taste the unique battle of competition hurling.
Ryan expressed his own joy and relief at seeing his side extend their summer, while also praising the concept of the round-robin group, but said a change is required.
"I think the concept of the round-robin is very good, but we need to look at the timing of it," he told the RTÉ GAA Podcast.
"There's two teams now who have no competitive match until next February; that has to be looked at.
"Maybe this thing should be managed a bit later in the year, but having said that, from a selfish point of view it's good for Westmeath hurling that we've prevailed. We've a big match coming up in two weeks' time.
The object of the exercise for every county in that competition was to finish in the top two and we've done that.
"There's no perfect solution. It's a group of four and if you finish in the top two of the the group you qualify.
"That's fair enough. I don't know how you'd go about it any other way. The object of the exercise for every county in that competition was to finish in the top two and we've done that.
"We rode out luck maybe a little bit at times, but I don't think there's any other way around it. What I would say is maybe the timing of it, it's very early in the year.  
"Everybody's in hurling to be training and playing in the months of May, June and July if possible but unfortunately now a couple of counties won't get that opportunity. The timing needs to be looked at but there's no easy solution when you take into consideration you've club fixtures as well.
"It's difficult. Probably the whole Leinster fixture plan in relation to club and county needs to be looked at."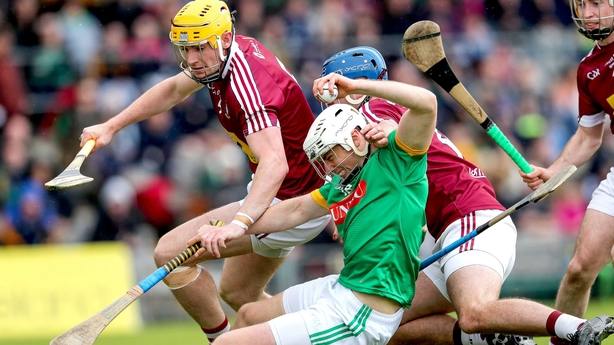 With the divisive Super 8 format to come into football from next summer, there's been calls in some quarters for similar changes to be made to the hurling championship.
Ryan warned against that and predicted the radical overhaul will be to the detriment of the lesser counties. 
With hurling also suffering from a chasm between the haves and have nots, the Waterford man fears "the gap will get wider".
"The GAA needs to seriously look at he overall concept," he said.
"Hurling doesn't need to be developed any further in counties like Tipp or Kilkenny or Galway; hurling needs to be developed in the weaker counties. How you do that I'm not sure. The round-robin system has definitely helped.
"What I'd be concerned about is when you go into this Super 8 the gap will become bigger. I think it's going to be a real problem in football going forward and I'd be worried about hurling. I would be worried that the gap will get wider going forward."