Jim Gavin says it is a privilege to remain in charge of the Dublin footballers, but believes his team must show improvement on their Allianz League campaign if they are to lift silverware in 2017.
The Dublin County Board confirmed today that Round Towers Clondalkin clubman has agreed a two-year extension that will see him remain in his post until at least 2019.
The Dubs have only lost one Championship game since he succeeded Pat Gilroy in 2012 on their way to claiming three All-Ireland titles in four years, and have dominated provincial honours over the last decade.
Speaking to RTÉ Sport's Brian Carthy, Gavin said he was honoured to stay in the hotseat.
"I'm privileged to be asked by the Dublin County Board to manage the Dublin senior football team," he said
"In Dublin football we all volunteer our time, it's a choice we all make.
"We're very passionate about the GAA, about Gaelic football and I believe when it is played in the right way, it's one of the best field sports in the world.
"It's a great Association and I'm just delighted to be part of it."
Dublin's 36-game League and Championship unbeaten run came to an end in an absorbing Allianz League final defeat to Kerry.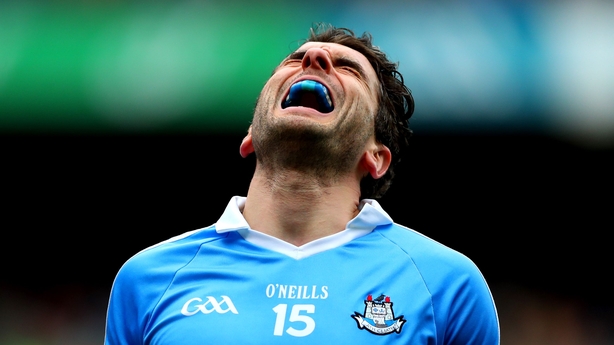 Indeed Tyrone, Donegal and Kerry drew with the reigning champions during the group stages and Gavin says the Croke Park defeat in particular is a stark reminder that teams will punish Dublin for any lapse in concentration.
"Hopefully by the start of the Leinster campaign, we'll have closed that gap to the other teams."
"It has reaffirmed in my mind, and the players' mind, that there really is only the bounce of a ball between the top teams. We saw that in the League Final this year, and the All-Ireland series last year.
"We came back a little bit late to training this season and I think throughout the League we were playing a little bit of catch up.
"Hopefully by the start of the Leinster campaign, we'll have closed that gap to the other teams.
One aspect that gave Gavin huge encouragement in the early stages of the year is the mental resilience shown by his charges when a number of games were in the melting pot.
"One of the most pleasing things in the League was we didn't perform that well in most of the games to the standards that we have set for ourselves," he said.
"That gives us a lot of work to do in preparation for the Championship.
"It was pleasing to see the players never gave up in some precarious positions."