A massive 86% of GAA players are unhappy with the way that club fixtures in their county are run while 56% want to see the provincial championships scrapped.
The Club Players' Association (CPA) conducted a survey of its members recently, which attracted nearly 4,000 responses over the May Bank Holiday weekend.
The CPA are meeting with GAA officials on Wednesday to outline their preferred options for solving what they see as a fixture crisis at club level.
To underline their point, they surveyed their members all over the country and the findings make for interesting reading.
Nearly nine in ten are unhappy with the way that club fixtures are run in their county and more than half want the provincial championships scrapped entirely.
Almost three quarters of respondents want to see the All-Ireland club finals moved from their traditional St Patrick's Day slot and to before Christmas meaning the competitions would be played off within the calendar year.
A hefty 71% are calling for a tiered football championship, something the GAA have tried several times in the past but have had to move away from due to opposition from counties on each occasion.
The CPA is only in existence a matter of months and their main aim is to ensure a regular and predictable programme of games at club level - something many counties struggle to provide currently.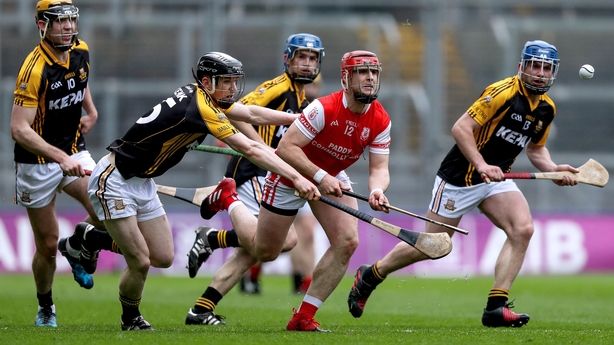 They were denied the opportunity of stating their case at the GAA's Annual Congress in Croke Park in February, but they have gathered significant support at grassroots level.
At their meeting with the GAA on Wednesday, they will be putting forward their proposals.
"Following the GAA's recent announcement of fixture analysis of all counties, with a total of seven counties having been reviewed in two years, we are happy to engage with them to expedite a solution to the fixtures problem," said a CPA statement, released late on Tuesday.
"We believe there are solutions to these issues. We very strongly welcome the proposal floated for a Special Congress to consider a Hurling Super 8 proposal.
"We believe it provides an ideal opportunity to also consider the issues of club fixtures and it is something we have already called for without success.
"It would be inconceivable at this stage not to include the club fixtures issue in a Special Congress and have it achieve official status under rule thereby underlining the special status of clubs and their players in the GAA.
"We believe the period before such a Congress allows the GAA to embark on the widest possible consultation to engage players and we are committed to making our channels available to achieve that."