Rarely a week goes by now without someone with a high profile saying that the standard of inter-county football has never been lower and that modern players don't even have the basic skills of the game.
I would agree that we see plenty of bad games on television, but there have always been bad games - it's just that less of them used to be on the telly.
I wouldn't agree that the standard of football is on the slide though - in fact I think it has never been better.
Players are more skilful than they ever were. People talk about the skills of the game and they think about high catches in the middle of the field, long kick-passes or making full-length, diving blocks.
Maybe we don't see as many of those as we used, but there are so many other skills that make up Gaelic football and we see them all the time - long-range points, making a clean tackle, hitting the perfect shoulder, slipping a pass away at the right time.
Teams get 13 men behind the ball, but that doesn't mean that they know what they're doing - it just means they are getting 13 men behind the ball
People hark back to the seventies and eighties, which was a different time when there was more emphasis on kicking. Those people should remember too that the way the ball was kicked or hand-passed then were much more basic than they are now.
There is more emphasis on the player as an athlete now and that's something we see in every sport; I can't think of one where the players aren't bigger, fitter and stronger than they used to be.
I follow a lot of US sports, the NFL in particular, and the draft was held recently. At the time you could hear coaches saying 'that boy's an athlete' - they don't necessarily see him as an American footballer and they mould him once they get hold of him.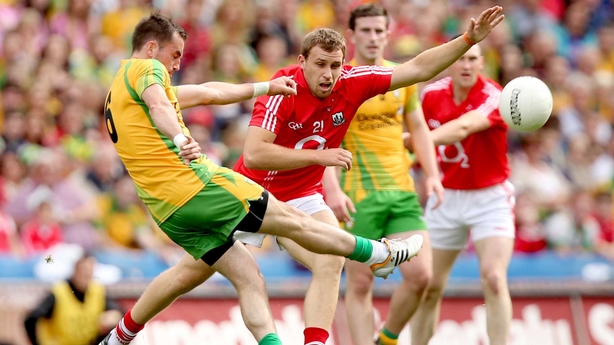 That's a challenge for coaches in Gaelic football too - finding lads with the right physique and then working on their skills. I think with the development squads that we see in most counties now those skills are being worked on at a young age and are well honed by the time the player gets to senior level.
One of the reasons people give out about modern football, and in many cases they are right to do so, is the defensive systems we see so many teams trying to play.
Teams get 13 men behind the ball, but that doesn't mean that they know what they're doing - it just means they are getting 13 men behind the ball and that shows a shortcoming in the coaches rather than the players.
Donegal in 2012 perfected their defensive system and I thought they were brilliant to watch because they'd bottle up a team, slow them down, turn them over and then break at pace.
I've often been at training sessions watching the coach running drills around all the grids, cones and poles and heard people say 'that's a great coach', but all of that work is useless if it doesn't relate to game situations.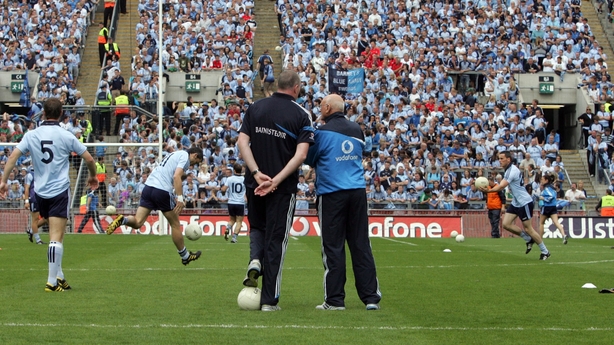 You can run all the hand-passing drills you want, try to get as many hand-passes up and down the line without dropping it in 30 seconds and it's no good unless you tell the players why they're doing it and how it's going to relate to the game they have coming up.
Players have to know that they're doing this drill because they're playing a team they can beat with runners off the shoulder, drawing the tackler and popping the quick hand-pass. If the coach can't relate that to his players, then that's his fault.
Critics say that we don't see enough of kicking into the full-forward line any more for the man to run onto the ball in space and that's because the space isn't there for the inside men to run into - it's all blocked up with defenders.
So the attacking team has to work their way around this problem and this is where I see the most skilful players prospering - those with the greatest appreciation of what to do and the ability to do it at the right time are the ones that will succeed.
Another reason I'd say football is more skilful is the amount of points we see kicked from distance - all of the players on the top teams can put it over the bar from 40-yards out because they know they won't get the space to shoot any closer to the target.
Football has always evolved and it's not going to stay the same now. It's certainly different to the way it was, but that doesn't mean it can't be better.