The most successful team of the decade are seeking a third Sam Maguire on the trot, and Jack McCaffrey says he welcomes the rise in expectation among Dublin football supporters.
Jim Gavin's side were denied a fifth successive League title when Kerry edged past them in a thrilling final recently, ending their incredible 36-match League and Championship record which stretched back to March 2015.
Victory for the Kingdom has given hope that the Dubs will face a further test of the credentials this season, but there is little doubt they remain the team to beat.
The winners of Wexford and Carlow face the unenviable task of attempting to inflict just a second provincial defeat for Dublin since 2004, and remain well out in front among the bookmakers to retain their title in September.
This season has seen a welcome return to inter-county action for 2015 Footballer of the Year Jack McCaffrey after taking a year out, though a few minor injury setbacks have hampered his game time and was a spectator for the one-point defeat to Kerry.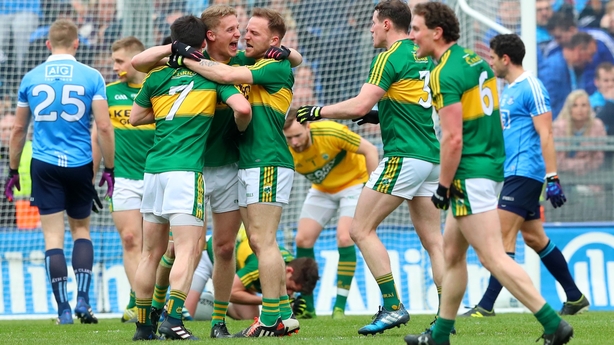 Some observers have described the defeat as welcome in some respects, so the unbeaten record doesn't weigh down during the business end of the season, but speaking at AIB's 'Club Fuels County' launch of the GAA All-Ireland Football Championship, the Clontarf clubman insists defeat was a bitter pill to swallow.
"It was definitely not a game we wanted to lose and it was a tough loss to take, but we set our own standards in terms of what we want to achieve on the pitch and we didn't get there on the day," he told RTÉ Sport.
"A lot of that was due to Kerry being quite good as well and we're going to have to strive towards that again."
The unbeaten streak may have become a major talking point among fans and indeed the media, but McCaffrey admits he was blissfully unaware of the record until it was equalled.
"The first time I even became aware of it was when I was injured for the League game with Kerry in Tralee," he said.
"I was watching it on television and it was mentioned a few times in commentary.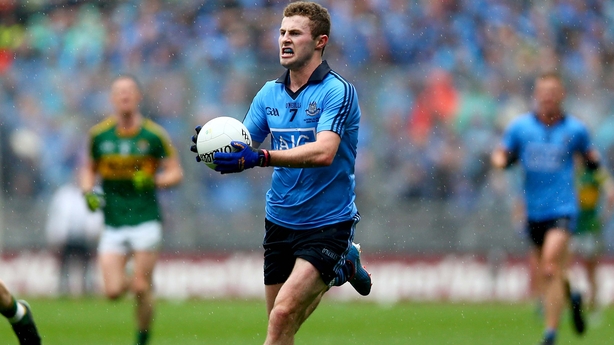 "That might be a little indication of how little it was talked about by us, though it's a nice thing to have achieved."
"I'm loving it. It's great to be back in with the lads."
The 23-year-old has slotted in seamlessly when fit since his return and after watching on as a supporter just 12 months ago, has a different perspective on inter-county football and is delighted to be back part of Gavin's plans.
"I'm loving it. It's great to be back in with the lads," he said.
"I've been unfortunate with a few little niggles during the League, but it's great just to be around the dressing room again."
The sense of expectation regarding Dublin, outside the camp at least, continues to rise, and few give Wexford or Carlow, or indeed any team in Leinster, a real chance of getting one over the Dubs.
Is there a danger that complacency may creep in light of such provincial domination?
"No, because none of those people are involved with the Dublin panel," is the unequivocal response.
"We take huge pride in Leinster and every Championship game we play in.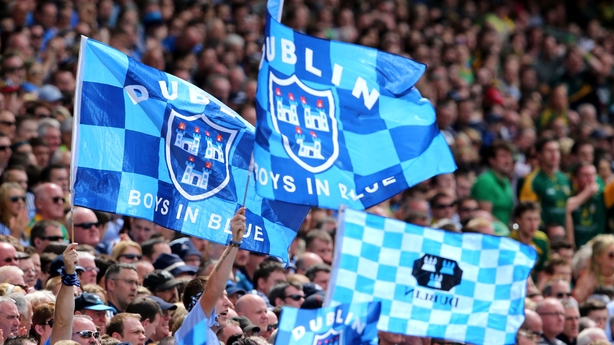 "We know that if we don't go out and perform to our very best, we're leaving ourselves open to being knocked out."
Players and management alike have been batting off similar questions around expectations with every title that has come their way, but McCaffrey says that the demands from fans is a positive thing.
"It's great that Dublin fans can expect that [Dublin to be challenging]. It's something I couldn't expect when I was growing up supporting Dublin," he explained.