Mayo star Aidan O'Shea insists that the county's footballers still believe they can bring home Sam Maguire, despite an agonising recent string of near misses.
The Westerners have lost three of the last five finals (2012, '13 and '16) and in intervening years were beaten by the eventual winners in semi-final replays.
"We're as confident as ever going into this Championship campaign that we can make something happen," he told RTÉ Sport.
"We've been close the last couple of years. You don't forget about them (the defeats), you see them as missed opportunities, but we still feel as a group that that chance is still there with what we have.
"Hopefully, we get a good strong run and maybe get the right side of the result this time."
The Breaffy man admits that expectation in the county remains sky-high, despite the wait for Sam now stretching 66 years.
"It's been the same since I wasn't playing to when I am," he observed.
"It's great. We're a football-mad county. We'll manage it from inside and as you've seen over the last couple of years, it doesn't really affect us.
"Let them (the fans) enjoy the summer and hopefully it'll be a long one."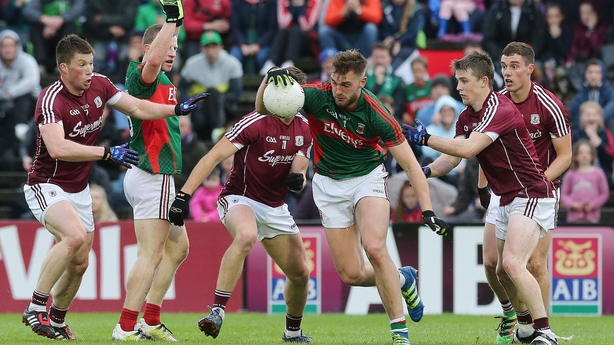 Mayo were forced to reach the final through the qualifiers last season after Galway ended their pursuit of a sixth consecutive Connacht title in the provincial semi-final.
O'Shea is adamant that Stephen Rochford's side want to go through the front door this time, and that they will be targeting a strong start against Sligo or New York in the Connacht quarter-final on 21 May.
"We definitely have a challenge on our hands in the upcoming weeks in the Connacht championship," he said.
"It's something we're really focused on. We maybe took our eye off the ball last year, which we hopefully won't do this year.
"We put ourselves in a tough situation last year after losing to Galway. They were much better than us on the day.
"We struggled through the qualifiers and eventually got it right coming towards the end of the Championship.
"We came up short but we'd definitely prefer a straighter route if that's at all possible."