And so the dust has settled on this year's league. Overall it was a competition that I enjoyed. There were plenty of good games and no shortage of talking points.
Yet after the final whistle was blown in the Division 1 final, there was this strange feeling as to what had unfolded.
Tipperary's flatness on Sunday last really surprised me. I thought they would be at full tilt after a run of matches where they were, in the main, operating in third gear.
It's hard to put your finger on why they were so poor.
We need your consent to load this SoundCloud contentWe use SoundCloud to manage extra content that can set cookies on your device and collect data about your activity. Please review their details and accept them to load the content.Manage Preferences
Galway, however, were excellent. They won by 16 points but in truth they were 20 points and more better than Tipp when you account for the number of chances they spurned.
In the physicality stakes, there was only winner and that's something Tipperary should be mindful of if they lock horns with Micheál Donoghue's men later in the summer.
And so for the third year running we have a team from Division 1B winning the league – a team that will not be playing in 1A next year. For me, that's a very strange scenario, one that should not happen.
Something needs to be done with the league structure. A top tier of eight teams would be perfect, ensuring competitive games for all from start to finish. I would scrap the quarter-finals and just have semis.
You saw what happened in Division 1 in the football and how the top end of the table changed so much. There could be similar drama in hurling in the race to make the top four.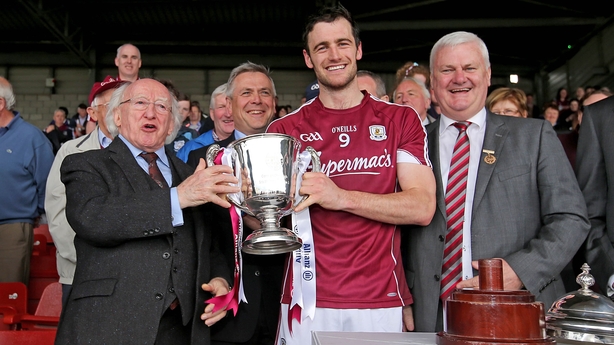 Notwithstanding the present format, Galway have proven that they are the best team in this year's league. Their form really came together in the last couple of weeks since they came back from ten points down to beat Waterford.
The league is history now. Preparations for the championship will really start to crank up in the next few weeks. Indeed, the competition has already begun in Leinster. Congratulations to Meath on their win over Kerry in the opening round. Can they now push on against Laois this weekend?
I did say last week that winning the league would give Galway a huge confidence boost going into the championship. I stand by that.
They fact that they gave the reigning All-Ireland champions such a beating is testament to their overall strength. The win over Waterford showed the character in the side, while the number of wides they hit last Sunday in no way unnerved them.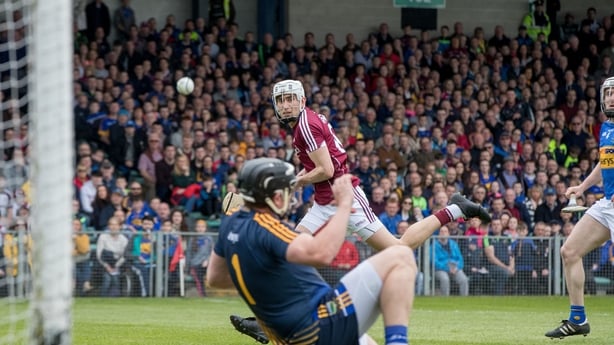 I also mentioned in my previous column about the need for Galway to take some of the load off Joe Canning. Well, Joe had more than a few able colleagues who did a fair bit of lifting against Tipperary. The likes of Jason Flynn, Cathal Mannion and Conor Whelan were outstanding.
Dublin are next up for Galway in the Leinster Championship. The league was not a true indicator of Dublin's worth and they'll be out to make amends. It's just one of the many championship crackers in store.
What now for Tipp?
I don't they are in crisis territory, but the nature of the Galway defeat will knock them back a bit.
Michael Ryan didn't hide the fact that they wanted to win the league and that makes the nature of the loss more puzzling.
I thought Tipp were primed for a big performance at the Gaelic Grounds. They came into the game on the back of a very easy win over Offaly and while Wexford were competitive for much of the semi-final, Tipperary were comfortable enough in the end.
In the final they looked like a team who had over-trained.
Tipperary, in my opinion, are still ahead, though not streets ahead of the rest in terms of the All-Ireland race.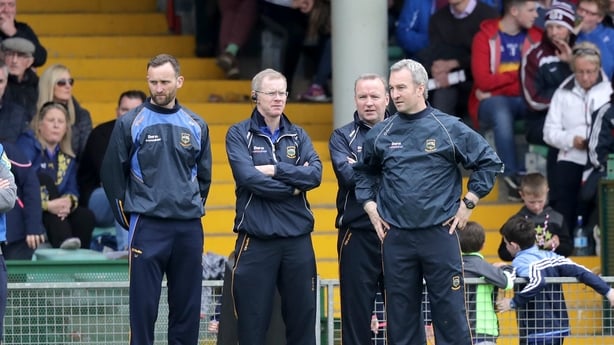 Michael Ryan has a job on his hands to get the heads right before the Cork game. How they perform will tell us much about their well-being. It's a game they are expected to win but the Rebels will be keen to make up for last year when they didn't turn up at all against Tipperary
The fact that the game is in Semple Stadium won't bother Cork at all, it's a second home to them.
The outcome of one game has changed our perception of what might happen in the Championship.
Can Galway replicate last Sunday's performance?
Was it all just a bad day at the office for Tipperary?
It sets the summer up nicely.
Bring it on.