Tyrone won All-Ireland Under-21 football titles 2000 and 2001 and those teams formed the backbone of the sides that went on to win Sam Maguire in '03, '05 and '08.
That was a special group because there must have been a dozen players that went on to start senior All-Irelands. Most teams you'd be happy to get to get three or four consistent starters from.
Tyrone won All-Ireland Under-21s in 1991 and '92 as well and a lot of those boys went on to achieve some senior success, reaching the '95 All-Ireland final, and the likes of Chris Lawn and Peter Canavan hung around long enough to lend the experience us young lads needed in the early 2000s.
The Minor Football Championship attracts more attention, probably because a lot of the games are played before senior matches and the latter stages are on the television, and people look at it as a good predictor of future success.
But I've always said that Under-21, or Under-20 as it will be from next year, is the best indicator of what young footballers are capable of going on to achieve.
Top young players are being pulled in every direction by different managers who haven't the time to think of the players' best interests
The years from 18-to-20-years-old are very important in their development and for a lot of youngsters there are the added distractions of college and socialising - a lot of very promising minors never make it to Under-21, never mind senior.
There are lads that are big and strong at 18 and they stand out, but by the time they're 21 the rest have caught up with them and they're not as effective any more.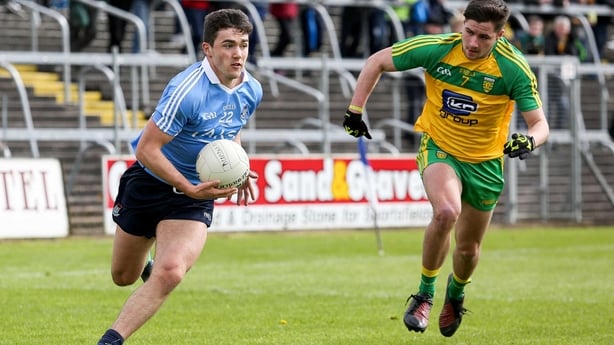 I wasn't good enough to get on the Tyrone side that won the 1998 All-Ireland minor title and I was on the bench again when we won the Under-21 in 2000. Finally, I broke on to the team when he retained it in '01, but I was by no means a certain starter.
I used those years from minor to Under-21 to work really hard on my game because I wanted to improve and I wanted to be on the first 15 and I believe it's the players that are willing to work hard between those ages that are going to succeed.
When you're a good minor and you've enjoyed a bit of success, with people telling you that you're great, you can start to think that you've made it. When this happens it can be difficult to find the motivation to work hard.
I'm in favour of the move from minor and Under-21 to Under-17 and Under-20 because I do believe it will help improve the problem of player burn-out. The competition will be played off quickly between June and August, there'll be no replays and anyone named in senior championship team for their county will be ineligible.
I was an Under-21 selector with Tyrone for a while and I saw first-hand how the top young players are being pulled in every direction by different managers each with their own short-term objective and who haven't the time to think of the players' best interests.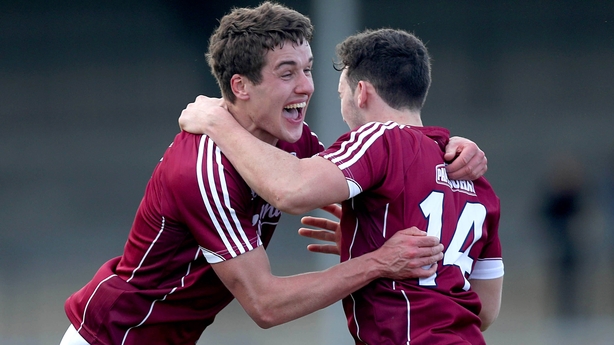 It's a move that will also take most of the lads doing their big exams in school or third year in college out of the equation and that has to be a positive.
Having watched the two semi-finals recently I am tipping Dublin to win on Saturday in what will be the last All-Ireland Under-21 football final.
Donegal were favourites to beat them in the semi-final and despite the fact they were playing their third game in eleven days, they played the style that you see all of their county teams adopt from minor right up to senior that's very compact and hard to break down.
We've all heard so much about Con O'Callagahn, but he was gone after being black carded just a few minutes into the game and the Dubs were still fit to control it.
If you were to believe the talk Kerry had the All-Ireland as good as won after their impressive Munster final win over Cork and the fact that they had won a three in-a-row of minor titles, yet Galway could have really hammered them had they been more efficient in front of the target.
There's a danger that that game was their All-Ireland and the big battle that Gerry Fahy has on his hands now is to get his team ready for Saturday - a handy win in a semi-final can really take an edge off a team.
You can keep up-to-date with Saturday's All-Ireland Under-21 Football Championship final between Dublin and Galway which will throw-in at 5.0pm here on rte.ie