Brendan Cummins believes Galway's Allianz League success has made them serious contenders for this year's All-Ireland title.
Galway produced a barnstorming display to overwhelm All-Ireland champions Tipperary at the Gaelic Grounds on Sunday and claim their first league title since 2010.
And Cummins believes the Tribesmen's performance bodes well for the summer as they look to end their 29-year wait for the Liam MacCarthy Cup.
The former Tipp goalkeeper told RTÉ Sport: "Hurling is a battle, first of all, to win the right to play and I think Galway lay down a marker very early days and decided that they were going to pressure Tipperary all over the pitch.
"Tipperary never got out of the blocks, Galway got the momentum and kept pushing on from there and with that then they got the goals and the finish to put the icing on the cake I suppose.
"Actually getting over the line is a huge thing and it really lights up the summer for Galway, there's no doubt about that, no matter how much they try unto dampen it down"
"But Tipperary simply weren't at the races yesterday."
Cummins also thinks that the hype surrounding his fellow county men contributed to their downfall.
"The thing that was really going to upset Tipperary was the mental part of it and I think that they got caught up in themselves," Cummins continued.
"They probably had too much expectation on themselves after the Wexford game and the way they played.
"Every Tipperary player would have met someone on the street after the Wexford game who said 'you're flying, you're going really well' and no matter how much as a player you try to block that out it kind of seeps in a little bit.
"I don't think Tipp took Galway for granted by any manner or means – but Galway on the other side would have said 'look there's no one talking about you lads all week, everybody's talking about Tipperary being shoe-ins for the league final and that they're going to win the All-Ireland so let's lay down a marker' and that's exactly what they did.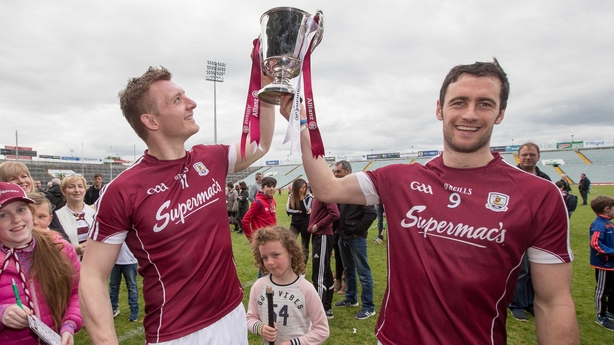 "Leaders like Joe Canning stood up and I think when Joe plays well in the forward line for Galway they all seem to respond. He was certainly one of the guys who lit the fuse for that forward line to do the damage they did."
Cummins also thinks Sunday's result can inspire Galway to fulfil their undoubted potential at Championship time as they bid to end the long wait for All-Ireland glory.
He said: "I think it's absolutely huge for Galway. They showed in the run up to a big game that they could cope with the pressure.
"If they get into an All-Ireland final later in the year against Kilkenny or Tipperary people will start to write them off again – about how they haven't got across the line at All-Ireland stage.
"But for those Galway players that's a huge filip for their confidence. They beat a well-fancied Tipperary team.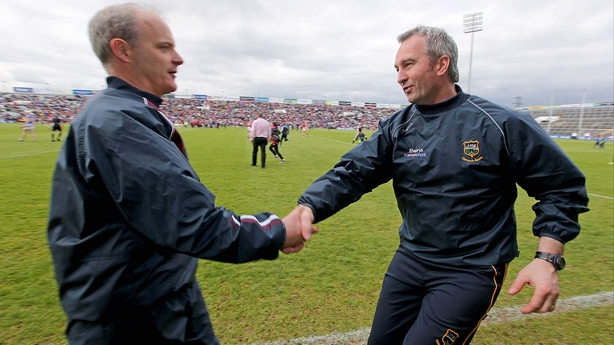 "And when Galway get their gander up like they have now they are a really serious force and I'm sure (Michael) Donoghue will be delighted heading into the summer.
"A lot of them hadn't won a national title, and maybe now they'll start to deliver on the potential that they've had.
"Actually getting over the line is a huge thing and it really lights up the summer for Galway, there's no doubt about that, no matter how much they try unto dampen it down."
However, Cummins still believes Tipperary will still be the team to beat, and that they - alongside Kilkenny and Galway - are the main contenders this summer.
Cummins said: "I think Tipperary are still going to be installed as favourites going into it (the Championship).
"But for me, even at the start of the league; Galway, Kilkenny, Tipperary – one of those three for me are going to be the ones to win an All-Ireland.
"The reason I say that is because all three have goal threats and if you're going to win an All-Ireland you're going to need a few goals."