Meath selector and Antrim native Mickey McCullough thinks the Ulster championship is no longer fit for purpose and that a combined 'Team Ulster' might be the best way forward for hurling in the province.
Under the former Championship system of four provincial winners meeting in semi-finals, Antrim twice reached All-Ireland deciders - losing to Tipperary in 1989 and Cork in 1943.
However, the introduction of quarter-finals and qualifiers in 1997 made the Ulster champions' route to Croke Park harder and when Antrim - who compete in the Christy Ring Cup this year - were permitted to join Leinster in 2009 the provincial championship became an afterthought.
"Once they took away the Ulster championship's route to anywhere else, it neutered it," McCullough told the RTÉ GAA podcast. "I don't think it means anything to anybody any more.
"I can still remember halcyon days at Casement Park and the bank being full of people on a sunny day.
"I don't think there's much of an interest in it from the teams even. The Nicky Rackard, Christy Ring and Lory Meagher are the championship competitions those see themselves in.
"Ulster is a problem. There is no interest in hurling at a majority of levels, including the people who are there to run hurling."
"What have you got to lose by trying something new? Because what you're trying at the minute is not working"
McCullough, a former hurling development officer and Ulster schools team coach, thinks the logistical and partisan arguments against a combined team don't stand up, and that it could work even without the province's traditional powerhouse of Antrim.
"Some people say 'it can't work' but I beg to differ," he said.
"We had boys from North Antrim, Belfast, Down, Derry, Tyrone, Armagh, who were 17 years of age and didn't drive but they still trained, so senior hurlers can do it.
"Noel McGrath lives in Dublin and plays for Tippeary. Being an inter-county hurler is about travelling and the committment.
"As for the rivalries, what rivalries? They don't even want to play each other now in the Ulster Championship.
"What have you got to lose by trying something new? Because what you're trying at the minute is not working.
"Antrim would be most vocal about not being interested in a Team Ulster, and maybe rightly so, but why not do it for Down, Armagh and Donegal etc (even) if Antrim don't want to be part of it?"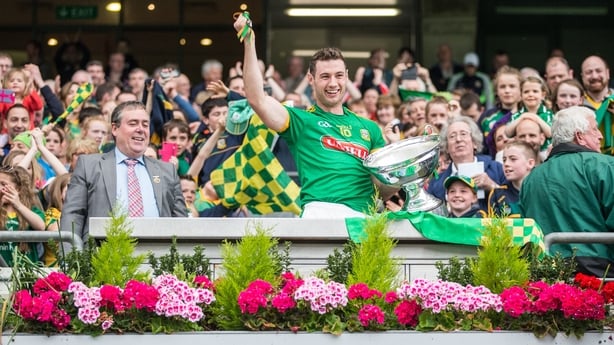 Meath upset Kerry on Sunday in their first Leinster championship game in 13 years but McCullough thinks a more competitive Christy Ring Cup might benefit teams of that level more than a round-robin that offers little chance of later success.
"The four of us are in a competition that none of us are going to get a cup out of," he reflected.
"Ourselves, Kerry, Westmeath and Laois, none of us are going to go on and win the Leinster Championship if we're honest.
"The Christy Ring Cup was brought on to try and promote and push on hurling in weaker counties, and it has done that.
"Westmeath and Kerry have pushed on from it, ourselves will hopefully push on from it.
"But it would be great to move Antrim, Carlow and Kildare up and let there be a cup at the end of it, because competition is what develops teams."