It was interesting to see the Kerry players immediately after the final whistle in the League final on Sunday.
They'd just beaten Dublin in a tight game, which was obviously a big thing for them, and they started to really celebrate. It was about five seconds before you could see them realise 'hang on a minute, we're Kerry, we don't celebrate winning the League'.
The Kingdom are the aristocrats of Gaelic football and the only thing that counts for them are All-Ireland titles.
But this team haven't been able to get past Dublin in a big game since losing the All-Ireland final to them in 2011 and beating them was clearly a major deal. They might have regained their composure, but they let us all see what it meant to them.
The margins in big games are often very fine and that was certainly the case at Croke Park. Had Dean Rock's free gone over right at the death it would have tied it up and forced extra-time. Who knows what would have happened then.
I think it would be very rash to say that Dublin weren't still favourites for the All-Ireland title, even though a few cracks started to show during the League.
It would have been another big blow to Kerry because, following on from Tralee a couple of weeks ago, it would have been another close call against the Dubs that they weren't fit to get over the line.
There are two ways of looking at Dublin's League campaign. The positive for the Boys in Blue is that they only lost one of eight games. The positive for the rest is they only won four of their eight games.
When teams have an intense rivalry like the Dubs and Kerry have at the minute small things can make a big difference.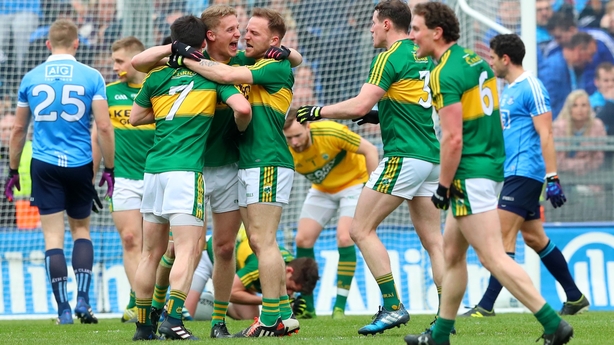 That's why when they meet the matches tend to be extremely niggly and physical - every player is looking for a one per cent advantage on their man because they know's those one per cents add up.
Diarmuid Connolly more than anyone would know this because every team he faces these days is trying to wind him up. If he reacts and gets himself sent off on a red or a black card that's a few more per cent for the opposition.
No decent manager is ever going to tell one of his players to go out and hit his man, but if he know's that their star player has a bit of a temper and can be wound up he'll say to get in his face.
That means, when the ball is up the other end of the field to make sure you're touch tight. Some fellahs will do that and some will do more, like pulling a jersey, standing on toes or chatting in his ear.
I'm not saying that's right or wrong, but it's what happens at the top level. Diarmuid was very hot-headed when he first started to play for Dublin and he seemed to have matured over the past few seasons, but he's shown he can be got at again.
A fired-up Diarmuid Connolly is the best half-forward in the game and better than one that's trying too hard to be nice so he has to learn how to walk that line, play with the edge he needs and not lose his head when opponents are looking for a reaction.
I think it would be very rash to say that Dublin weren't still favourites for the All-Ireland title, even though a few cracks started to show during the League.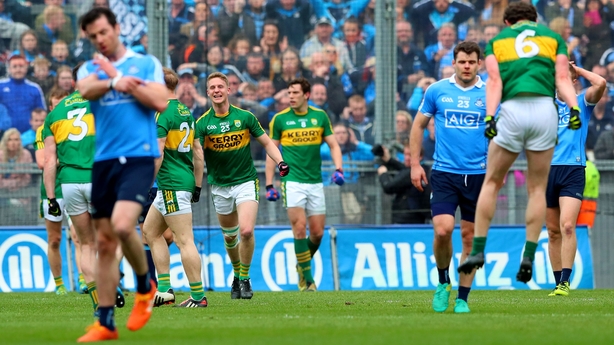 There are six teams, Dublin, Kerry, Mayo, Donegal, Monaghan and Tyrone, that will believe that they can get to an All-Ireland final and there are three, Dublin, Kerry and Mayo that can probably actually win it.
Losing that long unbeaten record may be no bad thing for Dublin, as I said here before, as it takes a target off their back. I'd just say that Jim Gavin would prefer to have lost it earlier in the year and still won the League so that they could have finished this portion of the season on a positive note.
Their starting inside forwards didn't offer enough of threat to Kerry at the weekend and that meant the Kingdom were able to be more adventurous and push up aggressively on Stephen Cluxton's kick-outs.
With David Moran and Jack Barry in the centre of the field they dominated the middle third and with this platform they didn't have to worry about the space that they had left in front of their own full-back line.
Dublin no longer have any of the top three inside forwards in football at the moment, even though you could argue that they have numbers four to ten on the list, and that is something they are going to have to look hard at.
Kerry now look to be their closest challengers and I was impressed with the way they took on the Dubs one-on-one in the challenge, which many other teams are afraid to do because of Dublin's strength and size.