After Wexford's deserved win over Kilkenny in the Division 1 quarter-final, I have heard many comments stating that Davy Fitzgerald and Wexford are the "perfect match" – "a marriage made in heaven".
Of course, it's easy to attribute niceties when things are going well and things are certainly going well for Wexford at the moment. But when you think more about it, Davy Fitz's arrival as manager and the resulting upturn is perhaps no great surprise.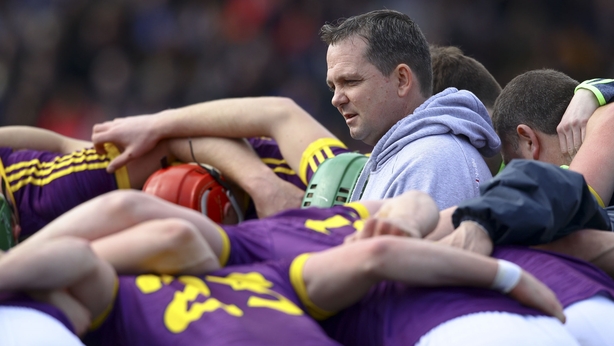 Davy is a driven character and now he's working with many players who have had success at U-21 level, albeit with no All-Irelands to show for their efforts.
This Wexford team is at the right age to make their mark. Against Kilkenny, they showed great maturity once they hit the front. In fact they should have won by more. I was hugely impressed by what I saw. A lot of credit must go to the manager
In this column last week, I thought that Davy may hold something back at Nowlan Park. Getting out of 1B was a sizeable achievement for the side in Davy's first season. At the start of the year, he talked about a three-year plan to get back to the top flight. To do it in his first season made many sit up and take notice.
Wexford made another big statement last Sunday. They went full belt against Kilkenny. It was a test of where Wexford were at, a test they passed with flying colours. Davy got the perfect response.
If they keep improving, they will put it up to Tipperary in the semi-final. It would be great to see Wexford in a League final. Further down the road I can see the Yellowbellies having a really big summer.
A summer blockbuster awaits
I don't think their spring exertions will have a negative impact on them come championship. They will have enough time to recharge their batteries before they meet the round-robin winner in the Leinster quarter-final. That's a game they should win. After that it's Kilkenny at Wexford Park.
That's going to be savage game.
Wexford Park will be heaving. I have played championship games there and the atmosphere is electric.
In front of their home fans, Wexford will be pumped up to tame the Cats again.
People will talk about a Kilkenny backlash, but Davy Fitz will have his side well prepared and I have no doubt he is already working on the masterplan to get one over on Brian Cody in the championship. In his managerial career, Fitzgerald has never managed to do this.
Think back to that All-Ireland final with Waterford and the hammering that we gave Davy's men that day.
That was a huge setback. In time, he did get Waterford back on track. As of now he is firmly on track in his latest project. The right man in the right job at the right time.
Hail to the 'Gooch'
When it comes to modern day Gaelic football, I don't think there was anybody better than Colm Cooper. I always loved watching him, his vision, the way he could play off left or right, his work rate. He was the complete footballer.
Opting to retire from Kerry duty perhaps was fitting after he finally got his hands on an All-Ireland club medal with Dr Crokes. He has the full set of medals now. They'll be a lot for him to look back when he finally hangs up his boots.
And then I started thinking about who in hurling could compare to the 'Gooch'.
In truth, there are plenty of things that spring to mind.
The likes of John McGrath and Noel McGrath from Tipperary I would rate highly. Their touch is just so delicate.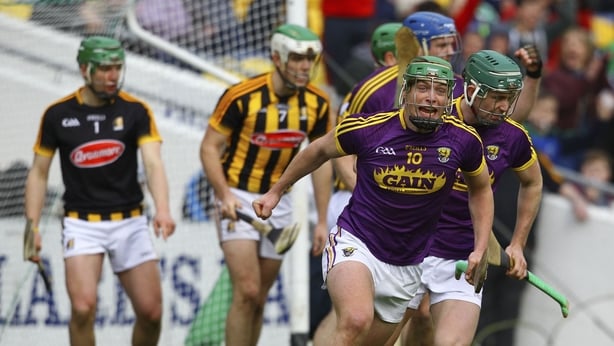 Going back to Wexford, I thought Conor McDonald was outstanding at the weekend. One of the points he got against Kilkenny was absolutely brilliant and yet not much was made about it in the press.
From a Kilkenny perspective, you have Richie Hogan. He has great vision, always puts in a big performance. You would also have to mention Henry Shefflin and the influence he could exert on a game. You immediately think of the drawn All-Ireland final with Galway.
And then you have Joe Canning, Séamus Callanan and Austin Gleeson.
All of those players would be in the same league as the 'Gooch'.