There are plenty of reasons to be hopeful if you're a Cork hurling supporter.
With those words I'm not saying that the Rebels are going to win Liam MaCarthy in September but I can see them having a good summer.
Even though Cork mixed the good and the bad in their league campaign to date, you would have to say there was much to enthuse about in the good things they achieved.
I was very impressed after the opening round win over Clare. That was all undone the following week against Dublin and then they had a lacklustre result against Kilkenny in Nowlan Park.
Yet when their backs were to the wall, they went to Walsh Park and deservedly beat Waterford. That was a massive result, as was getting one over the old enemy Tipperary last Sunday.
Confidence will be sky-high ahead of this weekend's date with Limerick in the league quarter-final.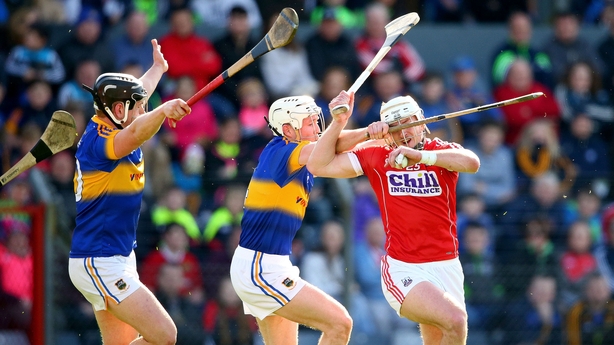 More importantly, I think all involved will feel they can now have a right cut off Tipp in Munster come May. For the size of the county, Cork should always be competing at the top table and be striving to get to an All-Ireland semi-final at the very least.
A strong Cork side is good for hurling.
Conveyor belt starting to motor again
Over the last year, we have heard much talk about how their underage structures are now bearing fruit.
Three weeks ago, Cork U16s played Kilkenny U16s and gave them a good beating. I'm told their minor team this year is a seriously good outfit.
Hats off to Kieran Kingston for the job he has done in moulding things together. He has given young lads their chance and they have seized the opportunity.
I thought after 2013 when they got to the All-Ireland final that Cork were a team that were here to say. The experience of coming so close that year would make them hungrier. If anything, it pushed them back a couple of seasons. This group of players have the ability to push on.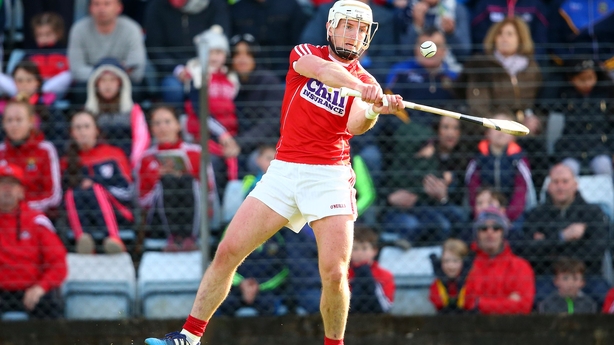 And then there's Patrick Horgan
Horgan was very sharp against Tipp the last day. Leaving him out of the side for a couple of games may have given him back the appetite to come back strongly.
I expect Cork to beat Limerick this weekend.
I don't think Limerick have put that much emphasis on the league this year. A county board spokesperson recently came out and said that when they did put a lot into it two years ago they suffered as a result in the championship, they fell flat on their feet.
Limerick, I think, will be competitive come the summer, but Cork will have too much for them here.
Davy Fitz may hold back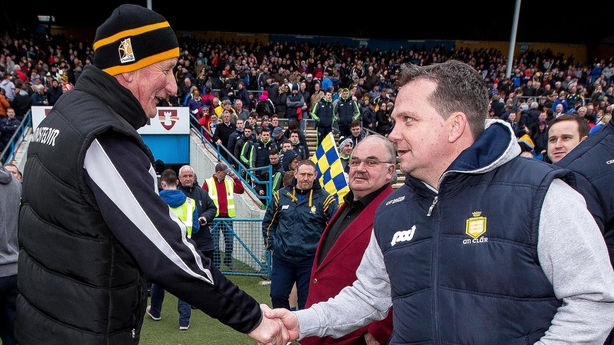 Kilkenny v Wexford is the more intriguing of the quarter-finals.
Personally, I don't see Davy Fitz putting out a full-strength side. Maybe I'm wrong. He has achieved what he wanted to achieve – he has got Wexford promoted.
Davy's focus (assuming they win the Leinster quarter-final) will be on Wexford Park and that Leinster semi-final date with Kilkenny on that Saturday evening in June.
I'd give Wexford a serious chance of winning here if they fielded a strong side, but the manager I believe won't show his full hand. They'll be mindful of the backlash that might follow in the summer.
I expect Kilkenny to win the game by six or seven points and that will set up a great semi-final with Tipperary.
As for Tipp, will it's about how much the winning margin will be against Offaly in their quarter-final.
You would have to be fearful for Offaly here. Okay, they won their first game in the league last weekend to avoid relegation. They would be happy with that. I can't see much to be gained pitting them against the All-Ireland champions.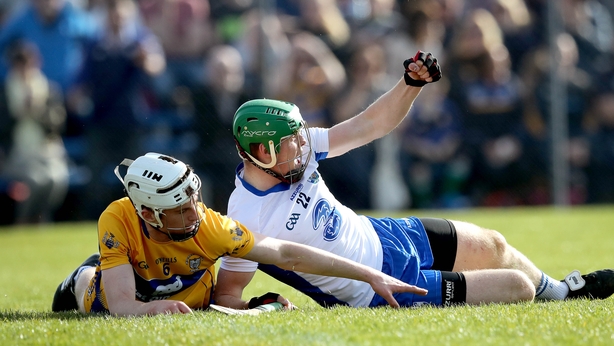 Decisions for Déise - but Galway to prevail
The remaining quarter-final involving Galway and Waterford could be a real humdinger.
The win over Clare was a big result for Waterford.
In saying that, I still think they need to look at their style of play. They were times last Sunday when there were four or five Clare guys around one Waterford player.
I thought Tom Devine was absolutely outstanding when he came on, in that he was able to hold the ball up well when surrounded. Even though they got over the line against Clare, Waterford won't win tight games unless they change things.
I think, come the summer, they will have to look at playing two in the inside forward line at the very least.
I have a fancy for Galway here. With them playing in 1B, I haven't seen that much of them, but they will be keen to get as many competitive games in before the championship.
Joe Canning is back and the more games he gets under his belt the better.