Dublin stand on the brink of history, one game away from breaking a GAA record that has stood for nearly 90 years.
If they don't lose to Roscommon at Croke Park this evening they will have compiled the longest unbeaten record in Gaelic football history, a run of 35 games stretching back over two years.
In sport, too much time is wasted trying to compare teams and players from different eras.
The great Kerry side that hold the 34-game record alongside the Dubs, compiled between 1929 and '33 and contained four All-Ireland titles on the bounce, will go down as one of the most legendary of football teams.
People will argue that this Dublin outfit are or aren't their equal. Really, we'll never know - but we do know that a win or even a draw this weekend will see them pass into Irish sporting immortality as one of the GAA's greatest.
Their last defeat came against the Kingdom on March 1, 2015 when they lost a Division 1 League game in Killarney.
The run didn't start that brightly, a draw with Tyrone at Croke Park six days later, but since then they have been virtually unstoppable, beating each of the top teams in the country at least once and winning every major trophy going.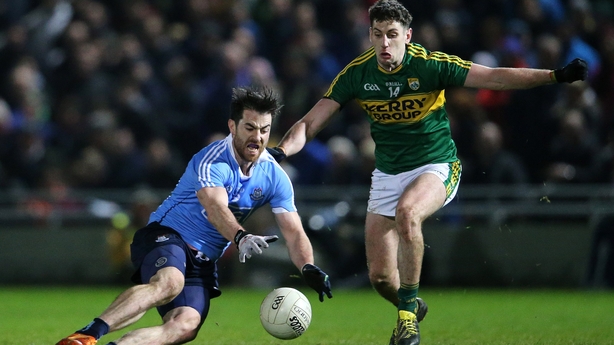 In the past two years manager Jim Gavin, a central player in his drama, has steered his team to two each of League, Leinster and All-Ireland titles. His managerial brilliance is underlined by the fact that he has only ever lost one Championship game since taking over prior to the start of the 2013 season, that the shock 2014 All-Ireland semi-final defeat to Donegal.
This run relates only to League and Championship and it can be pointed out that the Dubs lost to Longford last year and UCD this year in the Leinster pre-season O'Byrne Cup.
What Dublin have done isn't something I'd ever have seen a team doing in modern football - Philip Jordan
Over the past two years the Boys in Blue have played 34 games, winning 28, drawing six - three of those this season in the League - and losing not one. That breaks down into 20 League games, six in the Leinster Championship and eight in the All-Ireland series.
It's also worth pointing out where these games took place, with almost three in four of them having been played at Croke Park. The Dubs unbeaten run featured 25 games at GAA Headquarters and nine on the road.
It's hard to argue that Dublin shouldn't play more games away from Croke Park, though they do have a good record outside of the capital. Of their six draws, five of them came at Croker and only two - including last week's record equalling 0-13 apiece draw with Kerry in Tralee - were away from home.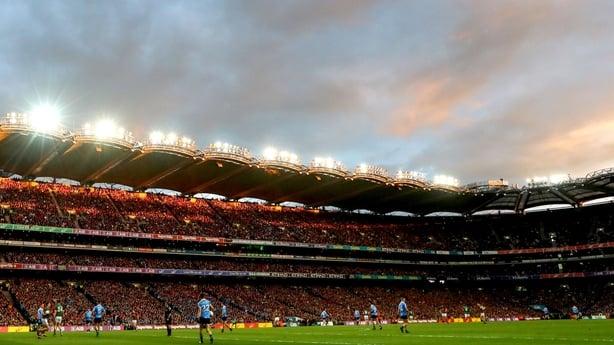 Four of the six draws came in the League, including this season against Tyrone, Donegal and Kerry, and the only team who have finished level with them at the final whistle in Championship is Mayo in the 2015 All-Ireland semi-final and last year's final.
What has been most impressive about this remarkable run is the way that Dublin have refused to be beaten, perhaps best typified by last week's draw in the Kingdom in front of a hostile home crowd when they came from two points down in injury-time.
Plenty of teams have had them on the ropes in the past, but none of them have been able to put them on the canvas.
"What Dublin have done isn't something I'd ever have seen a team doing in modern football, where it's so difficult to to back up every single performance," said RTÉ Gaelic football analyst Philip Jordan.
"Players, by their nature, are very results driven. A one-point win can mask a whole world of problems while a one-point defeat even after playing really well can be the worst thing in the world.
"And that's why a lot of credit has to go to Jim Gavin for the way he has managed this team. Clearly they break down every single game, take the positive and the negatives and focus on what needs to be worked on.
"They don't allow the players to lose sight of the overall ambition and they set very high targets."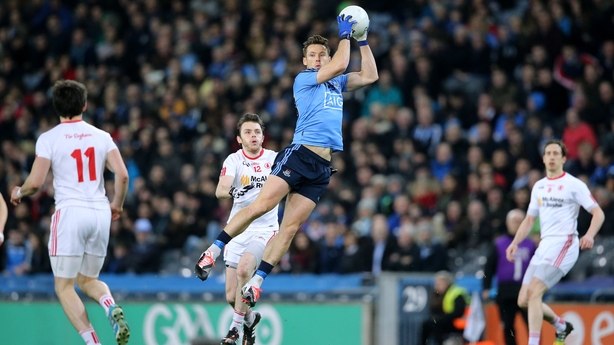 Dublin's unbeaten run
2015
7 March
Dublin 1-09 Tyrone 0-12, Allianz Football League, Croke Park
14 March
Dublin 2-18 Mayo 0-10, Allianz Football League, MacHale Park
28 March
Dublin 0-08 Derry 0-04, Allianz Football League, Croke Park
4 April
Dublin 1-22 Monaghan 1-11, Allianz Football League, Clones
12 April
Dublin 0-17 Monaghan 0-16, Allianz Football League semi-final, Croke Park
26 April
Dublin 1-21 Cork 2-07, Allianz Football League final, Croke Park
31 May
Dublin 4-25 Longford 0-10, Leinster SFC, Croke Park
28 June
Dublin 5-18 Kildare 0-14, Leinster SFC, Croke Park
12 July
Dublin 2-13 Westmeath 0-06, Leinster SFC, Croke Park
2 August
Dublin 2-23 Fermanagh 2-15, All-Ireland SFC quarter-final, Croke Park
30 August
Dublin 2-12 Mayo 1-15, All-Ireland SFC semi-final, Croke Park
5 September
Dublin 3-15 Mayo 1-14, All-Ireland SFC semi-final replay, Croke Park
20 September
Dublin 0-12 Kerry 0-09, All-Ireland SFC final, Croke Park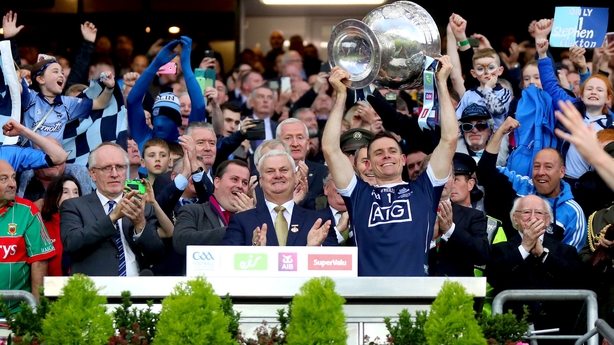 2016
30 January
Dublin 2-14 Kerry 0-14, Allianz Football League, Croke Park
6 February
Dublin 0-09 Mayo 0-07, Allianz Football League, MacHale Park
27 February
Dublin 1-14 Monaghan 0-16, Allianz Football League, Croke Park
5 March
Dublin 2-14 Cork 2-10, Allianz Football League, Croke Park
12 March
Dublin 2-15 Down 1-07, Allianz Football League, Páirc Esler
26 March
Dublin 1-10 Donegal 0-07, Allianz Football League, Croke Park
3 April
Dublin 1-13 Roscommon 1-12, Allianz Football League, Carrick-on-Shannon
10 April
Dublin 1-20 Donegal 0-13, Allianz Football League semi-final, Croke Park
24 April
Dublin 2-18 Kerry 0-13, Allianz Football League final, Croke Park
4 June
Dublin 2-21 Laois 2-10, Leinster SFC, Nowlan Park
26 June
Dublin 0-21 Meath 0-11, Leinster SFC, Croke Park
17 July
Dublin 2-19 Westmeath 0-10, Leinster SFC, Croke Park
6 August
Dublin 1-15 Donegal 1-10, All-Ireland SFC quarter-final, Croke Park
28 August
Dublin 0-22 Kerry 2-14, All-Ireland SFC semi-final, Croke Park
18 September
Dublin 2-09 Mayo 0-15, All-Ireland SFC final, Croke Park
1 October
Dublin 1-15 Mayo 1-14, All-Ireland SFC final replay, Croke Park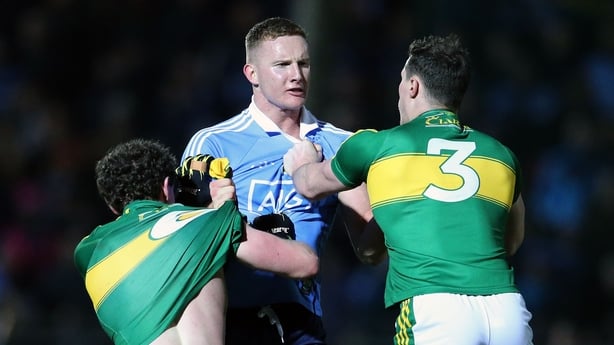 2017
5 February
Dublin 0-18 Cavan 0-11, Allianz Football League, Breffni Park
11 February
Dublin 0-10 Tyrone 1-07, Allianz Football League, Croke Park
26 February
Dublin 1-08 Donegal 2-05, Allianz Football League, Ballybofey
4 March
Dublin 1-16 Mayo 0-07, Allianz Football League, Croke Park
18 March
Dublin 0-13 Kerry 0-13, Allianz Football League, Austin Stack Park