I have an admission to make and it might not go down too well in my home county - I think Colm Cooper is the greatest footballer I have ever seen.
I used to think that my old team-mate and captain Peter Canavan, Peter the Great to his many fans, was the best and being honest I didn't think I would ever see better.
But over the past few years the brilliance that Gooch has continued to produce has pushed him ahead in my estimation.
Between 1993 and 1996 Peter was simply unstoppable and one of those footballers that you expected to score pretty much every time he got the ball. That was at the peak of his powers and I don't think I've ever seen another player reach that level.
For sheer consistency and longevity though, I think Cooper is now at the top of the pile. From 2002, when he played in an All-Ireland final as a teenager to finally winning an All-Ireland club title not far short of his 34th birthday he has had an incredible career.
I never enjoyed playing against him, and thankfully as a wing-back I never had to mark him, but I always admired his genius and as a football fan I loved to watch him play.
Tyrone took on Kerry in a lot of big games in the last decade and, of course, he was always one of the players we would have spoken a lot about in the build-up. Mickey Harte never failed to mention his brilliance and told us to expect it.
Sometimes you just have to accept that you're not going to mark a great player out of a game, accept that they are going to score three or four points and just try to limit their influence and involvement. Gooch was one of those players.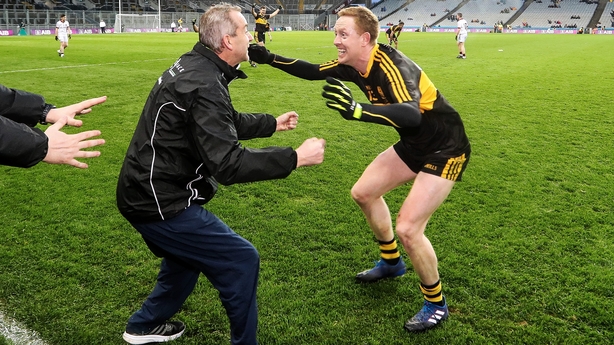 Ryan McMenamin did a brilliant job marking him int he 2005 All-Ireland final and likewise Conor Gormley in '08, but Cooper still had a massive influence on both games because that's how good a player he was.
I got to know him a bit in Australia on the 2005 International Rules test and he's a lovely fellah. Himself and Eoin Brosnan arrived out a week late, as I recall, because they were still involved with the club and his commitment to Dr Crokes has always remained unquestioned.
No one could begrudge Colm Cooper, one of the greatest players of all time, finally winning a medal that has eluded him
That was a pretty physical series, the one where I got laid out by Chris Johnson, and I don't think Gooch would deny that he hadn't much interest in it - it wasn't his game and I couldn't blame him.
Cooper is tall and stronger than a lot of people might think, but his game was always built around skill, using his football brain and a bit of genius.
Whereas Peter would always look to take a man on once he got the ball, Cooper would think that bit quicker than the defender, work a bit of space, win the ball out in front and then either lay it off or take his score.
In 2004, when Kerry destroyed Mayo, he proved that he would win the ball in the air as a target man at the edge of the square. He played most of his football in the corner and then later in his Kingdom career he was moved to centre-forward, where he pulled the strings as he did so well in the epic 2013 All-Ireland semi-final defeat to Dublin.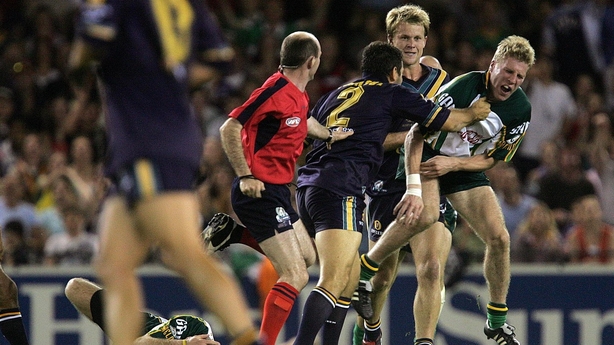 Wing-forward in the modern game wouldn't suit Gooch and there'd be no point in playing someone with his attributes there, but he proved his versatility by taking on so many different roles and excelling at them over the years.
We might not see him in the green and gold again, which would be a shame. I certainly think he'd have a role to play in the modern game, where teams are getting so many players behind the ball.
With as many as 12 defenders in their own half, Kerry could have kept one, or maybe two, men inside and leave Gooch as the link-man between them. One of the things I always loved about him is the way he acts quickly - he would never hold on to the ball for five or six seconds to allow defenders get back around him and that's key now in the transition from defence to attack.
As I said in this column last week, I would have loved to see Slaughtneil win the All-Ireland club title and I was disappointed for them. But no one could begrudge Colm Cooper, one of the greatest players of all time, finally winning a medal that has eluded him.
You could tell just watching him lift the cup in the Hogan Stand afterwards that it was something different and something special for him - this meant even more to him than winning with Kerry.
And there was a lot of pressure on him because, no matter how much he tried to deflect it, this game was about him for a lot of people and he would have known himself, at 33-years-old he wouldn't have had many more chances in the future.