Oisin McConville believes Donegal are turning themselves into contenders again, but thinks that Kerry will fall short on the biggest of days unless something changes in attack.
Speaking on the RTÉ Sport GAA Podcast, the 2002 All-Ireland winning Armagh hero said that he has been impressed with the work manager Rory Gallagher has done in Donegal.
The Tir Chonaill men recorded an impressive 0-12 to 0-06 win over Ulster champions Tyrone on Saturday.
"I think Donegal have replaced the players that have left with pace - that's the most important thing," said the Crossmaglen Rangers legend. Over the winter, the 2012 All-Ireland winners saw the likes of Neil Gallagher, Eamon McGee, Colm McFadden, Christy Toye and Rory Kavanagh retire.
"Look at Odhran Mac Niallis, who at the start of the year looked like a huge miss. I would say when he has the ball in the middle of the field he tends to slow the ball down.
"He was a vital cog for a few years, but the players that have come in now are moving the ball at some pace and they seem to be on the same wavelength as Eoin and Ryan McHugh.
"Michael Murphy is there, the fulcrum of everything that happens in the middle of the field and the work he gets through is unbelievable; something he doesn't get the credit for because he's not sticking the ball in the back of the net like he did when he came on the scene."
McConville continued: "Donegal are going to have a big say in the Ulster Championship this year. From the first time I saw them this year, I got that feeling about them. They're much pacier that they were. They haven't replaced like-for-like and that's important.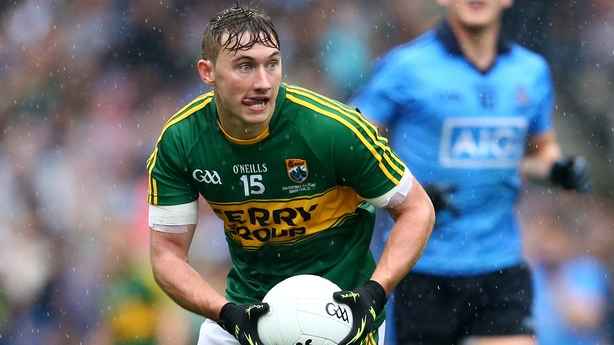 "When Rory Gallagher came in I thought he either needed to change the system or change the players in the system. He has changed the players in the system."
Donegal are joint-top of Allianz Football League Division 1 with seven points from five matches alongside Dublin, Tyrone and Monaghan. Kerry are in fifth on five points.
However, speaking about the Kingdom, who surrendered a two-point injury-time lead to draw with Dublin in the top flight on Saturday night in Tralee, McConville wasn't quite so positive.
"From what I've seen, Kerry still have to put a unit together that Eamonn Fitzmaurice is happy with," he explained.
"I still think he's tinkering and by the end of this League, the Kerry first 15 will still be very much up in the air.
"There are a few players to come back in, he's tried a few and he's finding out about them, particularly around the middle of the field, and the one thing I fear from a Kerry point of view, unless James O'Donoghue gets himself back to fitness they will struggle in the big games."