Tony Kelly is hoping "the dream continues" for Ballyea when they face Cuala in the St Patrick's Day AIB All-Ireland Club Senior Hurling final at Croke Park (3pm).
The rural club lost their first game in Clare last season before going on to record a first ever county triumph and then claim a maiden Munster title.
They now stand one step away from fairytale All-Ireland crown.
"It hasn't really sunk in it yet that we've gone from losing in the first round of the championship and then progressing on to winning our first county championship and first Munster club," Kelly told RTÉ Sport.
"It'll probably only be when we've finished playing that we'll look back and think 'God, we got to an All-Ireland final with Ballyea'.
"We were so close to getting relegated in 2008 and less than 10 years later we're going to an All-Ireland final. It's brilliant."
"Hopefully we go out and give a performance and the dream continues."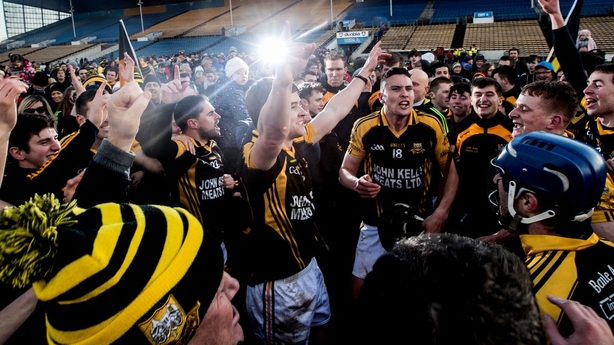 The talented forward won the Hurler and Young Hurler of the Year awards for his part in Clare's march to Liam MacCarthy in 2013 but he says winning with his club would eclipse his inter-county achievements.
"This is on a different level to anything I've achieved because the lads you're doing it with you grew up with and went to school with," he said.
"We have some fabulous hurlers that aren't on county teams and without them we wouldn't be where we are.
"It's a lot different to the county scene. The management team put a plan in place and that's just to go out and hurl for 70 minutes. Give everything you have and let's see where that brings us.
"That's been the motto since the first round. They've believed in us and believed in the panel. It's served us well up to this point and hopefully it will again."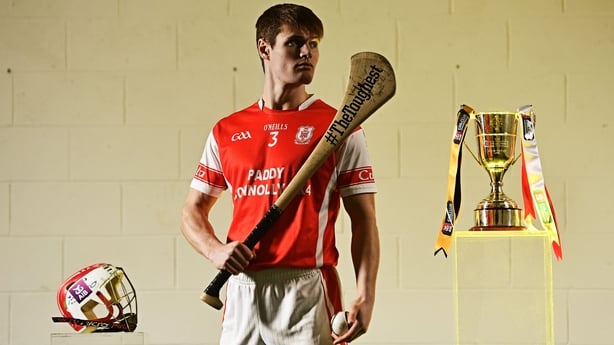 Kelly is well aware that they face a tough task against the two-in-a-row Dublin champions, who are slight favourites.
He says he has been very impressed by the "very physically strong" Cuala, a compliment the Dalkey side's inter-county full-back Cian O'Callaghan returns.
"We've seen a few Ballyea games. They're obviously a very strong team," said O'Callaghan.
"They work for each other and they've come through a few tight games, so they're battle-hardened."
"We're looking at the next match and it just happens to be in Croke Park"
O'Callaghan, brother of goal-scoring phenomenon Con says that Cuala have been so concentrated on playing to their peak that they've refused to even contemplate the prize at stake.
"I don't even want to be thinking about it," he said. "Right now we're focused on the match and we haven't looked beyond the final.
"Obviously (winning) would have a huge impact but we're not looking at that at the moment."
"It's a big day for the club and we're looking forward to going to Croke Park with a bit of intensity.
"But we've done well at taking each game as it comes all year. At the start of the year our target was to get out of the group in Dublin.
"As we progressed we looked at the next match and nothing has really changed. We're looking at the next match and it just happens to be in Croke Park."
Marty Morrissey reports from Ballyea and Cuala ahead of the St Patrick's Day All-Ireland Club Senior Hurling Championship final #GAA pic.twitter.com/GxvOJPowtQ

— RTÉ Sport (@RTEsport) March 15, 2017