And it's hard to argue that point - they win all around them in every code they play these days.
Their camogie team are All-Ireland champions, their hurler hold the Ulster title and on Friday Slaughtneil's senior footballers take on Kerry's Dr Crokes with the All-Ireland club football crown on offer.
What has been achieved in sporting terms over recent years by this small community of no more than 300 homes in the foothills Derry's Sperrin Moutnains really is quite remarkable.
We need your consent to load this SoundCloud contentWe use SoundCloud to manage extra content that can set cookies on your device and collect data about your activity. Please review their details and accept them to load the content.Manage Preferences
Before the club was formed in 1953 local youngsters used to line out down the road for Glen, Maghera and the men played for Lisnamuck. There were years of struggle for the Robert Emmets before the good times rolled around and in some ways those lean years made the club what it is today.
"If anybody had said 30 or 40 years ago what we'd be doing now we'd have said they were mad. It's just impossible!" remarked Kevin Kelly, one of the godfather's of the club who has been there since the start. "But it just shows you want hard work and cooperation between all the sections, football, hurling and camogie, can achieve.
"They achieved a lot more than we ever achieved, but if we hadn't kept it going, maybe they wouldn't have had the chance to achieve."
Certainly, the hard work that has gone before isn't lost on the generations that followed.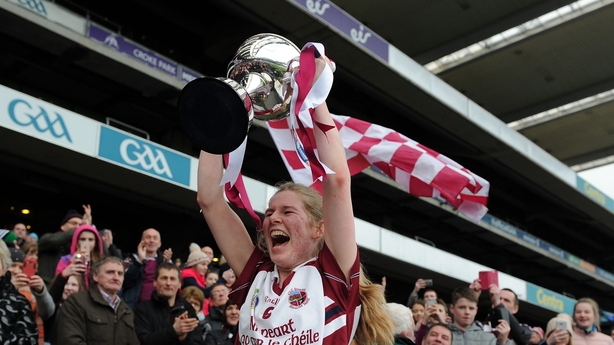 Chrissy McKaigue was man of the match in the semi-final win over competition favourites St Vincent's and is captain of the hurling team that won the club's first ever Ulster title last year.
This club and community is the centre of the universe for us - Chrissy McKaigue
He has the unique perspective of a former professional sportsman, having spent three years on the books of AFL club Sydney Swans between 2008 and '11 before returning home to represent Slaughtneil and Derry.
"This club and community is the centre of the universe for us," he explained. "You go to club games and there's as many people from Slaughtneil watching our league games as there are championship games.
"Underage, hurling, football, camogie, everyone just lives for Slaughtneil and nothing else matters. It's great to see the happiness it brings to the older generations in this club who haven't seen the success before.
"Sometimes you're inspired to do it for older generations who stuck with it through adversity. I think the good times can continue as long as we are inspired and focused by the older generations that have gone before us.
"I always say it's about the Gaeic playing population and there aren't too many families in Slaughtneil that don't play Gaelic Games so we get a good return on that," said McKaigue.
"Slaughtneil has a very strong culture and identity with Gaelic Games even when they weren't winning so I think that's our biggest strength. Yes, we're doing well at the moment, but I don't think it would matter if we weren't doing well because of that identity and pride in our parish and community has always been there."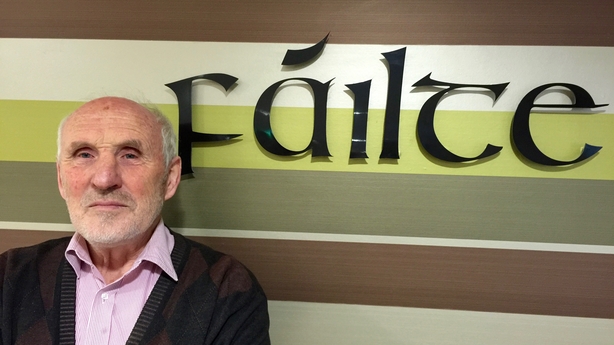 Slap in the middle of this rural community is a remarkable complex of buildings, which house a thriving Irish-language primary school, post office and shop, and a theatre that hosts regular exhibitions and shows. The area is even looking for Gaeltacht status
Perhaps the story of how hurling arrived in the parish back in the sixties, as told by Kevin Kelly, best explains the Slaughtneil mentality of self-sufficiency, progress and will to succeed.
"In the early sixties Denis Cassidy went to Dublin for an All-Ireland final and brought back a hurling stick," said Kelly.
"His brother Jack and my brothers and me cut down ash trees with a cross cut and split them up into board and made them into 26 sticks. It was pre-1965 because we had no electric light - it was all done by Tilley lamp. We made 26 sticks and that's where hurling started."
And what happened next? Less than 12 months later Slaughtneil won their first Derry senior hurling championship title.