There are two huge games in the context of Division 1 on Saturday night and I feel that the GAA aren't doing near enough to promote them.
Dublin travel to Kerry to put their 33-game unbeaten run on the line against Kerry in Tralee, with Donegal and Tyrone getting together again in Ballybofey for another chapter in an intense rivalry.
They throw-in at 7.0pm, which is just a few minutes after the Ireland-England Six Nations match at the Aviva Stadium finishes up. Half the country will be watching that game on television and it's sure to affect attendances at Saturday night's League fixtures, even given the fact that Kerry-Dublin is already a sell-out.
People talk about the potential for losing out on promotional opportunities by moving the All-Ireland finals out of September and forward into August, but I see the entire Leagues as a missed promotional opportunity.
Every year they should be launched with big games like Dublin-Kerry and Kilkenny-Tipperary - play them in Croke Park and get big crowds.
Just look at last weekend's Kilkenny-Tipp match. It was an absolute cracker and it has everyone talking - there's no doubt in my mind that that will have a positive knock-on affect on attendances at the next round of hurling matches.
I played in the Dublin-Tyrone game at Croke Park in 2009, the first there under lights and held to mark the start of the GAA's 125 anniversary celebrations. There was a full-house and an incredible atmosphere.
I understand that a full Croke Park isn't going to be very common in springtime, but big crowds can be attracted to the right matches with the right promotion.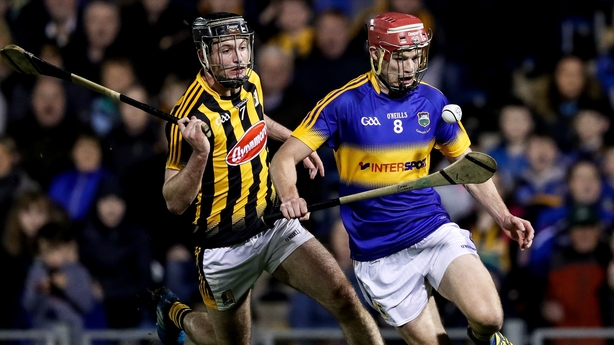 At the moment counties play either three home games and four away games or vice versa. What I would like to see is three home, three away and one at a neutral venue.
Every year in rugby league's top flight in England they hold a special weekend where all the teams play in one city. It's happening in Newcastle this year.
I'm no rugby league fan and I just happen to know this because I'm going to Newcastle for a weekend later this year and I wasn't able to get a room for love nor money because of it!
There are a lot of League games on television now and that is a good thing, but we have to work harder to get people through the turnstiles to watch these games.
In Aussie Rules, the AFL have a rivalry round every year where every game in a particular weekend is between local rivals.
The GAA have to look at these sort of promotional devices and start thinking outside the box. I would love to see a situation where over a weekend, two games on a Saturday and two on a Sunday, for example, all the teams in a particular division play their matches at Croke Park.
Players love playing there and fans love going to matches there.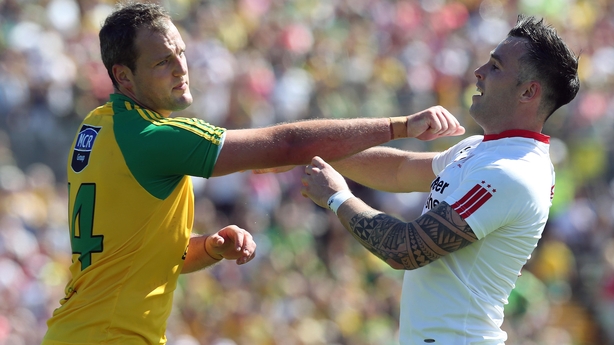 There are a lot of League games on television now and that is a good thing, but we have to work harder to get people through the turnstiles to watch these games.
I always remember as a player when we used run out and see as many empty seats as there were people in the ground and it was a demotivation. A manager can tell players all they want not to take any notice of the stands, but it's human nature.
If there's a big crowd and a better atmosphere, it's easier to focus and you're more likely to get a better game. We all know that the All-Ireland final is the biggest game of the year and that's partly because it's the game that most people are watching.
Just casting an eye on those two big games I mentioned earlier, I fancy two home wins because those are the counties that really need the points.
I reckon Kerry will finally end Dublin's long unbeaten run in League and Championship and Donegal will take Tyrone. If the do and there are wins for Monaghan and Mayo on Sunday it will make for a great gallop to the finishing line over the last two rounds.
It would mean three teams on seven points and three on six and each of them with a chance of making the final.