The contrast between the two clubs in Friday's All-Ireland hurling final at Croke Park could hardly be more marked.
The club championships have long been known as the GAA's great leveller, and so it is in this case with two outfits from opposite ends of the spectrum going head-to-head.
At one end there's little Ballyea from just outside Ennis in County Clare and at the other there's Dublin giant Cuala.
And this isn't to say 'small club good, big club bad'. Both face major challenges unique to their circumstances, there are pros and cons both to being big or small, and each is equally deserving of their place at the St Patrick's Day showpiece.
Small clubs can often boast a greater unity and sense of purpose than their larger rivals and their sense of place can be unrivalled.
Big city clubs undoubtedly have larger picks and benefit from players transferring in from all over the country as they move in search of work.
But big clubs also have to battle harder against rival sports, soccer and rugby in Cuala's case, and have to fight harder for the hearts and minds of youngsters, while Ballyea's seniors are rightly viewed as the pride of the parish and most young boys in the area aspire to one day pulling on that jersey.
Let's start with Ballyea, a small community of roughly 400 houses, little over 1,000 residents, three miles outside Ennis.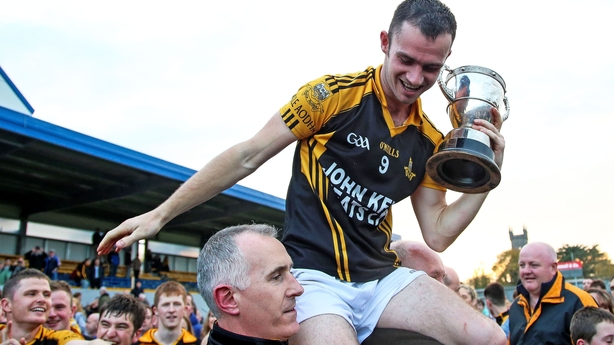 They share a parish with Clarecastle, another of the Banner County's leading clubs, and they live alongside the likes of Cooraclare, Lissycasey and Kilmihil. In the village there's a church and a shop though, perhaps unusually for Ireland, no local pub.
They are able to field teams from Under-8 right the way through to minor, Under-21 and then on to junior and senior. They're also fortunate not to have been too badly touched by the recession that decimated many clubs along the western seaboard.
"We have a young team and we're lucky enough that most of them are either in college in Limerick or Galway, or that they're working nearby," said Ballyea PRO Sean McNamara.
"A lot of the clubs further west in Clare would have been badly hit so we do consider ourselves very lucky."
Speaking of west Clare, Ballyea actually draws several players from the other side of the county.
The likes of captain Stan Lineen, Marty O'Leary and Damien Burke are all from football-only west Clare clubs so they hurl for Ballyea, though Gary Brennan points out: "They have been hurling with us all along since they were children. When it comes to hurling they are Ballyea men, we're a small community and we're tight knit."
Brennan himself plays football for Clondegad, the neighbouring football club, though he is born and reared in Ballyea. Tony Kelly, 2013 Hurler of the Year is from Clondegad, but has been hurling with Ballyea since he could hold a stick.
"The field here is where it all started and that's why it's such a great feeling winning with the club - you're winning with lads you grew up with and went to school with. It has a real parish feel to it and even though we're not related, it's the closest thing you can get to playing with your family," he said.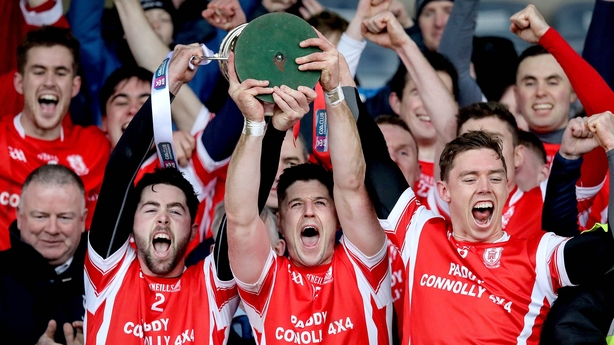 Then there's Cuala, on Dublin's southside, where soccer and rugby in particular are competing sports. Their catchment area takes in well populated suburbs such as Dun Laoghaire, Cabinteely, Shankill, Loughlinstown and Ballybrack, home to tens of thousands of residents.
They boast roughly 1,600 active members, drawing support from around 1,000 households. They are also a rising force in Dublin football and they are amongst the biggest clubs in the capital, and by default the country.
Their website proudly, and rightly, boasts that they enter over 70 competitions annually - and following a serious revival in recent years, they win a fair portion of them.
Cuala had fallen back in both hurling and football, but now they're senior and a force in both again. The fact that someone like Mick Fitzsimons, a four-time All-Ireland SFC winner with the Dubs, doesn't hurl is just one example of their strength.
Another is that the star of last year's Dublin Under-21 football side, one that won Leinster, Con O'Callaghan wasn't called upon to hurl for the club's seniors until they had already the county title in the bag. He went on to be the star of their Leinster campaign.
So this is the story of two very different clubs; little versus large, city versus country. It's the beauty of the club championships.