The third Sunday in September was considered by many as sacrosanct, an essential part of an Irish childhood, it meant All-Ireland football final day, nothing more, nothing less.
But last week that sacred cow took a trip to the abattoir.
From 2018 the All-Ireland football and hurling finals will be played three weeks earlier, until 2021 at least, after being voted through on a scoreline of 78% to 22% at GAA congress.
The idea, the GAA says, is to condense the inter-county season, make more time for the clubs to play their championships.
Some consider it worthwhile – more summer games, reduced risk of slogging away in the inclement winter weather – not a perfect answer but a step in the right direction.
If you were to go by Twitter, it's hell-in-a-handcart stuff.
Everyone agrees there's a problem in the marriage between club and inter-county fixtures, nobody has the perfect solution.
Michael Murphy, All-Ireland champion in 2012 and Donegal county champion with Glenswilly in 2011, 2013 and 2016 has a foot in both camps. He sees no reason why they couldn't have gone further.
"[The inter-county season] can be condensed, condensed quite a bit," Murphy told RTÉ Sport.
"A number of players do feel it is too long.
"They brought it forward three weeks, can they not bring it forward to the August Bank Holiday weekend?
"That means from the first weekend in August all inter-county championship games will be over."
The other major motion to be carried was the introduction of a Super 8 stage in place of the All-Ireland quarter-finals.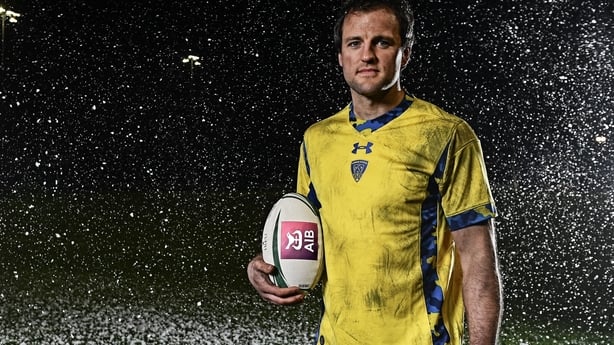 Murphy is likely to be involved in that phase. Donegal have qualified for the quarter-finals for the last six years.
That means more high-profile games for Murphy. He concedes he hasn't put much thought into how it will all work out but it's easy to see that he doesn't regard it as a solution to the main issue.
"It is a tricky one; I haven't really put a lot of thought into what the Super 8s will be like," the 27-year-old admits.
"It's an extra couple of games that will be there.
"What I do know is that the National League, especially over the two to three couple of years, has been very good, in terms of the pace and the level it's being played at.
"The crux of the issue that us as players, myself as a club and county player, would have in terms of the fixture list not being dealt with, that is the big problem.
"They introduced a Super 8, or a Super 10, or whatever they want to introduce, it's not dealing with the problem, which is the fixture list.
"I'd want to try to address the fixtures problem in order for club games to be played as much as possible in order to allow us as county players to play with our clubs as much as possible.
"And to play National League, provincial football, Super 8, plus your club over a period of time, it's inevitably going to result in fixture [problems].
"Yeah, condense it more so. Most years you would be finished up with county action by the middle of July. You'd have an opportunity then to get stuck in with your club."
We need your consent to load this YouTube contentWe use YouTube to manage extra content that can set cookies on your device and collect data about your activity. Please review their details and accept them to load the content.Manage Preferences
Murphy was speaking ahead of AIB's Toughest Trade (Wednesday RTÉ2 9.30pm) as he switched codes to rugby and trained with Top 14 side Clermont.