The 2017 edition of GAA's Annual Congress will be one of the most important in recent times.
Major issues such as Championship reform and recognition of the Club Players Association will all be on the agenda this Friday and Saturday.
And amidst all of this a new GAA President will also be elected. One of the five candidates putting their names forward will win the job and have a year to get used to the idea as Aogan O Feaghrail sees out his term.
This is an unusually large field, comprised of Frank Burke (Galway), Robert Frost (Clare), John Horan (Dublin), Martin Skelly (Longford) and Sean Walsh (Kerry) and all of them feels that they have a good shot at the Association's top elected role.
Here, RTÉ.ie asked each of the five candidates three key questions about why they should get the job and what they would do if they are elected on Friday night.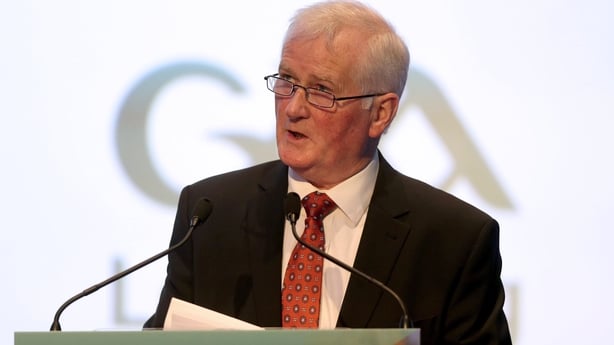 FRANK BURKE PROFILE
Name: Frank Burke
Age: 63
Occupation: Retired secondary school principal
Club: Loughrea (Galway)
EXPERIENCE: Played junior hurling with Loughrea. Club secretary, county juvenile secretary, Galway County Board Secretary, Galway County Board Chair, Connacht GAA Chair, National Hurling Development Committee Chair, National Referees Committee Chair, National Games Development Committee Chair (current)
What is the biggest challenge facing the GAA currently?
Getting the club versus county balance right - a meaningful and regular programme of games for club players is needed. Hopefully this would help to address the issue of player retention, particularly amongst teens, where there is a huge drop-off after Under-14 and again after minor. If they have regular games there would be a better chance of retaining more players.
What is your view of the Club Players' Association?
Given the ongoing difficulties in relation to space for club fixtures it was inevitable that a voice would emerge for clubs and club players. I have no difficulty with the Club Players' Association - there is nothing they should want that I wouldn't want for my own club. But I think there has to be reasonable regard for the flagship of the Association, which are our inter-county championships. These competitions are our best promotional vehicle and fund our various development initiatives.
Why are you the right person to lead the GAA?
I have extensive experience and a proven track record in crucial areas of the GAA in both administration and development. I have empathy with the difficulties of clubs and for all aspects of the GAA derived from a lifetime involved my roles as club secretary and coach, county secretary and chairman, Connacht president and my chairmanship of key national committees. I am informed by the Association's core values and I have a clear vision for the future and a commitment to team work, strategic planning and development based on best practice. Tá an Ghaeilge go líofa agam agus is brea liom teangmháil trí mheán na Gaeilge.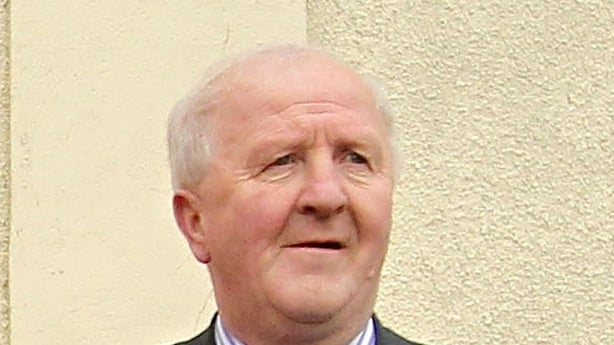 ROBERT FROST PROFILE
Name: Robert Frost
Age: 66
Occupation: Self-employed business person
Club: O'Callaghan's Mills
Experience: Played all levels of adult club hurling, club secretary, Clare Hurling Board chair, Clare County Board Chair, Munster GAA chair, GAA Management Committee member 
What is the biggest challenge facing the GAA currently?
Club fixtures is the biggest challenge at the moment - we must find a proper slot for club games to be played. Whilst I don't agree with everything that Paraic Duffy has proposed, I do think that bringing the All-Ireland finals forward as far as the first Sunday in September is an excellent idea. If we had our All-Irelands played then we'd have four solid months to conclude all our club games. That could be eight weeks to play off the club championships and then another eight to play off the provincial and All-Ireland championships. Clubs and club players would be my priority. And another issue that I think we must address is the cost of preparing county teams, which is spiralling out of control. Some managers have panels of 40 players or more and I think a cap has to be put on this - if it was 30 players it would help reduce costs.
What is your view of the Club Players' Association?
I have no problem with the Club Players' Association and there are a lot of very good people involved. However, two players' associations is too many and I believe the CPA and the GPA should merge. The GPA have done great work for inter-county players and they can do the same for club players, who have to have their voices heard too.
Why are you the right person to lead the GAA?
I feel that I have a great amount of experience. In my eyes, it's important to have been chair of the county board because; it's there that you can see first hand what's going on with clubs and what's going on at inter-county. I have served my club, where I became secretary shortly after my leaving cert at 17-years-of-age, my county and my province. I have worked at all levels of the GAA and I am a member of the Association since I was old enough to hold a hurley. I am strong-minded, I get on well with people and I got on well in my roles with Munster GAA and the Clare County Board. When I took over as Clare County Board Chair things weren't great, but we went on to win two All-Irelands, three Munster titles and we were unlucky not to win more.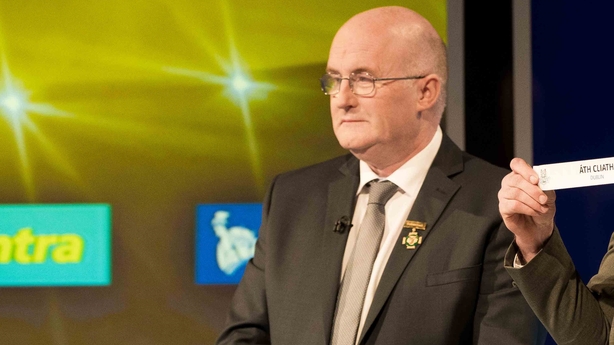 JOHN HORAN PROFILE
Name: John Horan
Age: 58
Occupation: Secondary school principal
Club: Na Fianna
Experience: Former Dublin minor selector and manager, Central Council representative, Leinster Council Chairman
What is the biggest challenge facing the GAA currently?
To attract good quality volunteers and retain them. The running of clubs and county boards has become far more challenging and we need to ease the pressure on those that take on these roles. Whether it is the enormous challenge of dealing with rural decline and the impact on our clubs and communities or on the urban sprawl and its challenge for our cubs - it is our club officers on the ground who are the key.
What is your view of the Club Players' Association?
After the comments made by a prominent member of this group in regard to presidential candidates I would prefer not to comment and leave it to Congress to deliver a comment.
Why are you the right person to lead the GAA?
I have a proven track record of hard work, honesty and I am good at engaging with people with a view to coming up with solutions to problems.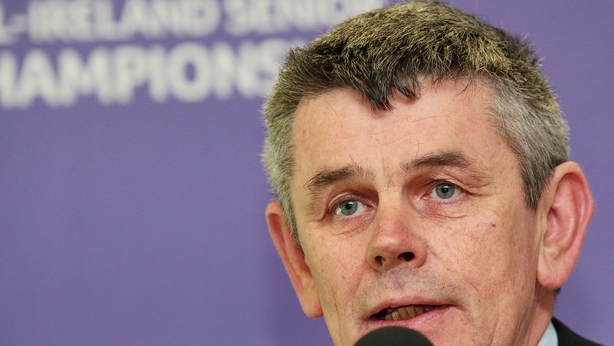 MARTIN SKELLY PROFILE
Name: Martin Skelly
Age: 61
Occupation: Farmer
Club: Cashel
Experience: Won four SFC titles with Cashel, All-Ireland masters winner, Club secretary, club chair, Longford County Bounty chair, Leinster GAA Chair, Leinster representative on National fixtures Workgroup, National Feile chair (current)
What is the biggest challenge facing the GAA currently?
To my mind it undoubtedly concerns the survival of clubs. For the first time ever, I believe GAA clubs in rural parishes are genuinely under threat. Numerous clubs all over Ireland are in decline. I'm currently national chairperson of Féile and for the first time last year we had to create a 13-a-side competition because clubs in Kerry, in particular, were unable to field 15-a-side teams. While Kerry is traditionally regarded as the home of football, clubs are really struggling numbers-wise.
Young people are gravitating towards the major urban centres, particularly on the east coast of Ireland, so the problem for the east coast GAA clubs is accommodating the influx. Certain clubs in counties - predominantly on the eastern seaboard - can hardly cope with the numbers who want to play at underage level. 
What is your view of the Club Players' Association?
I have always been supportive of the lot of players. I was and am unapologetic for this. During my six years as Coaching and Development Officer in Longford, I fought very hard for players and it doesn't take a rocket scientist to work out that without them, we'd have no game. However, it would also be unfair, indeed incorrect to say that no effort has been made in the past to address the fixtures issue by the GAA. It's a very tricky issue and the difficult balancing act facing the more successful counties as well as the dual counties in terms of delivering a satisfactory club schedule while facilitating county managers is a major challenge.
Why are you the right person to lead the GAA?
I never went into any job that I wasn't prepared to give 100 per cent. My motivation at all times has been clear; what is best for the Association is best for my club, parish and community. I've always been very willing and proud to serve my club, county and province. 
Embedded in a rural community like Newtowncashel I understand the challenges facing rural clubs trying to survive. My three years as Leinster council chairman saw me develop a deep appreciation of the urban clubs and the problems which they face. I have also developed very strong links with the diaspora and am very mindful of the work which is being done to promote our wonderful Association internationally.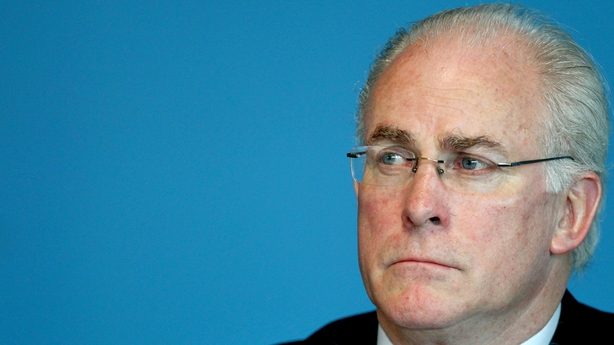 SEAN WALSH PROFILE
Name: Sean Walsh
Age: 61
Occupation: SSE, Tarbert Powerstation
Club: Moyvane
Experience: Won two Kerry SFC titles with divisional side Feale Rangers and a Kerry JFC with Moyvane. Club chair, Kerry County Board chair, Munster GAA chair, National Referees' Development Committee chair (current).
What is the biggest challenge facing the GAA currently?
I feel that the biggest challenge is not what everyone is talking about at the moment, which is club fixtures. The biggest challenge facing the Association is the affect of depopulation on rural clubs. Clubs are finding it extremely difficult to field teams, particularly on the western seaboard, and this is a huge issue for the GAA which looks set to continue to get worse. We must work day and night to keep clubs in existence and help them survive. Conversely, in areas of huge population growth there is no connection for many people with a GAA club. This is a problem for us and we have to work to get these people involved.
What is your view of the Club Players' Association?
My view is that it was borne out of frustration and this is very similar to what happened when the Gaelic Players' Association came into being. There has been inactivity about what they want - a coherent fixture programme for club players. I have read what they said at their launch and I agree with almost everything they are looking for - it's only what every club and county officer would want. I do not agree with bringing the All-Ireland finals to early August, however, because it would be detrimental to the promotion of the Association. I would be in favour of bringing forward the All-Ireland finals by two weeks, to be complete by early September.
Why are you the right person to lead the GAA?
I have served my apprenticeship and I have served it well. I am happy with my stewardship of my club, my county and my province. One quality that I have is I am a very good listener and I am also able to bring people with me. Over the next three-to-five years the GAA needs to change and needs someone that can bring the entire Association with them. I have brought people with me in all of the positions I have held.