I won't say I was surprised when I heard Pat Spillane writing off Mayo's chances after they lost to Monaghan in the first round of the League.
On RTÉ's Allianz League Sunday, Pat said that he thought that Mayo were in a downward spiral and that they weren't going to win an All-Ireland any time soon.
I wonder is he thinking the same thing about Kerry now after they lost to Mayo in Tralee last Saturday? I doubt it!
Kerry looked very good beating Donegal up in Letterkenny in their own first game but you'd have to be impressed with the way that Mayo dug it out against the Kingdom when they looked like losing two on the bounce.
It's still only February and sometimes people get caught up in this thinking that every win is the best thing ever and every loss is a disaster. I take all of that stuff with a pinch of salt.
For teams like Tyrone, Monaghan, Cavan, Roscommon and Donegal, winning League games is important and winning a League title could be the making of their season. These are teams that are building and the momentum of a good spring campaign can fire them through the Championship.
Those are the teams that want to be winning every game and who you'd expect to see putting in good performances with a lot of intensity and high work-rate.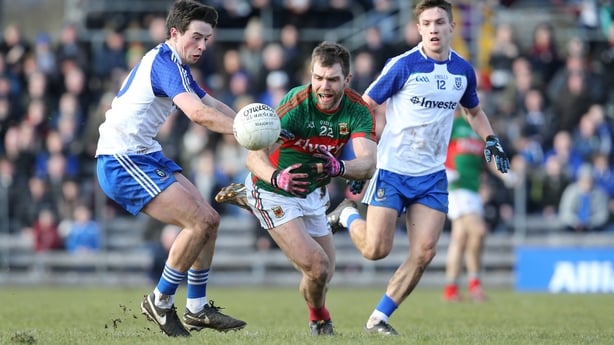 For Dublin, Mayo and Kerry, the League is a different proposition. They can't take it for granted, but they have a fair idea that they'll pick up enough points to stay in Division 1 at least. If they win a few extra matches they could get into the final and end up with an extra competitive game. Bonus.
But for these teams the League is about trying to find those two or maybe three players from the fringes of the panel, normally young guys, who are ready to step up, take their place for the Championship and improve the team.
I remember myself when I was one of the more experienced Tyrone players, that's always what we were looking for - to pick up enough points to stay in Division 1 and add something that would strengthen our team.
With this in mind, it was premature to say the least to write off Mayo in the first week of February. They have been the second best team in the country for the past few years and the only question mark that hangs over them is whether they can find the stomach to go again having come so close, so often.
We keep hearing that they haven't the forwards to win an All-Ireland, though to me only Kerry and Dublin have better forwards at the moment. I think people are still hung up on what they did ten and 20 years ago when they used to kick matches away.
Cillian and Diarmuid O'Connor are as good as what's around and Andy Moran looked like a 20-year-old against Kerry in Tralee.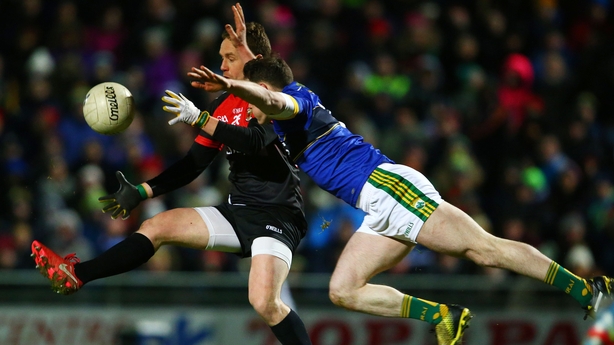 In the winter of 2015 they took the brave decision of looking for a change in management. It was a gutsy shot to take and one I feel was proven right by the way they performed in two All-Ireland finals last year, when they had horrendous bad luck, several big decisions went against them and they still nearly beat a brilliant Dublin team.
Speaking of Dublin, I watched them against Tyrone on Saturday night and the way they managed to carve out a draw against a team that was playing with Championship intensity and were hugely hungry for the win was a warning shot to the rest of the country.
They just don't want to be beaten and they seem to always work out a way to ensure they're not. Few enough All-Ireland champions I have seen over the years would have been willing to roll up their sleeves in February the way they did to drag themselves back into it at Croke Park.
From a Tyrone perspective there were positives, but the same negatives - we're still looking for that forward that will get us three or four points from play every day and we're still looking for the reliable free-taker that every successful team needs.