In a six-team league there's no room for mistakes and some sides are already under pressure.
You could be looking at Dublin and the loser of Clare or Kilkenny in Cusack Park as the relegation play-off candidates already.
The Banner and the Cats still have to play Tipperary.
After the first round of games you'd find it hard to see how Dublin won't be in the bottom two, then it's a toss up between the other five how the results go. It's a real four-pointer in Ennis.
Rebel Yell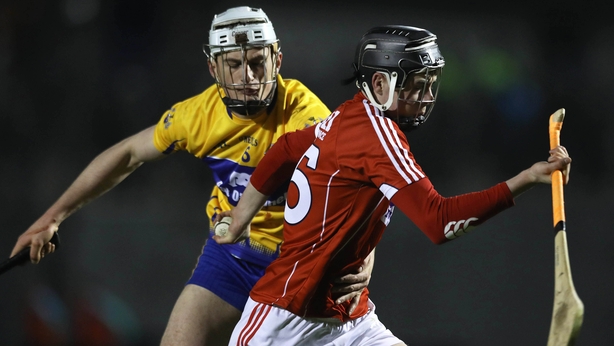 I was very impressed with Cork against Clare. Alan Cadogan led by example with four points in the first half and the new guy Shane Kingston gets the ball, gets the head down and tries to take on his man, which is what a forward should be looking to do.
They're young and they're only going to get better once the ground gets harder. They're an up and coming team by the looks of it.
It looks like two teams going the opposite way but Dublin put out a very young side on Saturday night.
Up against the All-Ireland champions in Croke Park was always going to be a tough ask but I was surprised by how easily Tipperary beat them.
Ger Cunningham will be very worried. They started well but then just seemed to fall away and it's a tough ask for them to go to Cork on Saturday night.
I fully expect Cork to win that game, which would put them into a very strong position going into the next round.
Cats' claws blunted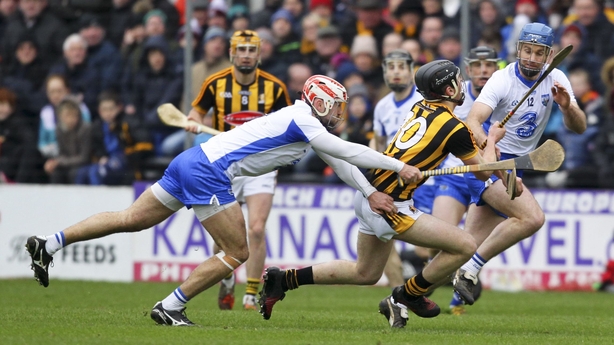 The new Kilkenny lads that came in found the going tough against a very good Waterford team.
Brian Cody might give them another chance to put their hand in the ring but they're very dependent on TJ Reid and Richie Hogan as forwards and if either of those two are held it makes scoring very difficult for Kilkenny.
They only scored four goals in last year's League campaign and didn't even test Ian O'Regan on Sunday, whereas Eoin Murphy always seems to be pulling off two or three great saves at the other end.
Kilkenny teams of old would have always gone for the jugular early on and tried to put the opposition under pressure but they never looked like scoring a goal last Sunday.
Colin Fennelly coming back will add that bit of pace and goal threat to the full-forward line, but you still need more guys to step up to the plate.
I was shocked to see Padraig Walsh at full-back. I'd like to see him further out the field in the half-forward line. He'd nearly guarantee you three or four points a game.
Sunday's game against Clare is going to be huge. Whoever loses is probably going to be facing into a relegation battle so it's a massive game for both teams.
I still think Kilkenny probably showed that little bit more than Clare did, which might tip it in their favour, but Ennis is not an easy place to go to.
Clare will be hugely disappointed with how they performed against Cork. Having the Ballyea guys on board, I thought they'd be a lot stronger than they were.
Joint managers Donal Moloney and Gerry O'Connor are going to have a lot of thinking to do over what team they put out on Sunday.
If they're on zero points after two games it makes it very difficult.
Toppling Tipp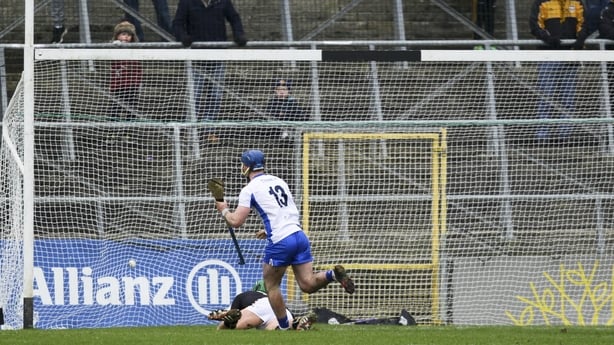 I was also impressed with Waterford. Their touch was good, though they've apparently been focusing on physical training, and they still have the Hurler of the Year Austin Gleeson to come back.
Their full-forward line caused Kilkenny a lot of problems and it'll be interesting to see how Tipp cope with them.
It's in Walsh Park, a tight enough field and the ground is always heavy. I think it'll suit Waterford. I'd expect it to be a rip-roaring game that the hosts might just sneak.
They showed great resolve coming to Nowlan Park and winning there for the first time since 2008.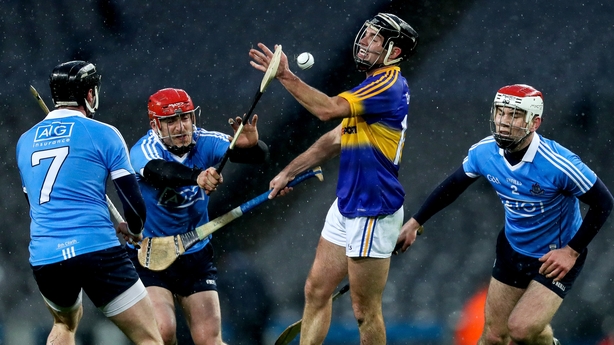 Some of Tipp's new guys showed up really well though.
Aidan McCormack's five points from play was a serious contribution and Jason Forde (1-03) also went well. Seamus Callanan was held scoreless and yet they put up a huge total anyway so they're still the team to beat.
Padraic Maher was outstanding. He's started where he left off last season and making him captain was a really clever move by Michael Ryan as he's a born leader and that extra responsibility will eke that little bit more out of him.
Davy's Model Army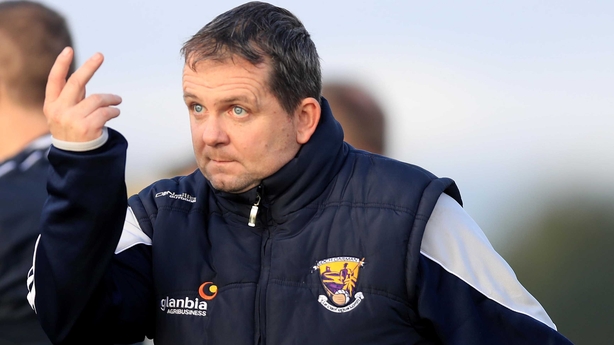 I didn't think Wexford beating an under-strength Limerick was a huge shock, especially in Wexford Park. They always find an extra 10% there.
It puts them in a good position going into this weekend. They're away to Galway and at this stage you're probably saying it's the decider for who is going to go up.
If Wexford were to get a result it would put them in a very strong position but Galway brushed Offaly aside at the weekend and you'd still fancy them at home.
If Galway get over that then you're looking at them being promoted straight back up to Division 1A and the competitive stepping stone of the League quarter-finals.
I don't think Wexford are overhyped I must say. Davy will bring a different dynamic to them. Last week they set up with a sweeper, similar to his days in Clare.
If they get past the Leinster round-robin team, as they should, it sets up a real ding-dong Leinster semi-final against Kilkenny at Wexford Park in June.
Listen to live coverage of Laois v Offaly and Cork v Dublin this weekend on RTÉ Radio 1's Saturday Sport Extra from 7pm