Stephen Rochford admitted Mayo blew hot and cold in Tralee before snatching victory against Kerry, but added: "Sometimes you just take the result and get out of town."
The Kingdom were four points to the good at half-time in their Allianz Football League Division 1 clash on Saturday evening, and seemingly heading for victory.
However, an Andy Moran-led fightback reeled in the hosts and saw Mayo shoot to a two-point win.
Rochford hailed his side's second-half display, but sees plenty of room for improvement.
"I'd be far from delighted with the overall performance," he said after the 0-15 to 1-10 win.
"I'm happy with the way we came back in the second half. We did a lot of things snappier, better with more intensity in the second half. Those elements are pleasing but we'd be looking to a lot more consistent in two weeks' time.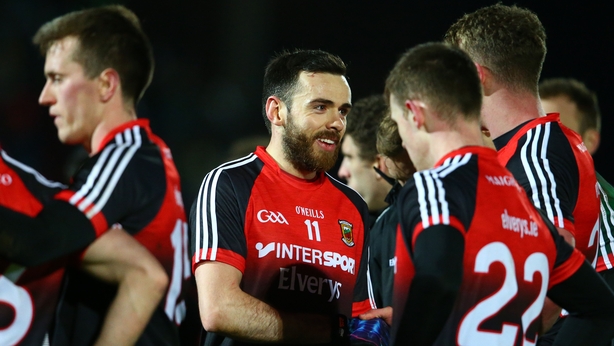 "We were allowing the Kerry half-back line and midfield to dictate the terms in the first half. We were going to be a lot more than four points down at the end of the game if we didn't look to try and change that.
"We did, and we got maybe a bit of luck and we came out with two points.
"I'm happy the lads took the game by the scruff of the neck. They really took the game to Kerry.
"Last year we played some lovely football in the first half playing Kerry in the league. We were two points up by half-time and ended up losing by four. Sometimes you just take the result and get out of town."