To paraphrase Kevin Keegan, Tyrone would love if it if they could beat Dublin at Croke Park this weekend!
The Dubs haven't been beaten in League or Championship since the start of 2015 by Kerry - that's two full years ago, an incredible run that ranks them up alongside the greatest teams we've seen and one that every side in the country will want to put a stop to.
I can guarantee you that in the build-up to the game Mickey Harte will spend time talking about that. It's a fine balancing act for a manager because he'll want to emphasise the importance of winning this game, beating the best at HQ in order to give his team the belief they can do it again later in the year if they have to.
Lose the game though and that self-belief can take a knock, but Mickey is experienced enough to strike that balance perfectly. Tyrone will want to be the team to take Dublin down.
What Dublin have done, going 30 games unbeaten in League and Championship isn't something I'd ever have seen a team doing in modern football, where it's so difficult to to back up every single performance.
Players, by their nature, are very results driven. A one-point win can mask a whole world of problems while a one-point defeat even after playing really well can be the worst thing in the world.
And that's why a lot of credit has to go to Jim Gavin for the way he has managed this team. Clearly they break down every single game, take the positive and the negatives and focus on what needs to be worked on.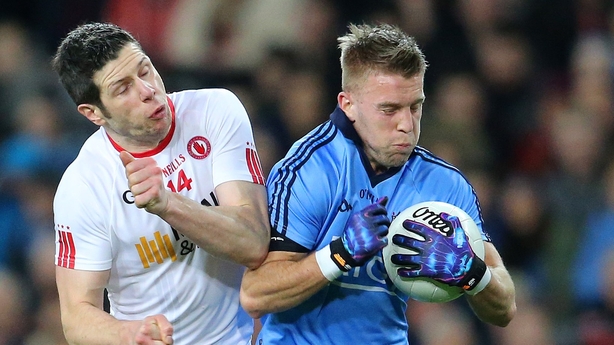 And I think Tyrone are in great shape to beat Dublin to end their two-year unbeaten run.
They don't allow the players to lose sight of the overall ambition and they set very high targets.
Dublin have the best players in the country; they've often had fine footballers in the past, but weren't able to turn them into the best team. That's the difference with this set-up - everyone is buying into the team ethos.
A long unbeaten run is a very difficult thing to put together and I know myself from my days with Tyrone when we were winning All-Irelands. We needed the kick up the arse of a defeat or a near miss to focus our minds every now and again.
In 2003 we drew in Ulster against Derry and Down, in '05 we lost to Armagh and in 2008 we lost in the first round with a few lucky escapes along the way to Croke Park. We as a team needed those reality checks.
Dublin and Tyrone have played a lot of significant games going back to the 1995 All-Ireland final when Charlie Redmond got sent off, but didn't go off, and Peter Canavan had that late equalising point controversially disallowed.
There is a real rivalry there. In that 2005 All-Ireland quarter-final replay I remember in the second half the Dubs got three or four points in-a-row and it was unquestionably the best atmosphere I have ever played in - the whole of Croke Park felt like it was shaking.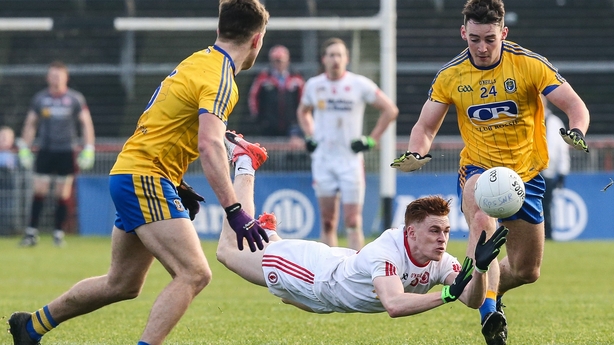 They came up to Healy Park for the first League game the following year and what resulted was what we all know as the Battle of Omagh; Dublin wanted to lay down a marker and tempers flared. I was up the stands in the comfy seats that day, luckily enough!
Tyrone have a good record against them in big League games at Croke Park too - we beat them in the first game under floodlights there in '07 and again in '09 for the GAA's 125 anniversary match.
And I think Tyrone are in great shape to beat Dublin to end their two-year unbeaten run.
Dublin cruised against Cavan last weekend in the end, though I didn't think they were anywhere near their best. Naturally, they're a fair bit behind the rest in terms of training and plenty of their most experienced players aren't back in action yet.
Oddly, I think losing this game, or any game soon, wouldn't be a bad thing for Dublin. The longer they remain unbeaten, the more it's going to become an issue and the harder it is going to be for them to avoid thinking about it.
There's a danger that players can become focused on not losing, rather than winning. Lose a game in February or March and that stops being an issue - keep that winning run going until July or August and it's all anyone is going to want to talk to them about.
You can listen to updates from all of this weekend's big games on Saturday Sport and Sunday Sport on RTÉ Radio 1.
Live commentary on Saturday night's Allianz League games every week on Saturday Sport Extra at 7.0pm on RTÉ Radio 1.
Full highlights of the major action on League Sunday on RTÉ 2 Television every Sunday from 9.30.