I always knew that watching on from the sidelines was going to be difficult.
Inter-county hurling was such a big part of my life.
In saying that I had plenty of time to prepare for it. I was told in October 2015 that my days as a Kilkenny senior hurler were over. After six operations on my knee I had to stop.
It took a long time to get used to it. Thankfully with the help of my family and my club Carrickshock they made it easier to make that transition.
I remember going to Walsh Park last February to watch the team against Waterford in the first round of the league.
It was a tough watch – my new life as a spectator. Fast forward to the Leinster final against Galway and that was also difficult viewing. You are hoping and praying that everything works out for the lads.
My brother John is still involved, so the attachment is still strong.
When things do work out, there is a great sense of relief and that was certainly the emotion after we got over Waterford in that classic All-Ireland semi-final replay.
Unfortunately, the team came up short on the biggest day against a very good Tipperary side.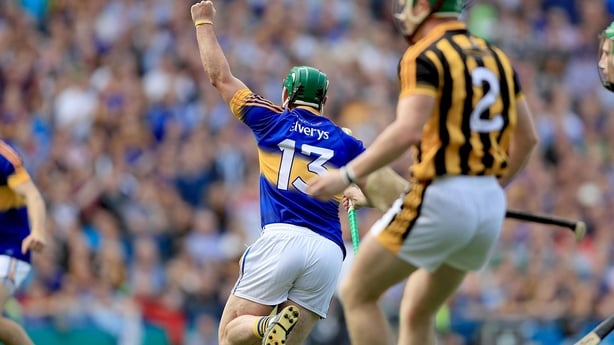 That Tipperary outfit had been threatening to perform like that for quite a while. You couldn't pick any faults in that All-Ireland final performance. They were by far the better team and you couldn't begrudge their success. It opened up a few cracks in the Kilkenny set up.
It's not too often that Brian Cody and the management have questions to ponder over the winter months.
That said, I'm sure the time was well spent in the quest to make amends.
A lot was said about Kilkenny's defence in the All-Ireland final and the way Tipp destroyed us in the second half.
Brian will address this issue.
However, in many respects I think it is too simplistic to simply blame our backs for what happened last September.
To be fair the problems probably started further out the field. Tipp had so much time to deliver good ball to the likes of Seamus Callanan and John McGrath. It was very hard for any defender to deal with a ball like that.
I felt a couple of players on the Kilkenny side were scapegoated and got harsh treatment after the final. Everybody in the county knew we didn't perform on the day.
So what is Cody's plan?
He will look to strengthen positions three and six.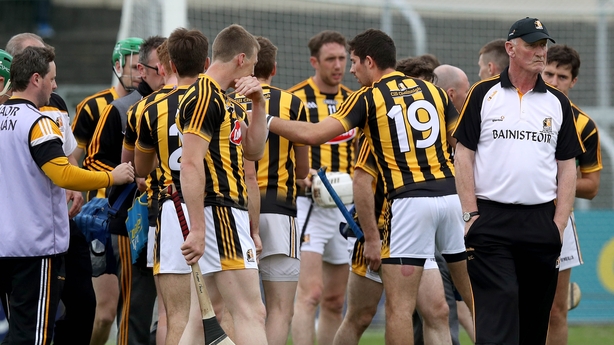 They have tried Paul Murphy at number six in the Walsh Cup and he showed very well. I could see him playing there in the first few rounds of the league.
Robert Lennon, who came on in last year's All-Ireland, has been positioned at number three in the Walsh Cup and I'm sure he will get his chance there.
Joey Holden has been moved to the corner and he's also done well.
"Brian wants to win everything and next Sunday will be no different against Waterford"
You're hoping that the positional changes will make a difference. Secondly, Brian will look to unearth two or three new players that can put their name on a jersey, players that can that can step up to the heat of battle.
That's what this upcoming league is all about.
Winning the competition may not be a priority, though in saying that Brian wants to win everything, and next Sunday will be no different against Waterford.
For me, Kilkenny will use the next eight weeks or so find a settled team that will be primed for battle come the Leinster semi-final in June. Having the likes of Michael Fennelly back by then will also be a boost . We really missed him last September.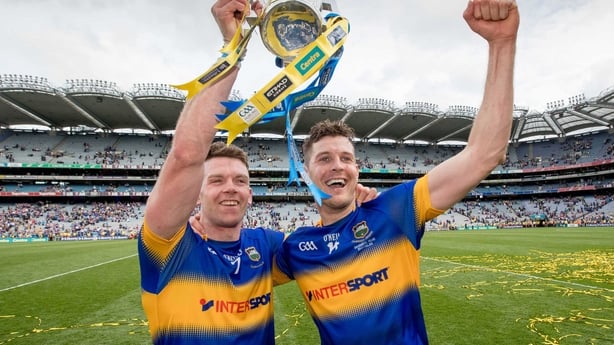 Winning Liam MacCarthy back will not be easy, but observing how the best manager in the business seeks to do it will be interesting.
As many as six counties can win this year's All-Ireland. That's how open it is.
Tipperary are at the head of the pack and they will be determined to do back-to-back. Kilkenny have spoiled such a party before and would love to do it again.
The weekend is fast approaching and I will again adjust to the role of spectator. I found it a difficult adjustment last year.
With much at stake for the Black and Amber, I don't suspect it will be any easier in the weeks and months ahead.
We need your consent to load this SoundCloud contentWe use SoundCloud to manage extra content that can set cookies on your device and collect data about your activity. Please review their details and accept them to load the content.Manage Preferences
You can listen to updates from all of this weekend's big games on Saturday Sport and Sunday Sport on RTÉ Radio 1.
Live commentary on Saturday night's Allianz League games every week on Saturday Sport Extra at 7.0pm on RTÉ Radio 1.
Full highlights of the major action on League Sunday on RTÉ 2 Television every Sunday from 9.30.