The gap between the haves and have-nots in Gaelic football is increasing and Westmeath boss Tom Cribbin wants the GAA to even the playing field.
The ex-Laois manager has led the Lake County men to back-to-back Leinster finals, where they were beaten by Dublin on both occasions.
Cribbin maintains that county board resources are being tied up in administration and that hinders progress of the actual teams playing the games.
Within Leinster, Dublin have won six senior football championships in a row, while on a national level it is acknowledged that only a small number of teams have the potential to get close to the Jim Gavin's side, All-Ireland champions in 2011, 2013, 2015 and 2016.
"The cost of competing at the highest level has increased drastically and it's down to the population in counties [to raise] funds, or having an individual who is super wealthy in that county that is a major GAA fan," Cribbin told RTÉ Radio 1's Sunday Sport.
"I think the smaller counties need to be put on a fairer field.
"There is [only] so much they can raise but the expertise should be coming from Croke Park.
"They should have an advisor going around to all the smaller counties, showing them what is really successful in other counties.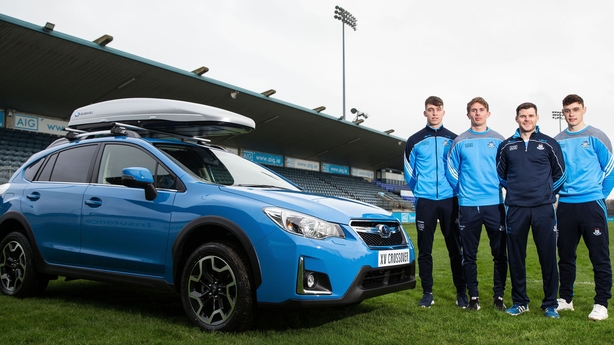 "They need to support the smaller counties an awful lot more and it can be done if they put an experienced person in place.
"Most counties, for the sake of €50,000-€100,000 could be under an awful lot less pressure.
"I think it turns an awful lot of people away from doing jobs in counties because it just becomes a begging thing, going around looking for money the whole time, rather than spending time on... promoting the actual game.
"You go back to sponsorship and I think Dublin could be getting €800,000 in sponsorship, compared to smaller counties, they are struggling to get between €20,000 and €50,000 a year.
"Most counties would be lucky to have one sponsor; Dublin probably have seven or eight, and the best of luck to them, they have the population up there and everybody is waiting to get in with them
"That's not going to change unless Croke Park does something about it"
"There is too much emphasis being put on the finances that have to be raised to run the counties.
"It's not letting the people in the counties, the county chairmen [etc], plan properly, or coaching and development of teams because they are spending too much time on raising the funds to run the county.
"That's not going to change unless Croke Park does something about it."