After what many view is the "codology" of the January competitions, something a lot more competitive is about to begin next weekend.
The Allianz Leagues in both hurling and football offers fare where teams are grouped on their respective merits. Unlike the championship which can be a slow burner, the spring campaign sees a bit more intent from the off, with sides keen to register points on the board.
In simple terms, the football league is now a reliable indicator as to where the power base lies in football, helped in no small way by the fact that the competition is now played in the one calendar year.
No pre-Christmas hangover then for teams who have gone far in the championship.
On eight occasions since 2003, the league (Division 1)/All-Ireland double has been achieved - a telling stat.
A couple of years ago Tyrone manager Mickey Harte remarked that it's now near on impossible for a team from Division 2 to capture Sam.
Ahead of their return to the top flight year, the then Roscommon joint manager Kevin McStay talked about the importance of staying in Division 1 and getting another seven "meaningful" games this term.
And that's what it's all about - staying at the top table or avoiding any major slippage.
This year's league programme has been condensed, with the divisional finals fixed for the weekend of the 8/9 April – that's two weeks earlier than last year.
Also, there will be no Division 1 semi-finals. The top two teams will contest the final.
ALLIANZ FOOTBALL LEAGUE FIXTURES
New managers:
Mattie McGleenan (Cavan)
Peter Creedon (Laois)
Benny Guckian (Leitrim)
Billy Lee (Limerick)
Andy McEntee (Meath)
Seamus McEnaney (Wexford)
DIVISION 1 (Cavan, Donegal, Dublin, Kerry, Mayo, Monaghan, Roscommon, Tyrone)
Dublin will be aiming to emulate the Mayo team from the 1930s and win a fifth title on the trot. In the 36 league games played under Jim Gavin's stewardship, the Dubs have only tasted defeat on five occasions. Winning is a habit and Dublin will be keen to further emphasise their superiority in the weeks and months ahead.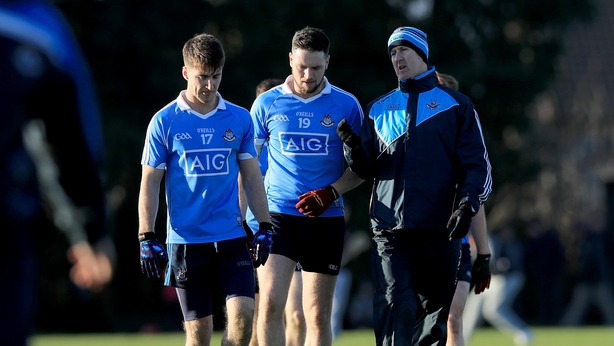 In the O'Byrne Cup, with Paul Clarke in charge, they fielded a largely third-string side. Conor McHugh, Ross Hazley, Paul Hudson, Niall Scully and Colm Basquel all showed well during January. The question is are they good enough to enter Jim Gavin's thoughts when he resumes his role for Dublin's first game away to Cavan next Sunday?
After winning the McGrath Cup, Kerry manager Éamonn Fitzmaurice spoke about the "good education" that many of his fringe players got during January. In recent seasons, the Kingdom have started the league slowly, but you get the sense that they would like to lay down a marker early on this time around.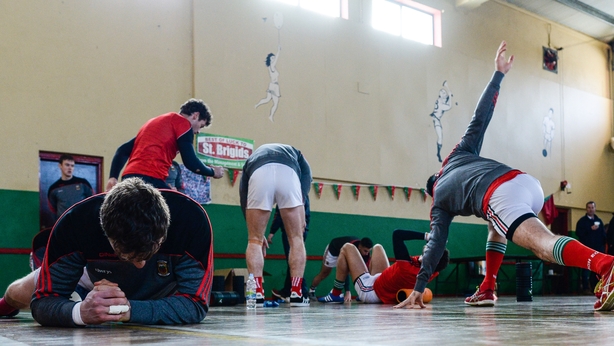 Mayo will also be looking to add those extra ingredients that can land them the big prize in September. But lifting Croke Park silverware in spring should be also be a target and would no doubt lift confidence as to proving that they can win when it matters most at GAA HQ.
However, RTÉ analyst Tom Carr feels that Mayo's age profile may stand against them in pursuit of both league and championship glory. And there is that news that a basketball injury will rule Aidan O'Shea out of this weekend's opening tie.
Players that might break into Stephen Rochford's reckoning include Danny Kirby and Donie Newcombe.
Tyrone and Cavan came up from Division 2 last year. And while most commentators expect the Red Hand to safely stay in the Division, that task maybe somewhat harder for Mattie McGleenan's Cavan, with the likes of Cian Mackey, David Givney and Fergal Flanagan all unavailable
That said, McGleenan has promised that the blanket defence will not be the Breffni way, and will be urging his players to play as high up the field as possible.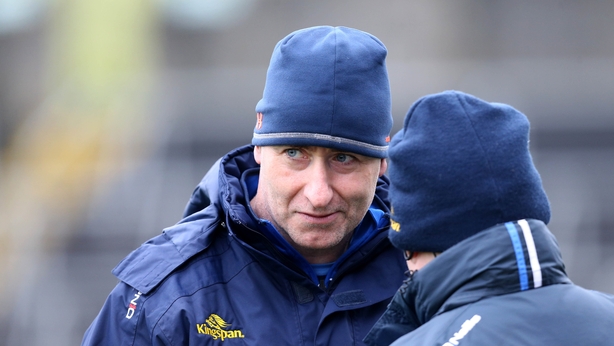 Cavan's opener with Dublin will have supporters flocking to Breffni Park. Away assignments against Monaghan and Mayo will tell us a bit more about their well being before we hit March.
While it may be an exaggeration to say that the heart has been ripped out of Donegal after a number of retirements and players opting out for the year, there is no doubt that Rory Gallagher's side are in a period of transition. They may struggle to stay in the section.
Will Roscommon be cursed by the 'second year syndrome' after making a telling impact on their return to the top flight in 2016?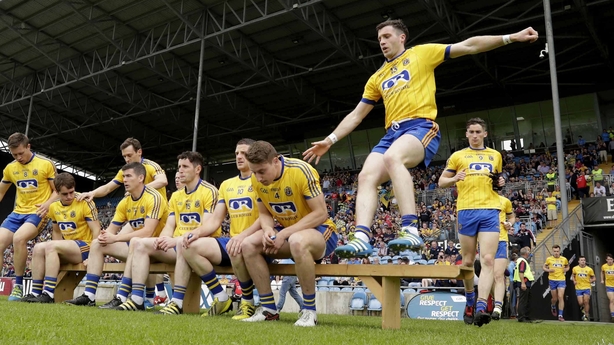 However, once the clocks went forward, the Rossies' season started to unravel. The off-season saw a split between joint managers Kevin McStay and Fergal O'Donnell. When the dust settled, McStay was left in sole charge.
With Senan Kilbride, Geoffrey Claffey and Niall Carty all retired, and Cathal Cregg and Niall Collins still undecided as to their future, there are doubts as to whether Roscommon can keep their place in the top flight.
Away visits to Tyrone, Mayo and Donegal also make their task that bit harder.
Monaghan are heading into a fourth consecutive year in the top tier. That experience should, you would think, stand to them if they are like last year have to scrap to survive,
DIVISION 2 (Clare, Cork, Derry, Down, Galway, Fermanagh, Kildare, Meath)
Cork and Down made the drop from the top flight last year. The Rebels are favoured by the bookies to make an instant return. but Peadar Healy's squad are in a period of transition after the retirements of Paddy Kelly, Daniel Goulding and Fintan Goold.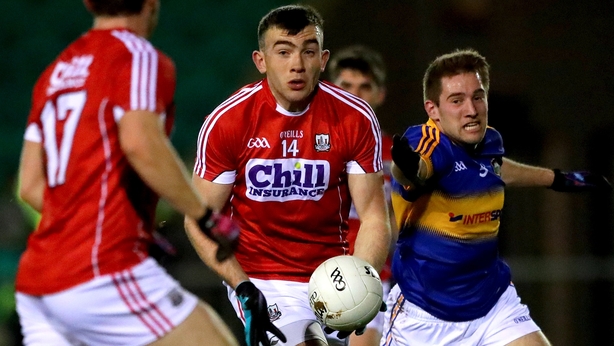 Other key names are still to come back. Cork open up with two away games against Galway and Kildare. They will need to hit the ground running.
As for Down, the view is that relegation will again be their lot. It's nearly two years since they won a game in either league or championship. They'll seek to arrest that slide at home to Fermanagh on Sunday. Much focus will be on Alan Davidson – a former Irish League soccer player – who impressed during the McKenna Cup.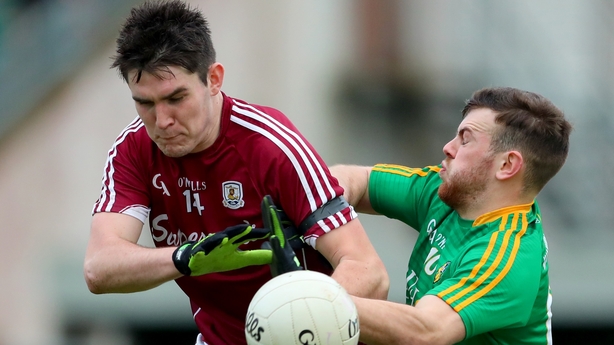 Galway have been stuck in Division 2 for more years than they would like. Drawing too many games was their undoing in this section in 2016. In the subsequent championship, they mixed the good with the bad. If they can get a level of consistency in the weeks ahead, they have the firepower to get promoted.
Elsewhere, there are too many question marks surrounding Meath and Kildare to see them as genuine promotion candidates.
Derry have a good league pedigree and could find another level in Damien Barton's second season. Clare and Fermanagh are seen as vulnerable, but don't be surprised if they spring a shock or two.
DIVISION 3 (Antrim, Armagh, Laois, Longford, Louth, Offaly, Sligo, Tipperary)
After reaching last year's All-Ireland semi-final, Tipperary are fancied to escape from the third tier. They'll be targeting four points from their opening games at home to Antrim and Sligo.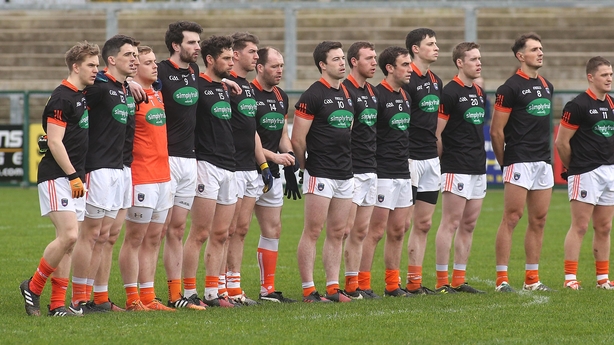 2016 was a year to forget for Armagh after relegation and a championship campaign where they offered very little. Kieran McGeeney is not short of talented players and Jamie Clarke has returned.
Along with Tipp, they are fancied to bounce straight back. The road to redemption begins with a tricky away assignment in Sligo.
Laois, with Peter Creedon now in charge, will believe that they can also figure at the top end of the table. Pat Flanagan improved the fortunes of Offaly in his first season in charge and getting the Faithful in the promotion mix would be further progress.
Longford will feel that they are on a par or slightly better than Offaly and you can expect a spicy encounter at the weekend in Pearse Park.
Louth, under Colin Kelly, took few steps on the road to redemption in 2016, and staying in this grouping would maintain a good spring for them.
Sligo will be out to make some sort of push for promotion, though some see them as relegation candidates. Antrim, after coming up from Division 4 last year, may do well to avoid an instant drop.
DIVISION 4 (Carlow, Leitrim, Limerick, London, Waterford, Westmeath, Wexford, Wicklow)
The opening two rounds could tell us a lot as to who'll make the jump to the third tier. Wexford host Limerick next Sunday and seven days later, the Shannonsiders are at home to Westmeath. It's essentially a three-horse race here for two spots.
If Westmeath can replicate their championship form of the last two years, then they should be okay.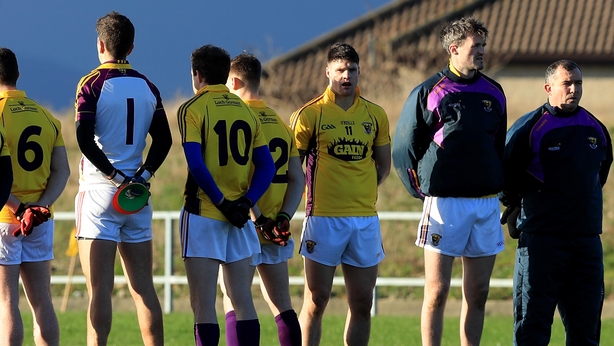 Seamus 'Banty' McEnaney has a bit a work to do to revive Wexford. Beating Limerick on the opening day should set them up nicely before a date on home soil against Westmeath in the penultimate round.
Limerick's relegation last season came after a solitary success in Division 3. However, they weren't as bad as results suggested and will been to do better under new manager Billy Lee.
Live commentary of Mayo v Monaghan in the Allianz Football League (throw-in 7pm) on Saturday Sport Extra on RTE Radio 1. Reports and reaction on the day's league games on Sunday Sport on RTÉ Radio 1 from 2pm. Highlights of the weekend's action on League Sunday on RTÉ Two television (7.30pm).