Dublin defender Jonny Cooper has backed calls for reform of the GAA fixture calendar and says that inter-county players are frustrated that they can't spend more time with their clubs.
The postponement of club games to suit inter-county demands is one of the key gripes of the recently formed Club Players Association and the Dublin full-back says that having two brothers playing with Na Fianna helps him to see both sides of the coin.
"In Na Fianna, one of them is involved with the seniors, a lot of it would be they are training so much and they don't get a schedule for the year," he told RTÉ Sport
"It's a little bit in limbo. The summer time for example is quite a down period. Lads having to take holidays around certain dates based on league games and things like that.
"Probably fixtures and scheduling would be a big one that would come back to me through the club scene in terms of the grievances lads would have.
"Trying to, I suppose, peak for certain times of the year but not necessarily guaranteed at that time of the year a game is going to be on, based on a replay or something else on the inter-county scene that goes on."
Cooper, who won his first All Star in 2016 as the Dubs secured back-to-back All-Ireland titles, says he appeared in just four of Na Fianna's 15 league and two championship games last year.
"I really wanted to put my shoulder to the wheel for the club and I was able to give five, maybe six weeks in terms of actual effort and work and being with the lads," he said. "Six weeks over the entire year is not something my club deserve.
"I want to give more to the club, albeit want to do it with Dublin too, but I do want to give more to the club and probably that work around fixtures and scheduling would help me and many more players do something similar."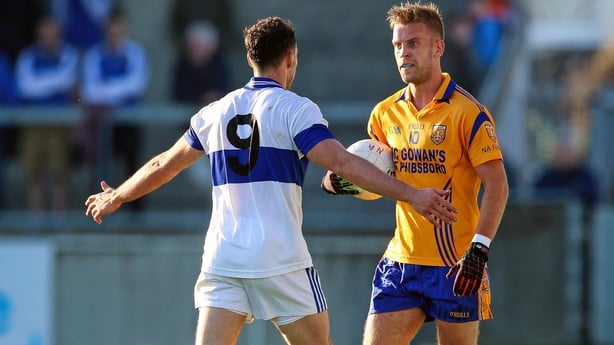 He supports bringing the All-Ireland finals forward and running off provincial championships more promptly, which would in turn free up more time for club games.
"There is no reason why there should be, in my opinion anyway, the amount of weeks in between (inter-county) games," he said.
"From a loading and a player injury point of view, if you are injured it's tough luck. If you run it every two or three weeks and try to sync up some provincial competitions, I think that's what the players want, as many games as possible, and if that's in a short window, that's even better.
"This year there is no semi-final of the national league, they are trying to clean that up a little bit.
"We normally go back to the clubs, or have done so for the last two or three years, for a two or three-week period, and get in one, or sometimes two, but we only got one championship game in last year around April time,
"There definitely is a period there, a window for four or five weeks to go back and play one, if not two, club games, and give them two or three weeks of our time.
"And come back in for the championship series with Dublin then. But, I think there definitely is room for improvement."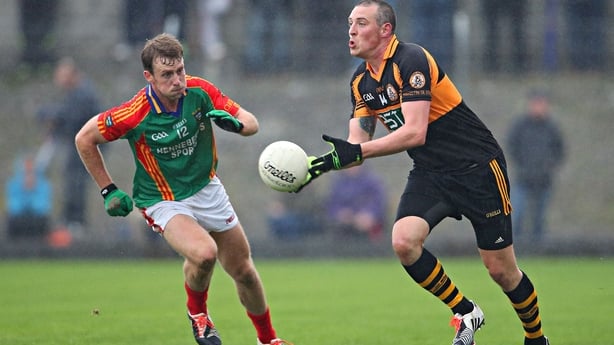 Kerry forward Donnchadh Walsh echoes Cooper's concerns.
"I think the club players are getting a raw deal at the moment," he said.
"I have huge respect for any club player at the moment, the amount of hours that they are putting in, training in the gym and game time as well. They get none of the rewards that the inter-county players get at the moment.
"I started off as a club player, I'll end up as a club player so anything that will help them out, I'd be welcoming."
Walsh lines out for junior side Cromane, and the mid-Kerry divisional side, and says that being forced to compete without inter-county players has a disproportionate impact on clubs like that from his village.
"I'm from a relatively small club. I'd like to see that I'd have a big influence whenever I do play so it completely changes the way the manager would be able to set up our team.
"It is frustrating for club managers and for club players as well."
Jonny Cooper and Donnchadh Walsh were speaking at the launch of the 2017 Allianz Football League, which begins on Saturday February 4. Full fixtures here