When reflecting on the fortunes of Cork's senior hurlers and footballers, it wouldn't take the most enlightened observer to suggest that 2016 was a year best consigned to the history books.
While the rest of the country may be sceptical of a shortage of confidence among Cork folk as a general rule of thumb, the loyal followers in both codes are understandably wary of what lies in store for their respective sides in light of the events over the course of the previous 12 months.
Hurling boss Kieran Kingston endured a difficult first season in charge as they avoided relegation to 1B in a play-off after some heavy defeats in the spring.
Tipp's nine-point win over the Rebels in Munster was far more comfortable than the scoreline suggested, while Wexford ultimately ended the campaign in early July with their first championship win over the Rebels since 1956.
His football counterpart Peader Healy will certainly empathise with Kingston's first year at the helm.
The Naomh Abán man succeeded Brian Cuthbert after he bowed out following the meek qualifier defeat to Kildare in 2015, but he too encountered a challenging season.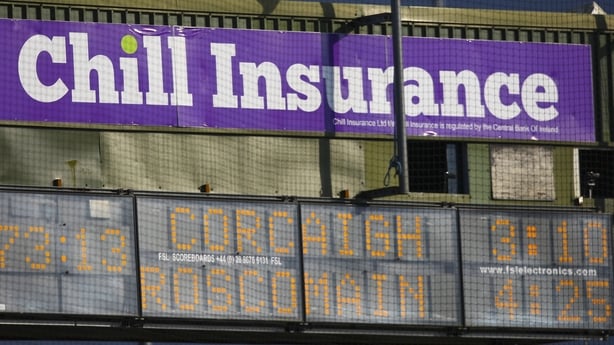 Relegation to Division Two was confirmed on the final weekend of action, with the 18-point home loss to Roscommon ultimately proving very costly as the Rebels went down as a result of their inferior scoring difference.
In Munster, Tipperary got the better of Cork for the first time since 1944 on their way to an All-Ireland semi-final.
Successive wins over Division Three sides were negotiated in the qualifiers before Donegal sharp-shooter Paddy McBrearty almost single-handedly denied Healy's side a place in the last eight.
So just where does Cork GAA stand going into 2017?
Paddy Kelly, the recently retired 2010 All-Ireland winner, paints a bleak picture for Cork football, suggesting there is apathy towards the team for a number of reasons and that they are now well adrift of the leading pack in football.
The hurlers won just two games from nine competitive outings in 2016 and tackle All-Ireland champions Tipperary in their Munster opener this summer.
Underage drought
Looking at the drought at underage levels in both codes, it is a justifiable fear among supporters that contending for Sam Maguire and Liam McCarthy is simply not on the immediate horizon.
The minor hurlers haven't reached a Munster final in nine years, with former Ireland international scrum-half Tomás O'Leary (below) the last All-Ireland winning captain at that grade in 2001. Their football counterparts haven't won a provincial title since 2010.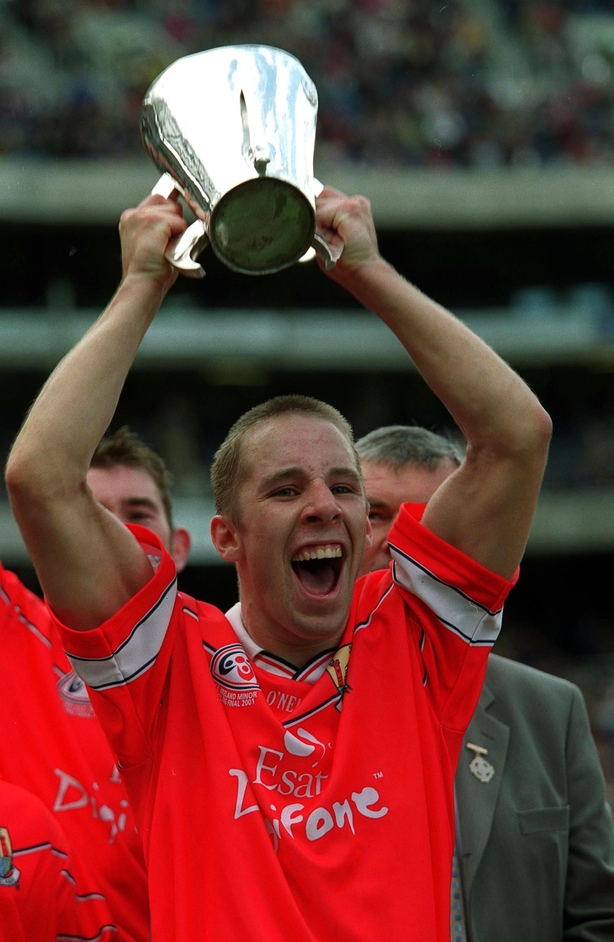 The U21 hurlers are without All-Ireland success since 1998, while the results at secondary school level make for grim viewing from a Leeside perspective.
The hurlers of Midleton CBS are the only Cork school to have emerged victorious in the Dr Harty Cup since 2004, while there is a similar pattern in the Corn Uí Mhuirí, the Munster Colleges competition.
Coláiste Chríost Rí's success in 2011 is the only time in the last decade a Kerry school hasn't emerged victorious.
"We probably haven't the same number of players coming through"
It is an issue that requires urgent attention according to Cork's 1990 All-Ireland winning captain Tomás Mulcahy.
"A lot more can be done. Maybe we have to get selfish and restructure how we play our hurling in our schools," he told RTÉ Sport.
"Is there a hurling game every Wednesday for a guy going to school? That's currently not happening."
Cork PRO Donal Leahy says that performance levels have undoubtedly dipped since reaching the All-Ireland final of 2013.
"For the last two seasons, our performances have not been good.
"We probably haven't the same number of players coming through," he said, while admitting that the Rebels are not among the 2017 All-Ireland contenders.
One of the issues he sees is the fact that Cork remains a dual county.
The likes of Eoin Cadogan (below), Damien Cahalane, Aidan Walsh have had to nail their colours to one mast in recent seasons (though Alan Cadogan and Walsh did join the football panel after the hurlers'exit to Wexford last year), but dual club players remain prominent throughout the county.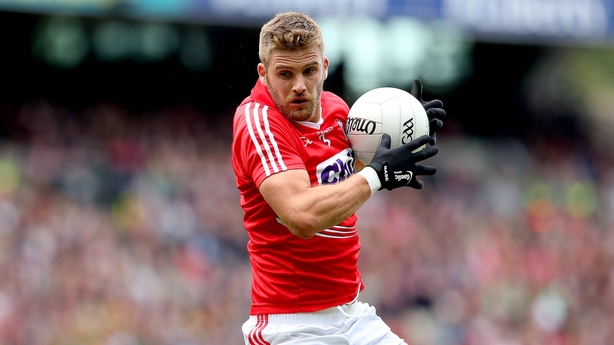 There are 167 clubs in the county and when dual affiliation is taken into account, the tally reaches 258. Leahy believes the unwieldy inter-county calendar has a significant impact on dual counties.
"The structure at inter-county is what has to change and the scheduling of the games. A better club structure could then help the inter-county teams, especially for dual counties," Leahy adds.
Physicality
Mulcahy believes the senior hurlers must add brawn to their game to before they can comtemplate challenging for silverware again.
"If you are a former Cork player, or a Cork hurling supporter, when you are travelling around the country, meeting guys who are feeling sorry for you about the troubles in Cork, it's not nice," he says.
"We have some very good skilful hurlers, but maybe they lack that bit of physicality like Tipperary, Kilkenny or Galway," adding that Conor Lehane, Alan Cadogan, Patrick Horgan and Seamus Harnedy possess the firepower to cause damage to any side in the country if given the right supply.
"There is a very good nucleus of seriously talented hurlers within Cork, but they haven't showed it when it mattered most"
With six teams ahead of Cork in the race for Liam MacCarthy according to the bookmakers, are the Rebels lagging well behind the cream of the crop?
"We are, on the basis of performances and results," Mulcahy opines.
"On the basis of players, I still think there is a very good nucleus of seriously talented hurlers within Cork, but we haven't shown it when it mattered most."
Goalkeeper Anthony Nash, who first arrived into a dressing room laden with All-Ireland winners, knows there is a lot of ground to make up on the leading pack.
"There are three or four teams ahead of us," he concedes.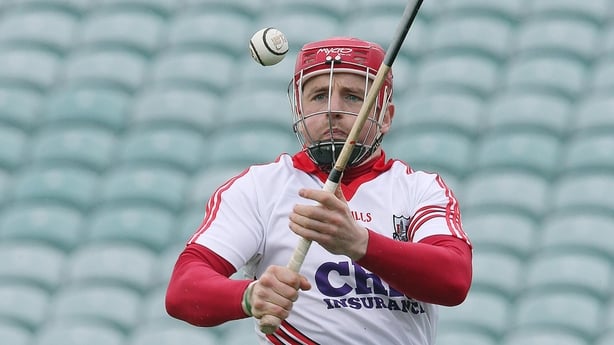 "Munster is very competitive, any team could beat anyone, though Tipperary winning the All-Ireland have taken it to another level."
Experienced departures
The All-Ireland football win over Down seven years ago was based on the experience, and considerable physical presence of the likes of Alan Quirke, Noel O'Leary, Graham Canty, John Miskella, Nicholas Murphy, Alan O'Connor and man-of-the-match Daniel Goulding.
The departure of such leading figures has been keenly felt in recent seasons as the Rebels have slipped down the All-Ireland pecking order.
"Dublin have a really strong 15 to 18 players, while the chasing pack, such as Cork are struggling to find their best team," the 2010 All-Ireland winning manager Conor Counihan says, adding that the pool of talent is not as strong as it was during his time in charge.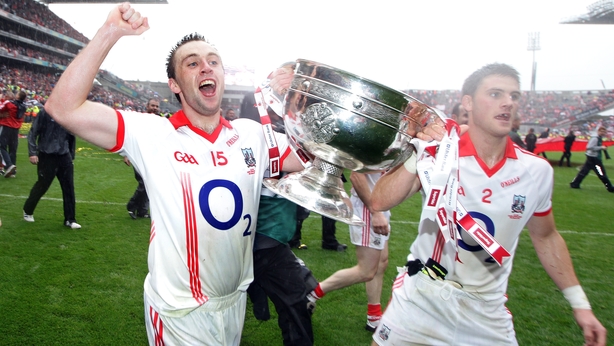 Current captain Paul Kerrigan joined an experienced panel in 2008 and had an All-Ireland medal, two Munster titles and three League titles to his name within three years.
The subsequent years have been a sharp contrast, but the Nemo Rangers man believes the older heads must lead the way.
"There's a couple of us around 30, and we have to lead it, end of story. We have to set the standards," he told RTÉ Sport.
The footballers too are not expected to dine at the top table this coming season, though a county with only seven All-Ireland titles in its history can hardly expect a divine right to be challenging every year.
The last manager to bring Sam Maguire to the banks of the Lee believes that there are serious issues that need to be addressed for the betterment of the county.
"There is something going wrong" - Conor Counihan
"We're outside the top three or four at the minute, we're in the next pecking order," says Counihan.
"For a county our size, you'd have to say we're disappointed with over the years in terms of what we have achieved.
"The U21s have been relatively successful of late. We probably haven't won a minor, but we have been close to Kerry on a couple of occasions, so we're not a thousand miles away.
"But there is something going wrong."
Development Squads
What solutions have been offered to tackle some of glaring problems?
A Director of Hurling has been mooted, to harness the work being carried out with Rebel Óg, the underage development squads compromising of the best talent from U14 to U17 level, which have given rise for optimism in recent seasons.
Brian Cuthbert was involved in the restructuring of the squads in 2011, while in 2014, Derek Kavanagh was highly influential in arranging a meeting with players, former players to foster a greater involvement with the underage teams.
Diarmuid Duggan, Graham Canty and Alan Quirke are just some who have got involved to varying degrees, while Noel O'Leary was with the U15s for two years and is now part of the minor backroom team. Counihan too has supported the initiative.
In theory, the coaches would work their way up with the same players, but this isn't always practical for those involved, though Brian Herlihy, the minor manager, has been with the same group for the past five years.
"There has been a perception in some quarters that the players have been resistant to get involved because of issues with the County Board," said coaching officer Kevin O'Donovan.
"This is simply untrue. They are all welcome and have all been willing to get involved in one way or another."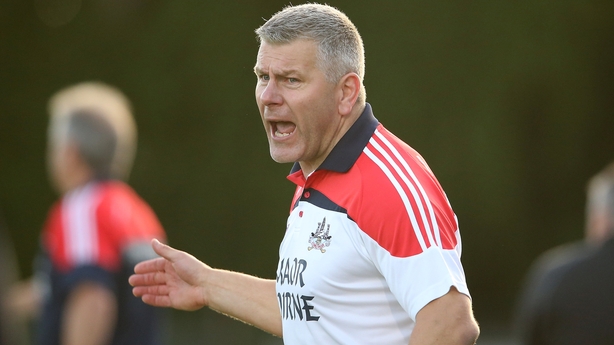 The hurlers too have tried to keep continuity and familiarity where possible.
Senior selector Diarmuid O'Sullivan (above) is well aware of the talent coming through having spent two years with the U16s.
Niall McCarthy, Tom Kenny (U15) and Kieran Murphy (U21) are others to have got involved, while Seán Óg Ó hAilpín has been open to a coaching role, but his role with both Na Piarsaigh hurlers and footballers has put paid to a formal involvement for the time being.
"A lot of these guys have young families, are busy with work, and can be heavily involved with their respective clubs, so it is a fantasy vision to get them all involved, it simply isn't possible," O'Donovan adds.
"What we are doing is trying to get as many as we can for the betterment of the young players development."
Slowly the work is coming to fruition.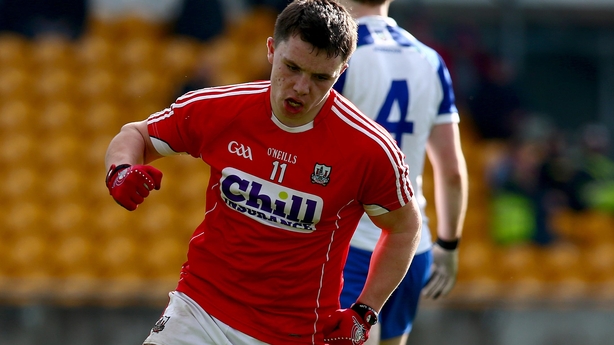 Last season 19-year-olds Seán Powter (above) and Shane Kingston became the first players to play senior championship who started in development squads when they stepped on to the field with the senior football and hurling teams respectively.
Other changes are necessary according to Mulcahy.
A questionable club hurling championship format – "some teams get a fourth chance" and an overly strict approach from club referees are other elements that the Sunday Game analyst believes are adding to the current plight.
"We've gone a bit soft"
"We're blowing for an awful lot of silly fouls, where in Tipperary, Galway or Kilkenny you don't get frees," he says.
"We've gone a bit soft when it comes to situations like that. That has had an impact on the inter-county scene."
Investment is an obvious required to address some of the issues at hand, but a good chunk of County Board finances has been put into the long-overdue €80m refurbishment of Páirc UÍ Chaoímh.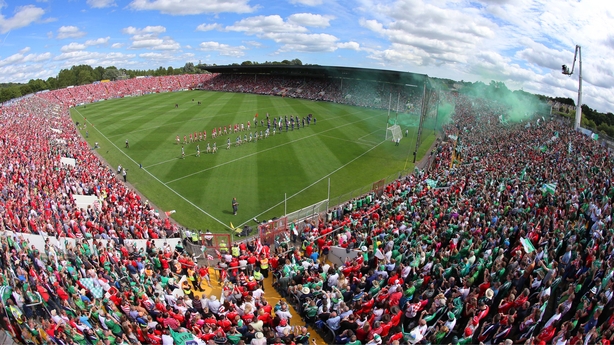 Kerrigan says a "big goal" within the football squad is to be involved in a Munster Final in the revamped ground this summer, though €10m of the overall cost of the 45,000 seater stadium has come from the Board's coffers
There are however green shoots of optimism.
Kingston has decided to give youth its chance with 11 players from the U21 squad on board for the League campaign, with U21 manager John Meyler part of Kingston's backroom team.
There is hope on Leeside that last year's minors, who pushed Tipperary the closest on their run to All-Ireland success, will continue to develop further.
Cork's track record at U21 football – eight provincial title in the last nine years and a narrow defeat to Mayo in last year's All-Ireland final – should improve competition in Healy's squad as they set about getting back to winning ways with Kerry and Tipperary currently ahead in the provincial pecking order and Clare breathing down their necks.
The return of two-time All Star and 2010 Young Footballer of the Year Aidan Walsh to the ranks cannot be underestimated in what has been problem area for the Rebels.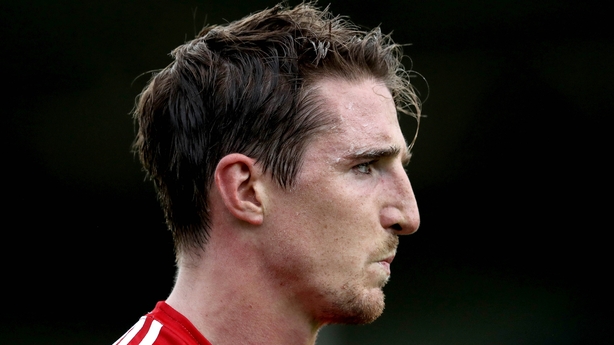 What would be deemed a satisfactory year for Cork?
"Getting a good performance in the Munster Championship tells you that you are there or thereabouts...who knows where the qualifiers might take you," Counihan says in discussing the outlook for the footballers.
"Getting to the last four of the All-Ireland and promotion from Division Two would constitute a good year."
From the player's perspective, Kerrigan wants to challenge again provincially and is hoping they will still be in the mix on August Bank Holiday weekend when the leading lights move twoards the business end of the season.
Can the hurlers upset the odds and land silverware in 2017?
"I don't want to be going out for a crowd saying, 'Ah sure ye did your best'"
"Of course, absolutely," says Nash. "I wouldn't be travelling to Cork training if I didn't believe we didn't have a chance.
"I don't want to be going out for a crowd saying, 'Ah sure ye did your best'. That's not what we're there for. We are there to win silverware.
"Whether we achieve it or not is another matter."
Nash says expectations on Leeside among the hurling supporters haven't wavered, a motivating factor for Kingston and his charges.
"They are hungry for hurling and they want success. They demand it which is great."
Mulcahy too adds that the supporters still expect a level of performance, adding that the Cork public are "crying out for success".
Whether they get their wish in 2017 in either code remains to be seen.
Live commentary of Mayo v Monaghan in the Allianz Football League (throw-in 7pm) on Saturday Sport Extra on RTE Radio 1.
Reports and reaction on the day's league games on Sunday Sport on RTÉ Radio 1 from 2pm.
Highlights of the weekend's action on League Sunday on RTÉ Two television (7.30pm).