Former Mayo defender Tom Cunniffe says 2015 joint-managers Pat Holmes and Noel Connelly, who were ousted after a player revolt, were "treated badly" and "should never have had to resign".
The duo stepped down after one year in charge following player unrest in the aftermath of last year's All-Ireland semi-final replay loss to Dublin.  
Cunniffe, now based in New York, was one of those who voted against the ticket at the time but, speaking in the Irish Independent, now says the players' decision was "rash".
"We treated them badly. They should never have had to resign. They deserved a lot better," said the Castlebar Mitchels man.
"They are proud Mayo men who did so much for the county over many years. Their heart will always be in Mayo football."
Cunniffe says he understands that he may come in for criticism for speaking out about how he and his former team-mates acted at the time.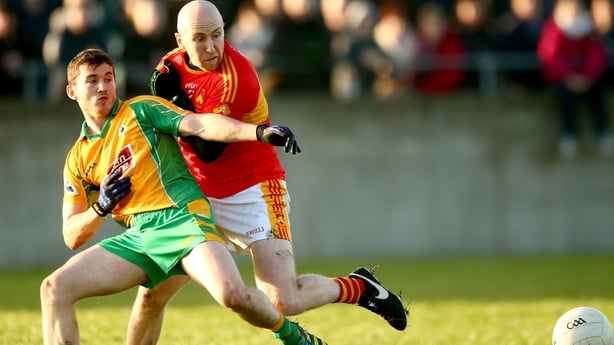 He said: "Obviously, the initial reaction will be - 'why is he doing this?' Some lads will be annoyed - some might say 'fair play' but whatever happens, I have no problems taking any arrows that come my way if it's any help to Pat and Noel.
"I believe our decision was rash. I felt we should have had a few leaders meet Pat and Noel and go through the various issues that had been raised at the first two meetings.
"I would have much preferred that.
"I would never do anything to upset [Mayo's preparations for next season] but I just want to be fair to Pat and Noel. They went through a lot in the last year and they shouldn't have had to."
Stephen Rochford subsequently took over and led Mayo to this season's final, however, after a replay, they lost out to the Dubs again.