Gary Sice insists Corofin have moved on from their heated last meeting with St Brigid's ahead of the sides' Connacht club SFC final clash on Sunday.
In the 2011 provincial decider, played at the Roscommon side's home pitch in Kiltoom, a controversial square-ball decision was the catalyst for some of the Galway side's supporters to confront referee Liam Devanney at the final whistle.
"There's no history anymore because the two groups have changed so much," Sice told RTÉ Sport.
"They have eight or nine new players and so do we. Some of our younger lads don't even know about what happened five years ago. That seems to be a trend with that age-group at the moment.
"They've met so much over the last four or five years at underage that whatever edge was there before is gone now. We regularly go down there for blitzes and they regularly come up to us.
"We meet them in Connacht minor and all kinds of stuff. So it's not there anymore. Defused completely. It should be nice and quiet, we'll both be happy afterwards and all be friends again," he laughed.
Corofin are enjoying a golden age. They are aiming for their seventh Connacht title and fourth in nine years - they won their last on the way to a second All-Ireland win on St Patrick's Day 2015.
The villagers wrapped up a fourth Galway championship in a row last month and then dethroned reigning provincial champions Castlebar Mitchels to earn another shot at St Brigid's.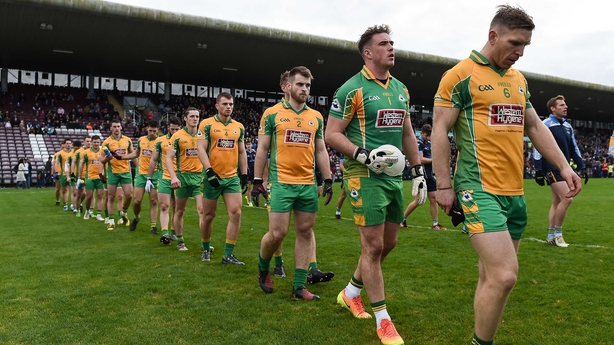 "I suppose you'd have to say we're established," admitted Sice. "We've been solid now for a good while and we've brought players in.
"When they come out of U-21 or minor they either go really well or they don't at all. We'd be lucky enough that we've had lads come in and become senior players over the course of a year, which has been really helpful for us.
"We were beaten in 2013 in Tuam by Castlebar and that was a sting because we knew we had things right and then we took our eye off the ball for a second and got caught. They went on then very well.
"2014 then we set our stall out and said, 'Look, this has to change'. One or two things changed around. Rochy (now Mayo manager Stephen Rochford) really got his hands on the group, did a good job with us, and we just started performing.
"I think teams are now very aware of us and we're analysed to death. And maybe that's why we're not blowing teams out of the water. But we're still putting in good performances year in, year out.
"We've four Galway titles in a row. That doesn't happen too often. So we're performing on a good standard consistently whereas before we were hitting highs and then lows. We're happier with the way we're performing now."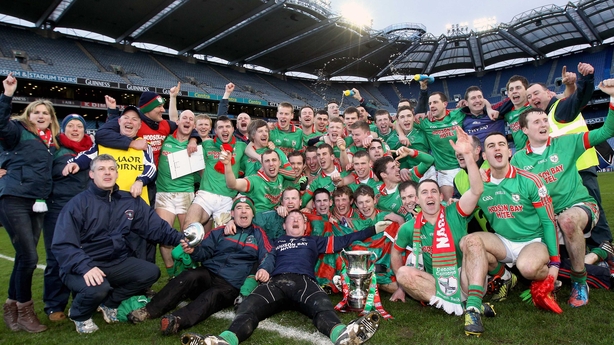 Sice anticipates a tough challenge from their familiar opponents at Páirc Seán Mac Diarmada on Sunday. The Athlone side ruled the roost in the province from 2010-2012 on the way to their own glory day in Croke Park in 2013.
"They're a quality opposition," said Sice. "They have been there on and off. I think they won five in a row in Roscommon, that means they were in Connacht five years in a row.
"They took a year out, and obviously they're back now so they've been building very strong. Their minors won the Connacht final during the week so they're a strong club and like ourselves in ways so it's going to be a fairly interesting day on Sunday.
"I think of all the finals that are on this Sunday, the two teams that are most alike are ourselves and Brigid's.
"The two sets of forwards are going to be interesting because they'll both fancy themselves do do some damage. So it'll be who gets the better ball inside I think, that'll have a lot to do with it.
"They've got some big hitters in Karol Mannion and Senan Kilbride, and they've got one or two guys coming along like Ronan Stack who's their top-scorer at the moment in the Championship and comes out of nowhere with goals and points.
"I can't see it being cagey. I think we'll be both ready to rock."
Corofin have been boosted by the return of former Galway star Michael Lundy after he returned from a year living in New York.
"He's flying it," said Sice. "He's a great lad to have home. A huge advantage to us to have him home, you're dropping an inter-county footballer into the group.
"His attitude, the way he addresses himself in training, the way he conducts himself for matches, he's just a super lad to have around and is going really well.
"He's going to work hard and if you're trying to mark him for 60 minutes you're going to know all about it."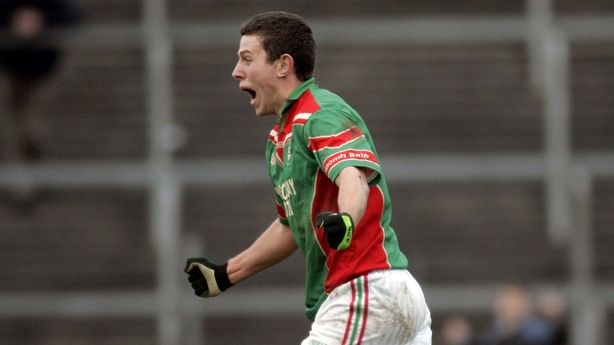 Whatever happens on Sunday, Sice is adamant that it won't be a repeat of the 2006 Connacht final, when an injury-time long-range strike from Mannion found the net for a 1-10 to 3-3 victory.
"It was a sickener!" recalled Sice. "We learned a valuable lesson from that. We should have taken his head off. We had 14 men for 58 minutes of that game and were cruising two points up. There were seven minutes of over-time. Where that came from, I don't know. He let rip, and in fairness....
"I'm still convinced he wasn't going for that. He was 32 or 33 yards out, you wouldn't try it in a schools game.
"I was only talking to him this morning about it. I said, 'Look, no goalkeeper, 15 balls, I'll put a patch in the goal, hit the patch'. And he admitted in fairness to him that, no-way, he'd do it.
"It was a ridiculous effort but that's Karol Mannion because all through his Roscommon career he was able to pull out something different. He has that skill set, he has that know how, he's a really good footballer.
"I was about this far (points right beside his face) away from his jaw (laughs). Another second and he was getting it. I had an opportunity to clip him on the halfway line and one of our midfielders had the opportunity to clip him, take his ankles from under him and he just managed to skip out of tackle.
"It made us stronger as a group, we came back and got to two All-Ireland semi-finals after that and we met two All-Ireland champions in a row, Galls and Kilmacud so we learnt a lot from it.
"He's not going to run 50 yards with the ball and stick it in the top corner at the weekend, with the help of God he won't anyway hopefully."