Jackie Tyrrell has brought the curtain down on a glittering Kilkenny career, announcing his inter-county retirement after 14 years in the black and amber which yielded nine All-Ireland SHC titles.
The 34-year-old corner-back, who made his debut back in 2005, has been hampered by injuries over the last two summers.
In 2015, his rousing half-time team talk during the All-Ireland final against Galway was credited as being the catalyst for the Cats' subsequent fightback.
He gathered 11 Leinster crowns and four All Stars while serving his county, but believes the time is right to now walk away.
"After careful consideration and reflection I have decided that now is the right time for me to announce my retirement from inter-county hurling with the Kilkenny senior hurling team," Tyrell said in a statement.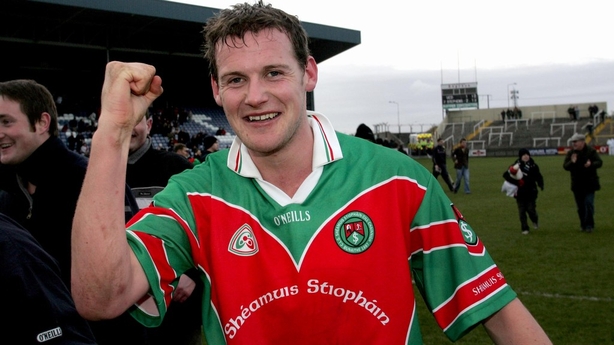 "I am making this decision comfortable in the knowledge that I never settled for anything less than giving it my very best. I fought to the end and I never gave up until the contest was over.
"Being part of the Kilkenny senior hurling panel for the past 14 years has been an unbelievable journey that has given me endless fulfilment, satisfaction, enjoyment and happiness. I have had the privilege of playing with and against some of the greatest sportsmen of our time.
Met @MrJackieTee at a minor trial in '99. Asked him his name.Thought "That's a girls name, he's prob soft, he'll never last" #ALegendRetires

— David Herity (@DavidHerity) November 11, 2016
"I cherish the friendships I have made all over the country. There were many challenges along the way but these became my opportunities and motivation to strive even harder to achieve my very best.
"My parents, my sisters and brother and my girlfriend, Clare, have been my greatest inspiration and encouragement on my journey and no words can express my gratitude to them."
Being part of the Kilkenny senior hurling panel for the past 14 years has been an unbelievable journey
Tyrrell lauded the man who has steered Kilkenny to success after success, and underlined his intention to pour his energies into his club, James Stephen's.
"I consider myself lucky to have played under the greatest GAA manager of all time, Brian Cody," he added.
"I thank him and his management teams for their confidence in me right up to the present time.
"I wish them and the Kilkenny panel the very best in the future.
"I now intend to dedicate myself and the rest of my playing career to my beloved James Stephen's. It was there that my desire to play the game that I love at the highest level was nurtured and developed.
"Today is not the end but the continuation of a journey, a new beginning, which I intend to fully embrace knowing now that any realistic dream can become a reality."