Tom Parsons says that the belief in this Mayo squad remains unshaken and they are certain that they can win an All-Ireland in the coming years.
Mayo came desperately close to claiming Sam Maguire in 2016, losing out to Dublin by a single point after an epic replay at Croke Park.
Most of this team lost finals in 2012 and '13 too, bringing the county's running total to eight final defeats and making it 65 years since their last All-Ireland.
But Parsons insists that history is no weight on their shoulders and that they believe that they can one day get to the promised land.
"As a group of players we can only carry the burden of our own playing careers and we don't carry the burden of the 65 years that Mayo have waited to win an All-Ireland," said the 28-year-old Charlestown midfielder.
"We go out in every game, every year and give it our absolute best performance to see where that takes us. Me, personally, I 100% believe.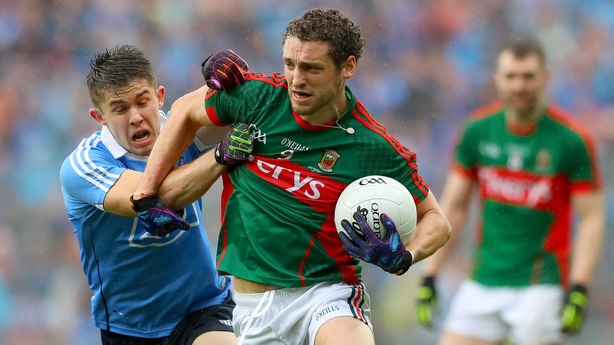 "Where do we rank right now? Second. Dublin are the best team in Ireland and we were in the final so we're up there and there's no reason why we can't take another step in 2017.
"We have a squad of Under-21 footballer who have All-Ireland medals from earlier this year so there is huge belief there.
"As a group, arguably our two best players this year were Brendan Harrison and Patrick Durcan - two relatively new faces who have developed hugely over the year," said Parsons, speaking to RTÉ Sport at the GAA Championship draw on Thursday night.
"Two more new faces can be our best players next year to help us improve and develop as a squad. We 100% believe we can improve next year and definitely give it another crack."
On way home from @MayoGAA  U21 MAGIC win, special group of guys, super Mayo support as usual. Captain @scoen101 1more to the belt #leader

— Tom Parsons (@TomParsons_8) 30 April 2016
Mayo came gut-wrenchingly close to winning this year, but once again came up short.
One of the factors that has been blamed was manager Stephen Rochford's decision to change goalkeepers between the draw with Dublin and the replay.
David Clarke started the first day and he was replaced by Rob Hennelly, who had a nightmare which included giving away a crucial penalty and picking up a black card.
Parsons admits that it was a move that didn't work out, but is adamant that no one within the panel has been pointing the finger of blame.
He also responded to the critics who rounded on both Rochford and Hennelly in the immediate aftermath of the game.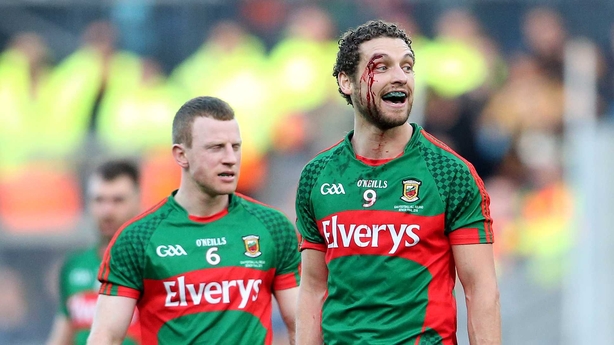 "People are going to nit-pick at every mistake that happens in big games like that," he said. "Mistakes happen all over the pitch, but when those mistakes happen in the full-back line it often leads to a goal.
"These are the decisions that are made and every single one of us on the team made mistakes, myself included; I was blocked down for the last kick which could have been a score.
"Rob has a really good long kick-out and the first day Dublin were really pressing our kick-out; they had four men pushing up so you could definitely see the merit in having a longer kick-out.
"That's why we have a squad of 33 players and I think to be competing at the top level you have to have adaptability.
We go out in every game, every year and give it our absolute best performance to see where that takes us - Tom Parsons
"We know 100% that Rob Hennelly is a brilliant player and we had some great success off his long kick-outs, I think we scored 1-2 from his long kick-outs.
"There are always decisions taken on the day and if you look at any other game we played this year we took big decisions.
"Against Tyrone we played Alan Dillon centre-forward and it paid dividends; we started Barry Moran against Tipperary and I didn't start; in the second game against Dublin the management started Robbie Hennelly, who is a very experienced goalkeeper at that level.
"He's played in All-Ireland finals before and he was obviously playing really well in training."