In the aftermath of Dublin's latest All-Ireland success, one picture certainly summed up what victory meant.
A snap of Jonny Cooper and his father Brendan, taken with Sam Maguire in tow was a moment where the emotion of it all was released.
Yet, there is a back story away from football that adds to the poignancy of this image.
In September 2014, after a night socialising with friends, Jonny Cooper was stabbed by a lone assailant while making his way home. He received serious wounds to his face and neck. Thankfully, he did recover and was able to resume his playing career.
On Saturday last, he collected another All-Ireland medal. No doubt it was a proud moment for Brendan Cooper and events did get the better of him as he embraced his son.
Speaking to Joe Duffy on RTÉ Radio 1's Liveline, Cooper Snr said: "It was a very surreal moment. When he came over to me I was fine and I was happy, I was thrilled for him.
"In a millisecond things just changed. I just lost it all together. It was such a touching moment.
"All I wanted to say to him was 'well done, are you okay'?. It just took wings from there.
"Emotions came over me. That moment I just lost it. I was just so thrilled and happy for him. For want of a better word I just broke down."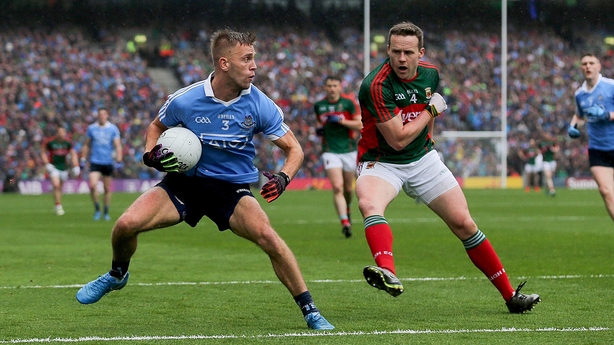 Reflecting on the terrible events of two years ago, Brendan Cooper added that his son has moved on, while also taking time again to thank a taxi driver who gave assistance on the night.
"It was an incident in his life that he wanted to put behind him and that's probably the best way to approach life," he outlined.
"He didn't want to let it affect his playing career. With the exception of an odd day after the event we've never actually spoken about it in any shape or form.
"The taxi driver was brilliant that evening. We couldn't have asked for more. He did what any decent person would do and made things a little bit better. We are very fortunate and very thankful to have people like that in the world."