Mayo are not going to win Sam Maguire anytime soon, according to the Sunday Game panel.
Dublin got the better of Mayo in yesterday's replayed final, the Connacht side's eighth loss in the decider since last winning the title in 1951.
Asked if Mayo could win Sam Maguire in the next couple of years, there was an almost unanimous 'no' from the panel of Colm O'Rourke, Pat Spillane, Ciaran Whelan, Dessie Dolan and Tomás Ó Sé, while Joe Brolly asked why they couldn't do it, and remained perplexed as to how they messed up in the replay.
"There's no reason they can't win the All-Ireland," he said.  
"Why the whole basis of their play was so radically altered before the start I'll never know, why they dropped the keeper? Is there any rational behind this?"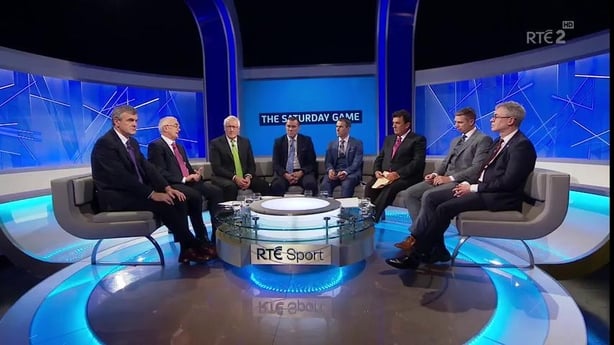 Former Kerry great Spillane pointed out that some of the recent breakthrough counties built on underage success.
"It was Dublin's two flattest performances of the year, they were there for the taking but why did we all say 'no'?" he asked. 
"Why did Tyrone make the breakthrough? Why did [semi-finalists] Tipperary now make the breakthrough?
"It's youngsters coming through, successful youngsters, under-18s, under-21s who are used to beating the big guns, who have no fear. That's the key, and the other thing is 'forwards'."
Former Mayo player Martin Carney warned that the psychological damage done by coming so close once again is yet to be revealed.
He said: "They drew level four times with Dublin, they never got ahead at critical moments.
"The accumulative effects of repeated defeats, one doesn't know down the line how that's going to impact with them."