Dublin GAA has described a tweet sent out from its official account after Lee Keegan's black card during Saturday's All-Ireland final replay as "an error in judgement".
Keegan walked on the stroke of half-time following a tangle with Diarmuid Connolly, a crucial flashpoint in an absorbing collision which the Dubs eventually edged 1-15 to 1-14.
It prompted the below tweet from Dublin GAA, a gif of a woman waving goodbye and the caption 'Bye'.
It attracted heavy criticism from Mayo supporters, who felt it was inappropriate and unsporting.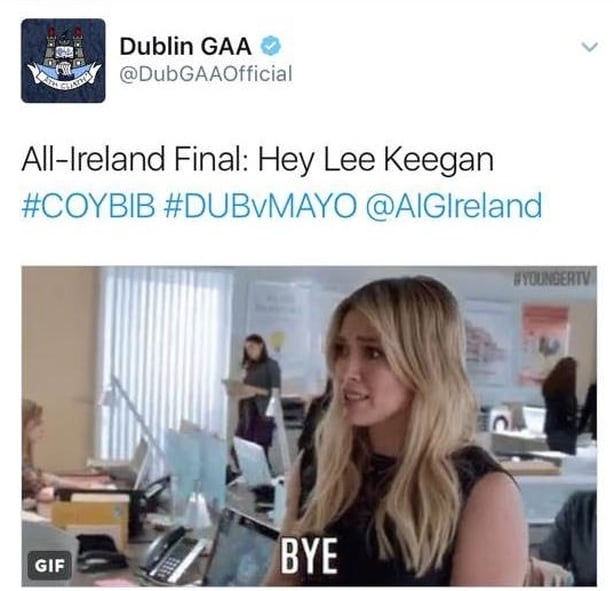 Dublin GAA issued another tweet last night syaing: "Apologies for tweet about Lee Keegan during game. It was an error in judgement & not in the spirit of the respect between these two teams."
Dublin will toast their first back-to-back titles since 1977 with a homecoming celebration in Smithfield Plaza this afternoon.
The team are expected to arrive at around 4.30pm for what is described as a "family-friendly alcohol-free event".