Factors big and small contributed to Dublin falling over the line into the glory of a second successive All-Ireland title. The list is endless, but certainly includes this five. 
Early momentum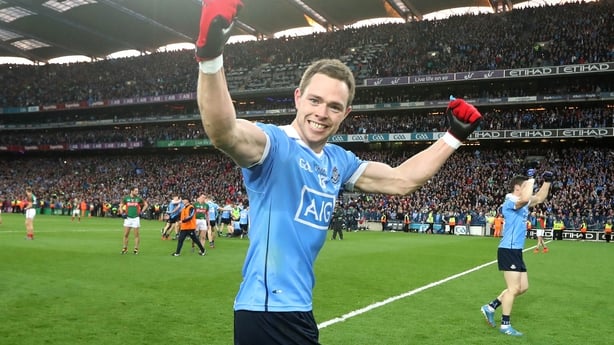 Dean Rock and Kevin McManamon were outstanding against Kerry in the semi-final. However, they were relatively anonymous in the drawn game: McManamon was booked early on and the normally reliable Rock couldn't find the target. Different story today. Instead of lying shell-shocked by Mayo's early intensity two weeks ago, by the seventh minute of the replay Dublin were four points to the good. Rock ended up with nine points and, although Mayo did reel in that lead, it told in the end.
Keegan missed half his clash with Connolly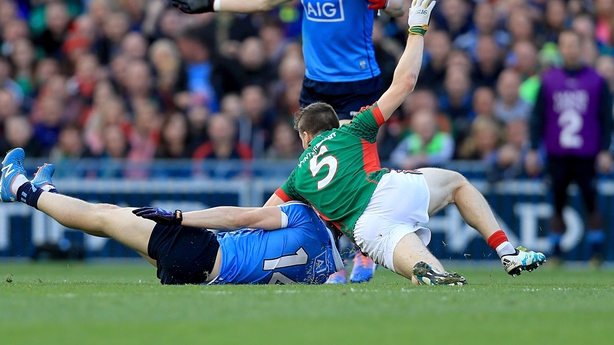 The conventional wisdom was that by marking Diarmuid Connolly so closely, Lee Keegan's attacking threat was nullified in the first match, but 17 minutes into the replay he powered forward to grab a sensational goal. But Connolly was soon clear from his clutches, a poor Robbie Hennelly kick-out forced Keegan into a black card foul and Connolly was Keegan-free for the second half.
Second-half turbo charge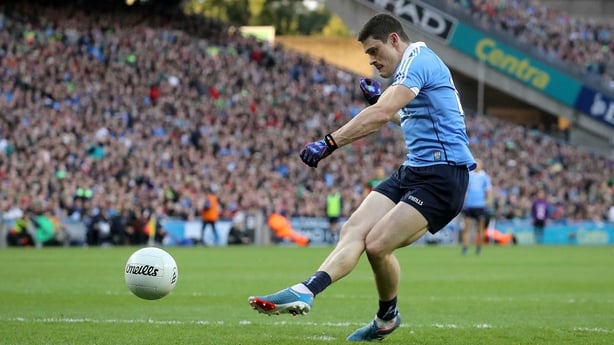 Mayo hit five points at the start of the second half in the drawn match but this time around it was Dublin, through a third-quarter Connolly penalty and a Rock point, who sprinted into a winning position.
Dublin's bench - especially Cormac Costello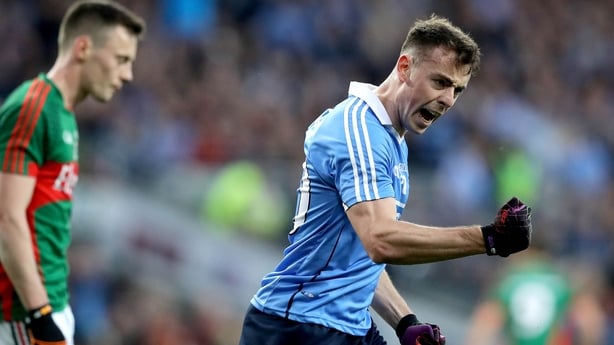 Cormac Costello, unused in the draw, came on in the 59th minute and scored two quick points. His third, in stoppage time, proved to be the winner. Bernard Brogan, dropped from the first game, contributed a point and Michael Darragh Macauley, also benched, punched holes in the Mayo defence when introduced. It all told.
Black card calls hit Mayo harder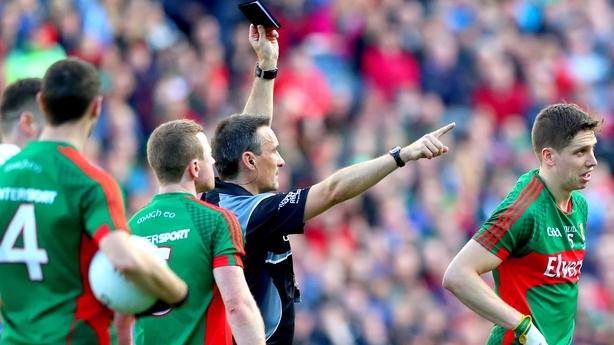 James McCarthy only got 25 minutes in the last game due to a black card foul. Some commentators claimed that it was a pity for a player to miss so much of an All-Ireland final. Did that sentiment seep through to ref Maurice Deegan? It seemed so when John Small, man of the match two weeks ago, blatantly tripped Andy Moran in the early stages and conceded nothing more than a free in. However, 10 minutes later, Jonny Cooper's game was over for a cynical pull-down. Keegan walked at half-time, while Hennelly was also guilty of a deliberate foul and saw the line.